by
posted on September 27, 2021
Support NRA American Rifleman
DONATE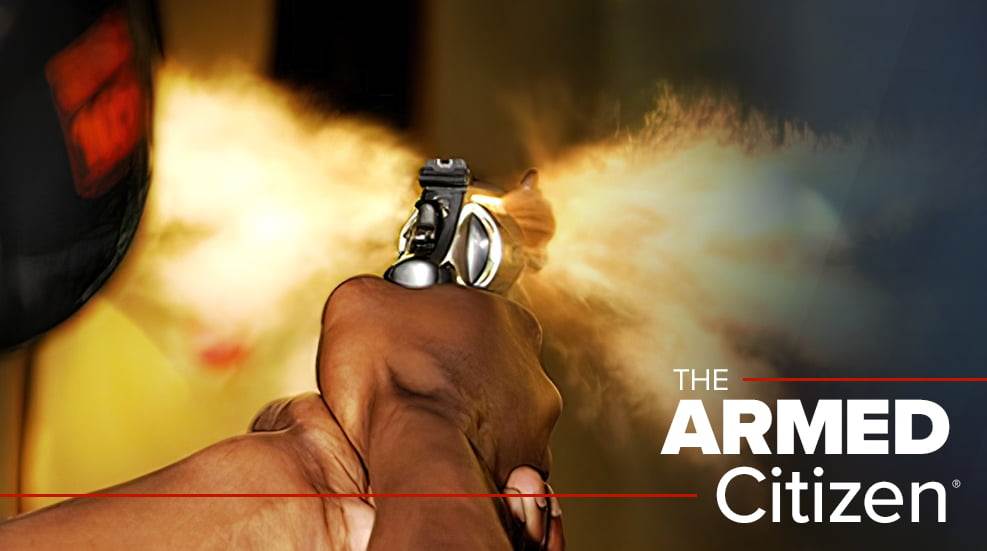 Armed Citizen® Today

A resident of a California, Md., home acted in self-defense when a burglar forced their way in on Aug. 27, 2021.
The young burglar, a 23-year-old man, targeted the home around 11:00 p.m. that Friday night, and at first tried to gain entry by banging on the doors and windows of the home. The crook then made his way to the front door and banged on it until he managed to force his way in. As the burglar made his way into the home, he encountered the resident, and a struggle between the two quickly ensued. During the struggle, the resident shot the would-be robber with a handgun.
The shot hit the young crook in the upper body and ended the struggle. When the St. Mary's County Sheriff's Office responded to the scene, they found the incapacitated burglar at the residence. He was transported to a local trauma center but soon succumbed to his wound. (smnewsnet.com, California, MD., 08/16/2021)

From the Armed Citizen® Archives - January 1987

While opening a Lubbock, Texas, truck parts store, Wayne Higgins heard a dog barking and looked out to see a masked man in the window. The employee went into an office to get a handgun as the man entered the store. Higgins yelled that he had a gun, and the intruder opened fire. Higgins returned fire, and following the exchange the man fled. (The Avalanche-Journal, Lubbock, Texas)