by
posted on September 2, 2022
Support NRA American Rifleman
DONATE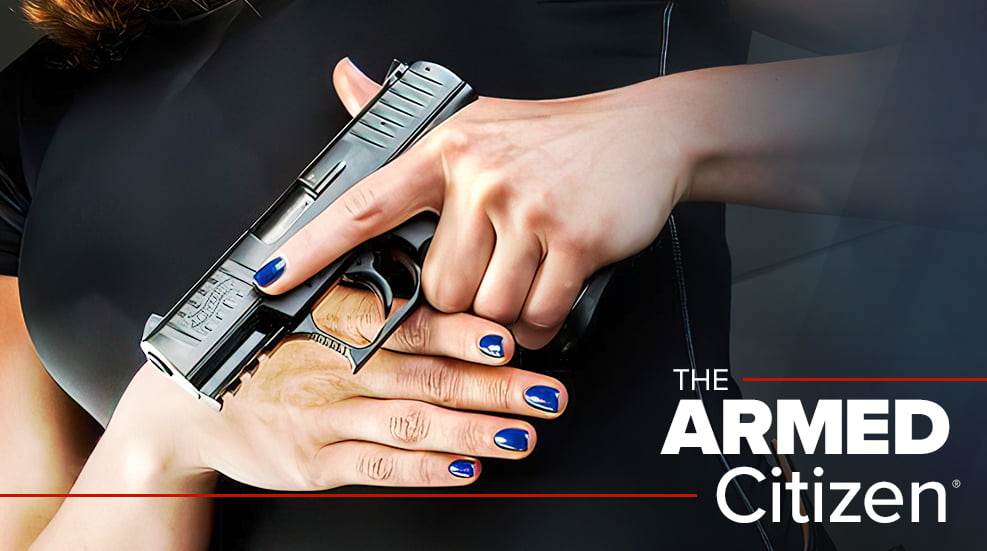 Armed Citizen® Today

A man in Tuscaloosa, Ala., defended himself and his girlfriend when they were allegedly confronted by an enraged motorist on May 26, 2022.
The man had just pulled his vehicle into a parking lot, when another vehicle pursued him. The driver of the other vehicle, a Tuscaloosa woman, accused the man of cutting her off on the road, and a confrontation ensued. During the verbal confrontation, the woman produced a pistol and pointed it towards the man. Fearing for himself and his girlfriend, who was a passenger, the man drew his own handgun and opened fire. His rounds struck the woman's vehicle but did not strike her.
A Tuscaloosa Police officer was in the parking lot when the shots rang out and quickly confronted the man in regards to the shooting. After questioning the man and determining that he acted in self-defense, he was not charged, while the road--raging woman was charged with menacing. (wsfa.com, Montgomery, Ala., 05/27/2022)

From the Armed Citizen® Archives – July 25, 1987
Two strangers were met at gunpoint by Lloyd Carter of Gretna, La., after the homeowner heard the two kick down his front door. Carter confronted the two burglary and ordered them to leave. The pair continued to advance into the house, however, and Carter opened fire, mortally wounding one man. The other culprit fled. (The Times-Picayune, New Orleans, La.)