by
posted on October 3, 2022
Support NRA American Rifleman
DONATE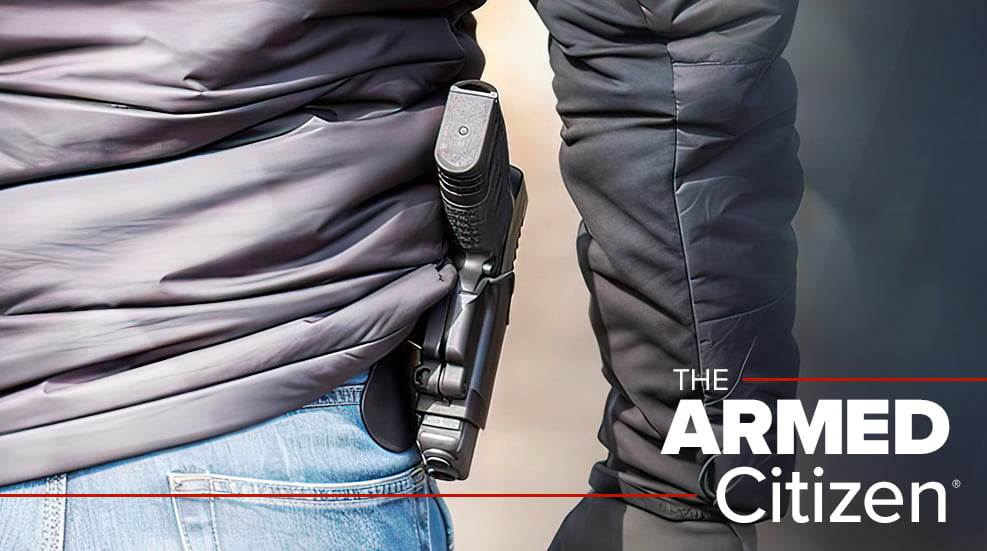 Armed Citizen® Today
A legally armed woman in Des Moines, Iowa, defended herself when she was allegedly attacked by another on June 19, 2022.
The woman was at a Hy-Vee grocery store around 10 a.m. that Sunday morning, when she was targeted and attacked by another woman without provocation. As the 30-year-old woman attacked, the victim, who was armed, drew her concealed pistol and fired a single round at her assailant. The round struck the assailant in the leg, ending the assault.
The wounded assailant was later transported to an area hospital for treatment of her injury. Police were able to confirm the woman's story of self-defense based off of eyewitness testimony and security-camera footage, which proved that she was attacked and acted in self-defense. (foxnews.com, New York, N.Y., 06/20/2022)
From the Armed Citizen® Archives – Aug. 14, 1987
Awakened when her dog began barking, a 101-year-old St. Clairville, Ohio, woman quickly phoned police to report someone had cut off her electricity and was trying to breaking her house. Deputies dispatched to the scene found the elderly homeowner holding a juvenile suspect at bay with a .32-20-cal. revolver design from before the turn of the century. The suspect was taken into custody. (The Times-Leader, Martins Ferry, Ohio)