by
posted on October 22, 2021
Support NRA American Rifleman
DONATE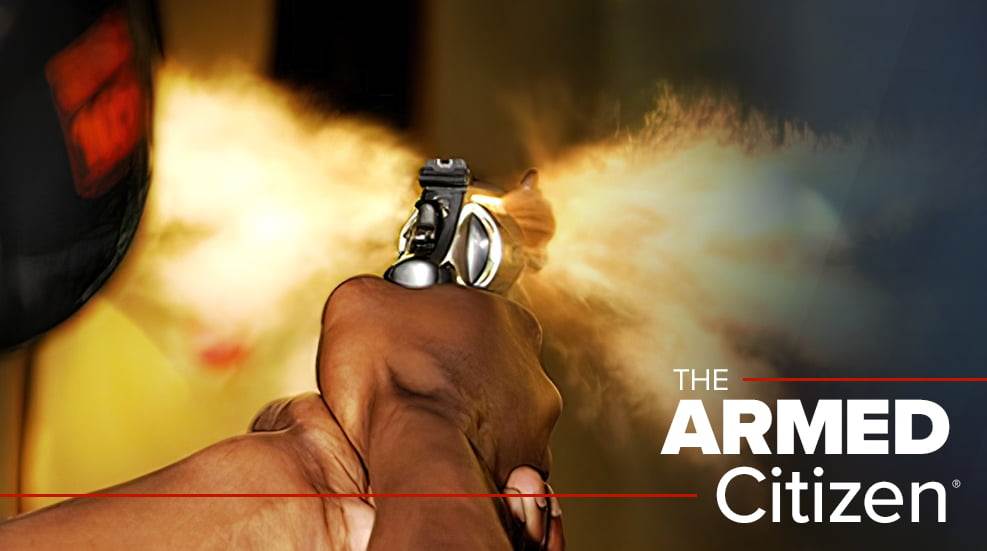 Armed Citizen® Today

The resident of a Houston, Texas, apartment was forced to act in self defense when a man broke into her residence on Sept. 2, 2021.
The incident occurred around 12:55 a.m. that Thursday morning, when a man walked up to the front door of the apartment and tried to force his way in. At first, the intruder tried prying the door open but then resorting to kicking it in. As the intruder made his way into the apartment, the 22-year-old resident was already armed and on the phone with police. When the intruder came into view, she opened fire and struck the uninvited guest several times. 
After shooting the intruder, the resident then rushed over to him and attempted to provide aid. As it turned out, the home invader was the resident's 35-year-old ex-boyfriend. He was taken to a local medical center, where he was later pronounced dead. The resident was not harmed during the incident. (houstontx.gov, Houston, Texas, 09/16/2021)

From the Armed Citizen® Archives - January 1987
A Milwaukee, Wis., bartender was alone with a customer who came behind the bar and beat her with a bottle and a poole cue. The man began rifling the cash register and threatening the woman bartender, who reached for a gun and wounded her assailant. He then fled. (The Journal, Milwaukee, Wis.)