by
posted on November 22, 2021
Support NRA American Rifleman
DONATE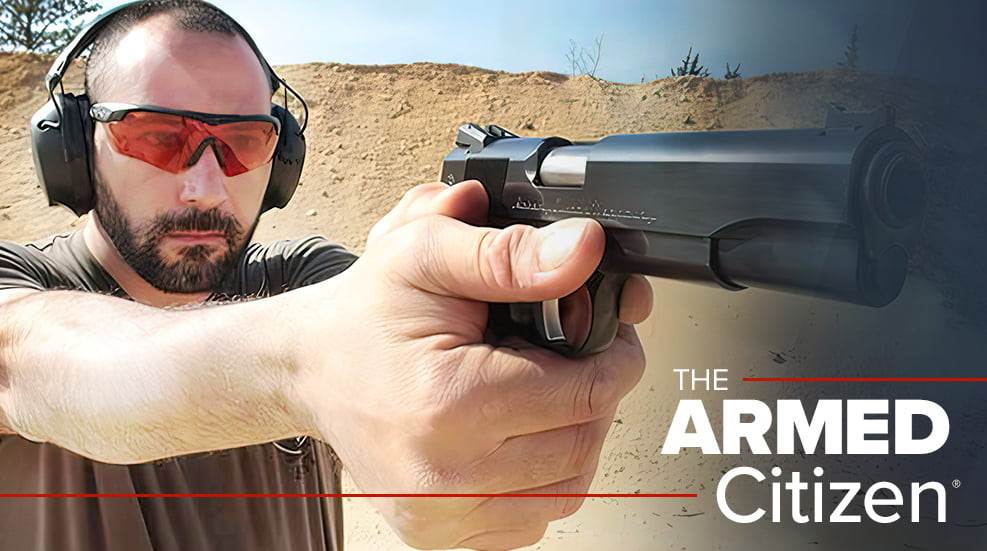 Armed Citizen® Today

A resident of a Gahanna, Ohio, apartment acted quickly when an armed intruder tried to force his way in on Oct. 4, 2021.
It all started when there was a knock at the door of the apartment that Sunday evening, and the resident went to answer. When he opened the door, he was greeted by a stranger armed with a pistol. The uninvited guest then tried to push his way into the apartment, but the resident acted fast. Arming himself with his own firearm, the resident shot the armed intruder, before observing an accomplice outside take off running.
The authorities were called to the scene around 8:31 p.m., and discovered the first intruder on the ground with a gunshot wound to the chest. The stricken would-be burglar was taken to a local hospital but was pronounced dead a short time later. Police were working with the Franklin County Coroner's office to determine the identity of the slain home invader. (foxnews.com, New York, N.Y., 10/04/2021)

From the Armed Citizen® Archives - Feb. 7, 1987 
A youthful thief armed with a knife got a surprise when he tried to break into a Boca Raton, Fla., home. The resident ran next door to get help from her neighbors, Charles and Marie Shaw, a husband-and-wife team of retired New York City police officers. Charles got his .38-cal. revolver and, along with his wife, they captured the intruder entering through a window and subdued him. Charles, a 33-year NYPD veteran, said: "I'm surprised at the naivete of the criminal element down here. They don't realize the the average Joe Schmo can have a gun." (The Post, Palm Beach, Fla.)