by
posted on November 19, 2021
Support NRA American Rifleman
DONATE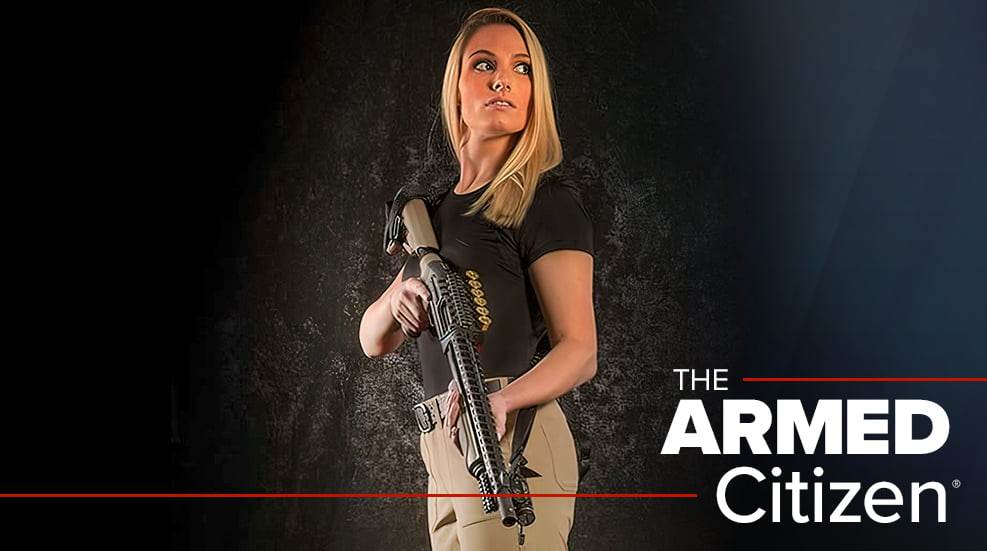 Armed Citizen® Today

Neighbors detained a home invader in Cave Junction, Ore., after he broke into a woman's home and assaulted her on Sept 28, 2021.
The 31-year-old intruder forced his way into the woman's home that Tuesday night and proceeded to assault her in front of her child. He then stole some of her property before making his way back outside to make a getaway in a pickup truck. Though, as he tried driving off through the yard, he hit a parked car, a child's playground structure and crashed into another house on the property.
The commotion of the crazed attempted getaway alerted the woman's neighbors, who rushed to stop the fiend. One neighbor confronted him, armed, as the crook was still trying to get his truck free. The neighbor then shot out the sputtering tires on the truck to prevent his escape. More armed neighbors soon arrived on the scene, and together they all forced the burglar out of his truck and held him at gunpoint until deputies arrived. The crook, who apparently knew his victim in some way, was arrested and charged with several criminal counts. (kdrc.com, Medford, Ore., 09/29/2021)

From the Armed Citizen® Archives - Feb. 12, 1987
A man breaking into a Fernandina Beach, Fla., home was met by gunfire from an elderly resident. After the intruder broke through the four door locks and split a door jamb, 61-year-old Lucy May Delaney opened fire, seriously wounding the man. Delaney was not charged, but the intruder was charged with burglary with intent to assault. (The News-Leader, Fernandina Beach, Fla.)