Support NRA American Rifleman
DONATE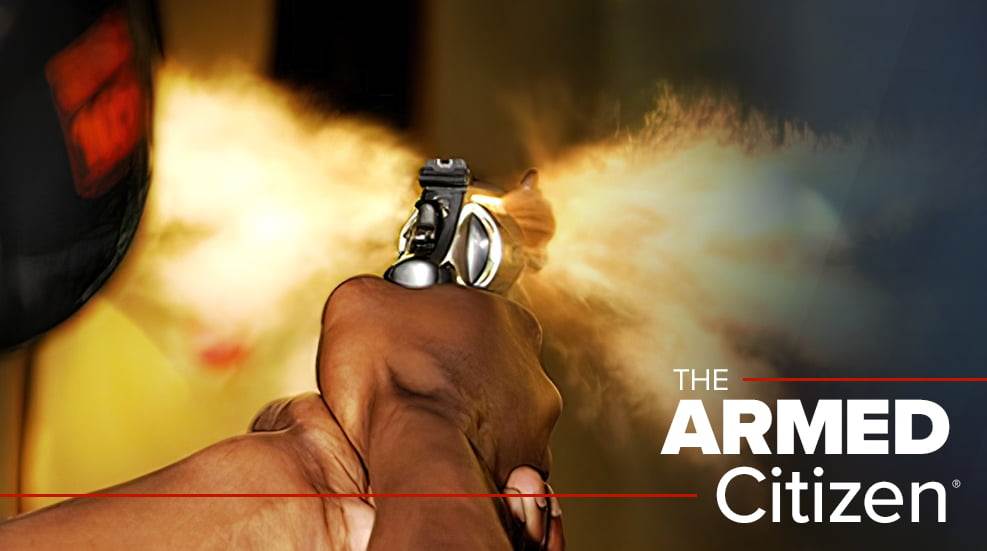 Armed Citizen® Today

A Whatcom County, Wash., resident put his life on the line to save two Whatcom County Sheriff's deputies when they were ambushed a few houses down on Feb. 10, 2022.
The resident was sitting the in backyard of his home with his children around 4 p.m. that Thursday afternoon, when the 60-year-old resident of the home on the other side of a neighboring home began yelling at the neighbor over burning debris. The older man then went back inside his home, emerging a short time later with a shotgun in hand and opening fire. As the shots rang out, the resident two houses down rushed his children inside from the yard and then armed himself.
A short time later, deputies arrived on scene, and the situation seemed to cool down as the older man went back inside his home. However, as the deputies were conducting their investigation, the aggravated man opened fire again, striking one of the two deputies. The resident, standing next to the other deputy at his front porch, watched as the first deputy fell backwards after the shot rang out, and then witnessed the second deputy get hit as he rushed over to help his partner.
It was then that the resident rushed forward, armed with a pistol, to the deputies' position and, as he recounted, "That's when I stepped around the corner, and I drop an entire magazine at this guy." The resident then helped the less-wounded deputy drag his fallen partner into the cover of his garage. The trio held out there as they waited for backup to arrive.
Eventually, more officers arrived on scene, and the aggravated man surrendered. He was charged with two counts of attempted first-degree murder and held on a $5 million dollar bond. The Whatcom County Sheriff's Office praised the actions of the resident and credited him with saving the lives of the two wounded deputies. (q13fox.com, Wausau, Wis., 02/15/2022)

From the Armed Citizen® Archives - June 11, 1987
Hearing a noise in his Camden, N.J., home, Clinton Tabb decided to investigate. Arming himself, the homeowner confronted an intruder, who came towards the 42-year-old resident with a sledgehammer. Firing several shots at his approaching assailant, Tabb mortally wounded the man. A Camden County grand jury cleared the homeowner in the incident. (The Inquirer, Philadelphia, Pa.)