by
posted on May 19, 2023
Support NRA American Rifleman
DONATE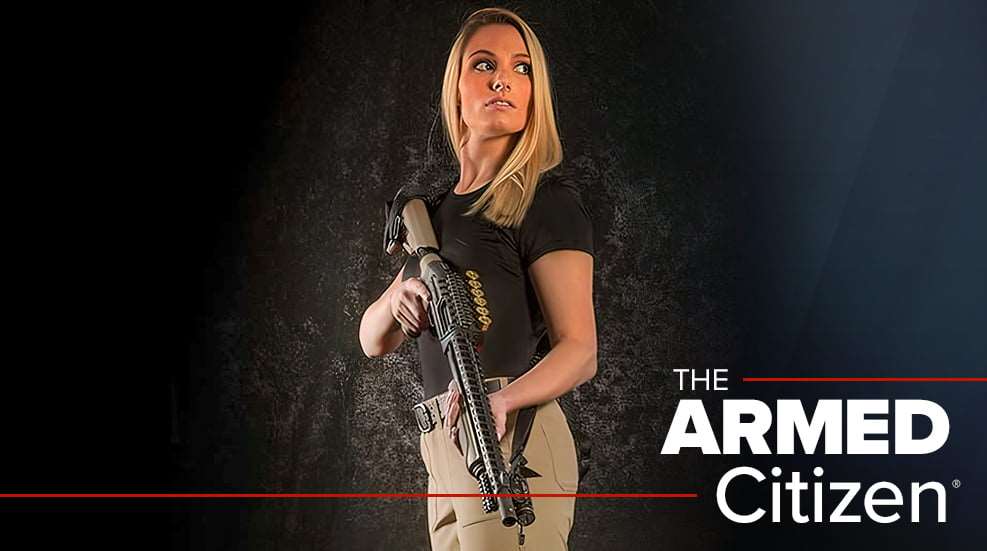 Armed Citizen® Today
A knife-wielding suspect is in the hospital with serious injuries after chasing an armed man who defended himself outside a store in Gastonia, N.C. on Wednesday, April 12, 2023.
Just before noon, a call reported that a man had fired upon another man who allegedly began chasing him with a knife in the parking lot of a store. "The guy with the gun is the good guy," the caller said. "We saw him being chased by the guy with the knife."
A second 911 caller repeated the story, describing the incident in detail. "The dude started chasing him down the road. He was telling him to back off. He did shoot," the second caller reported. "The dude pulled a knife on him and tried to stab him and then started chasing him, and he had to shoot him."
The latest reports indicate that nobody has been charged in the altercation. (The Gaston Gazette, 4/12/23, Gastonia, N.C.)
From the Armed Citizen® Archives – June 1982
An armed robber should have taken Alton Treace's advice when the San Jose, Calif., shop owner told him, "play it cool; I've got a gun here and I'm calling the police." But the criminal, claiming to have a gun of his own, advanced on the 64-year-old Treace, who opened fire, dropping the intruder in his tracks. (The Mercury, San Jose, Calif.)