by
posted on March 27, 2023
Support NRA American Rifleman
DONATE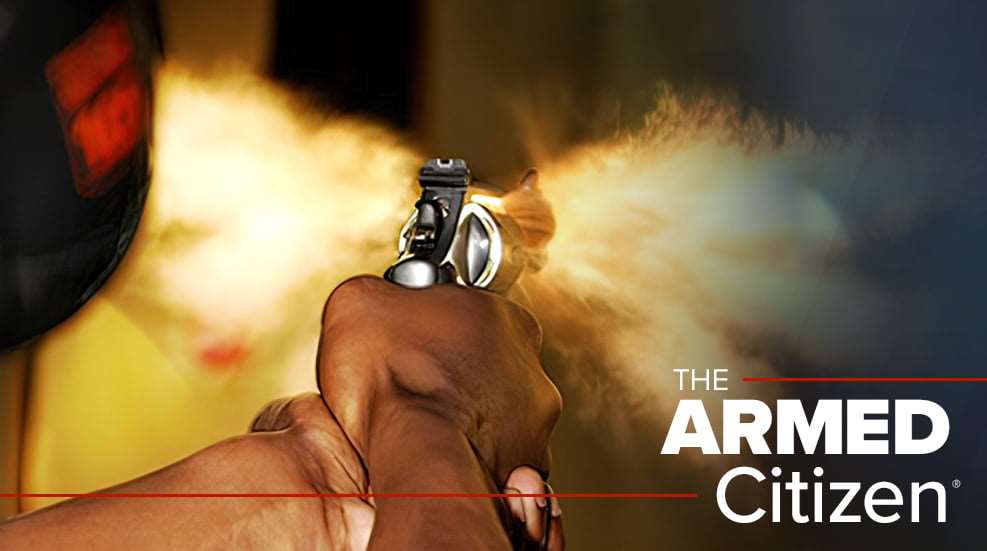 Armed Citizen® Today
An elderly Pennsylvania man defended himself against a pair of alleged armed robbers with his concealed-carry revolver late on the evening of March 2, 2023.
The 71-year-old victim was out picking up Chinese takeout at 11:15 p.m. in north Philadelphia when two armed men allegedly exited a nearby alley. The men announced they were robbing him, and one of the pair aimed a gun. The 71-year-old armed citizen pulled out his revolver from a pocket and started firing.
"At night, I would keep my hand on my pistol in my pocket, in case I have to pull it out. It finally came to reality that I had to use it," the victim told ABC 6. "They raised a gun to begin shooting. I raised mine, and we just started shooting."
Police say the alleged robbers fired at least two shots before fleeing the scene, while the 71-year-old man fully emptied his revolver. Police are still searching for the suspects. (ABC 6, Philadelphia, Pa., 3/2/23)
From the Armed Citizen® Archives – April 1964

As motel clerk Benjamin Renchenski was accosted by an armed bandit in Detroit, Mich., he purposely jammed the cash register and explained the trouble to the robber in a loud voice, which attracted the attention of Charles Grisson, one of the owners. When Grisson saw the intruder holding a gun on his clerk, he fired three shots into the thug, who fell, critically wounded. (Detroit Free Press, Detroit, Mich.)