by
posted on June 27, 2022
Support NRA American Rifleman
DONATE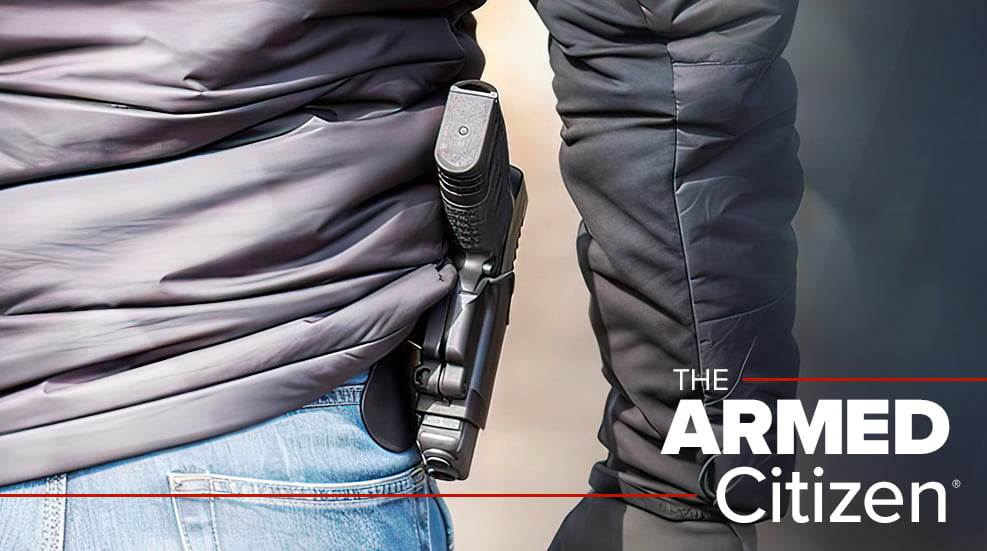 Armed Citizen® Today

The resident of a Nashville, Tenn., apartment acted in self-defense when an alleged intruder made his way inside on April 12, 2022.
Sometime around 8 a.m. that Tuesday morning, the resident was awakened to the sound of glass breaking coming from the bedroom of his young son, near the front door. Responding to the noise quickly, he retrieved a gun and opened his bedroom door to investigate the source of the noise. Upon opening the door and peering out, the resident encountered a stranger standing in the middle of the hallway.
In response to the unsettling discovery, the resident opened fire on him, shooting nine rounds in the process. The resident hit the intruder, with one round hitting him in the jaw, another in the neck and several more in the chest, subduing the man. When police arrived later that morning, they found the critically wounded intruder, who was rushed to a local hospital and was unable to speak with authorities. Nashville Metro police stated that the resident fired in self-defense and indicated that the intruder would likely face burglary charges. (newschannel5.com, Nashville, Tenn., 04/12/2022)

From the Armed Citizen® Archives – June 16, 1987
Joe Lincoln, a storekeeper in Minneapolis, Minn., stopped a shooting spree that had already left three people injured, one seriously, by grabbing his licensed semi-automatic and opening fire. Lincoln's shots wounded the robber, who had gone on a rampage in Lincoln's grocery, and allowed police to track down the suspect. The deputy chief of police commented, "It strikes me that his action was not only perfectly legal, but proper." (The Star-Tribune, Minneapolis, Minn.)