by
posted on June 24, 2022
Support NRA American Rifleman
DONATE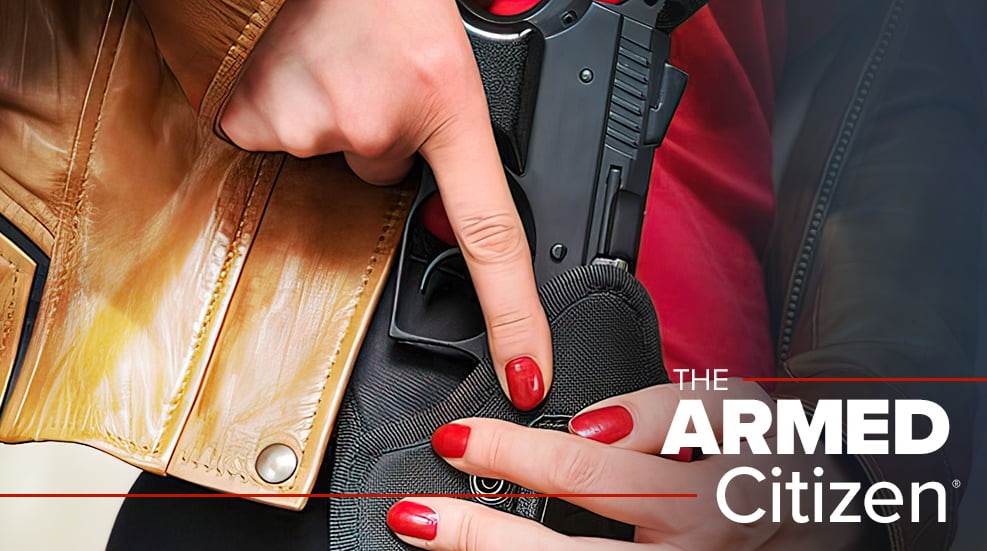 Armed Citizen® Today

The son of an elderly Houston, Texas, woman came to her rescue when an alleged home invader made his way into her residence on April 12, 2022.
Around 12:30 a.m. that Tuesday morning, the elderly woman heard a knock at her front door. Upon looking out to see who was at the door, she discovered a man dressed like a nurse or home healthcare worker, wearing scrubs, standing on her front porch. Police say the man was using the scrubs as a disguise to gain entry into homes.
However, the trick did not fool the woman, who refused to open the door and called her son, who was away at the time, for help. After receiving the call from his mother, the son armed himself and rushed home. When he arrived, he found the fake nurse had made his way through the door and was trying to force his way into the house. The son then shot the intruder several times, stopping the robbery attempt. (khou.com, Houston, Texas, 04/12/2022)

From the Armed Citizen® Archives – May 13, 1987
A Bredford, Vt., woman stranded by snowstorm received an offer of a ride home from an obliging passerby. But when the man drove past her residence and tried to assault her, the woman pulled a handgun and fired. The woman made good her escape, and authorities arrested and charged a suspect with three counts of aggravated assault. (The News & Advertiser, Bradford, Vt.)