by
posted on July 30, 2021
Support NRA American Rifleman
DONATE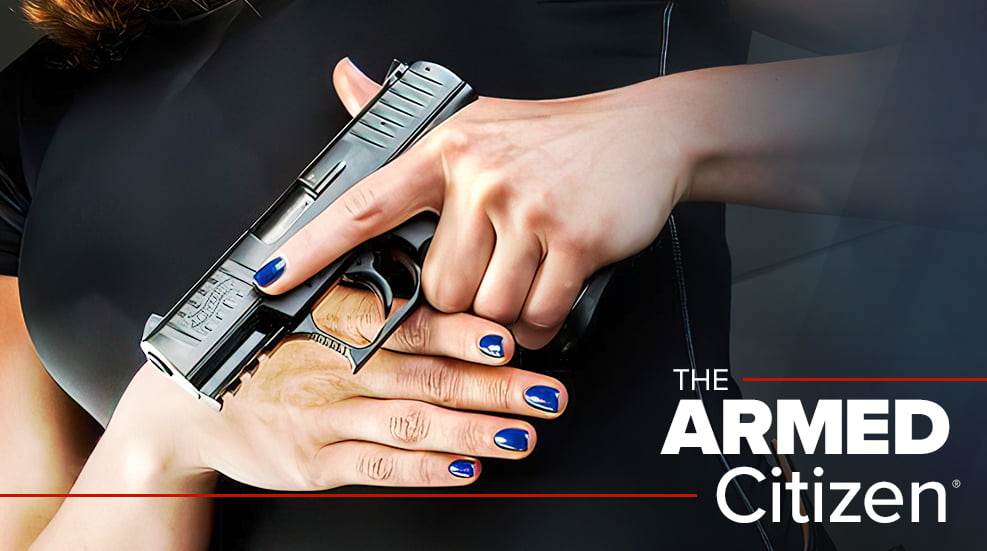 Armed Citizen® Today

A resident of a Omaha, Neb., home defended their property when a would-be intruder tried to force his way in on the morning of July 18, 2021.
Before attempting to break into the home early the Sunday morning, the intruder was driving. At some point, he hit several mailboxes before veering his vehicle off the road entirely and crashed through a fence. When the finally vehicle stopped, it was in the back yard of the residence.
The driver of the errant vehicle then got out, and proceeded to try and force his way into the home. As he tried to get in, a resident shot and wounded him shortly before 1:20 a.m. The stricken intruder was later taken to a local hospital for his wounds by authorities, and was charged with attempted burglary, reckless driving and criminal mischief. (ketv.com, Omaha, Neb., 07/19/2021)

From the Armed Citizen® Archives - August 1983
Newspaper carrier Farley Johnson had previously accommodated a local man by giving him extra papers, but when he had none to spare and refused, the man assaulted him. The thug departed, then returned with a rifle to Johnson's house where he fired several rounds through the front door. Police came, but unable to locate the gunman, left the Birmingham, Ala., neighborhood. Soon, the assailant resurfaced and shot at Johnson, who was carrying his father's shotgun. The young man returned fire with a blast that critically injured the attacker. (The News, Birmingham, Ala.)