by
posted on January 23, 2023
Support NRA American Rifleman
DONATE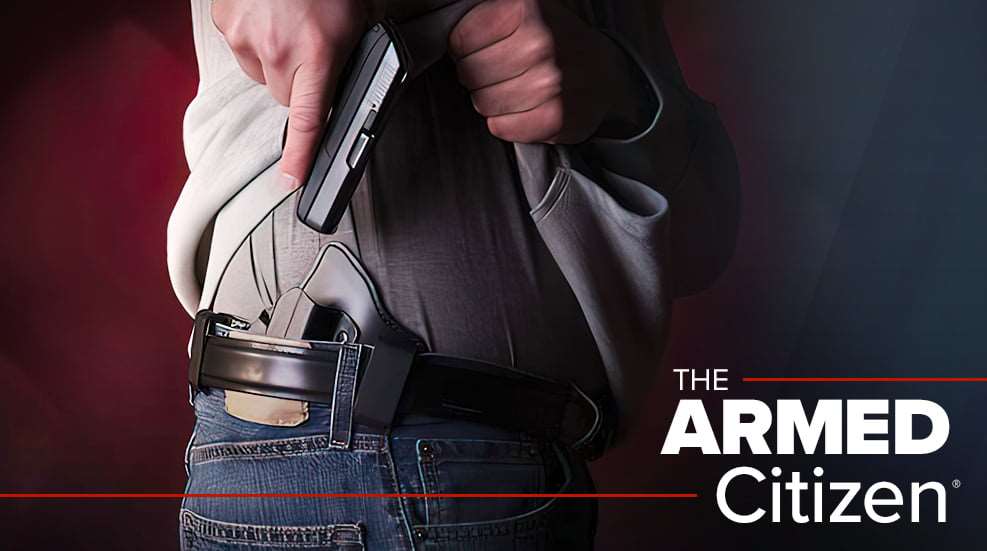 Armed Citizen® Today

A homeowner in West Palm Beach, Fla., shot and killed an intruder who broke into his house on Saturday, Feb. 12, 2022.
Around 4 a.m., the intruder entered the home through a window while the homeowner and his wife were asleep. After the intruder made his way into the couple's bedroom, he turned on the bedroom light, which awakened the sleeping duo, who verbally confronted the man.
The homeowner then retrieved his firearm and shot the intruder, who was later transported to a local hospital, where he was pronounced dead. The homeowner and his wife were not injured in the invasion.(WPBF 25 News, West Palm Beach, Fla., 02/12/22)

From the Armed Citizen® Archives – July 14, 1987
After discovering his Henderson, Tenn., store's alarm system had been disabled, owner Edward Plunk decided to stay at the business overnight. When an intruder carrying a shiny object in his hands broke in during the early morning hours and advanced toward the businessman, Plunk opened fire, killing the burglar.
Authorities ruled the shooting justifiable and revealed the suspect was believed to have been the ringleader of the largest burglary ring in southwestern Tennessee. (The Sun, Jackson, Tenn.)