by
posted on December 27, 2021
Support NRA American Rifleman
DONATE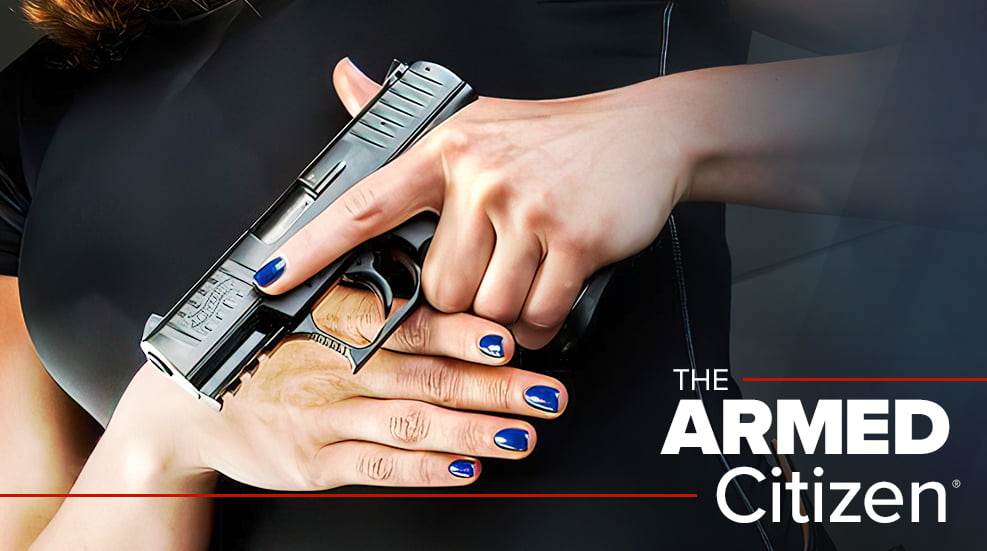 Armed Citizen® Today

A resident in Foresthill, Calif., was rudely awakened by an uninvited visitor on the night of Oct. 25, 2021.
The resident was sound asleep around 5:30 a.m. early that Monday morning, when he was roused by the sounds of screaming and banging coming from the front door of his trailer. He then went to investigate, finding a lone 42-year-old man standing outside the trailer door. When the resident told the stranger to leave, the man replied by throwing rocks through the trailer windows and verbally threatening to kill him.
Reaching inside from a hole that he made in the front door, the intruder also managed to grab hold of the resident and tried to pull him out of the trailer. Luckily, the resident was able to get loose from his assailant's grasp and quickly armed himself with a firearm. He then shot the would-be home invader once in the leg, ending the crook's violent attempt. The foiled robber survived the incident and was treated at a local medical center, before being charged with burglary, criminal threats and assault with a deadly weapon. (goldcountrymedia.com, Auburn, Calif., 11/01/2021)

From the Armed Citizen® Archives - March 20, 1987
Suburban Detroit, Mich., ambulance paramedic Ronald Matthews took a sick day off from work and surprised three men who kicked in the door of his home. Armed with a .357 Mag., he met the intruders in the kitchen and told them to freeze. Two escaped, but Matthews held the third man until police arrived. A suspect was charged with breaking and entering. (The Free Press, Detroit, Mich.)