by
posted on August 14, 2023
Support NRA American Rifleman
DONATE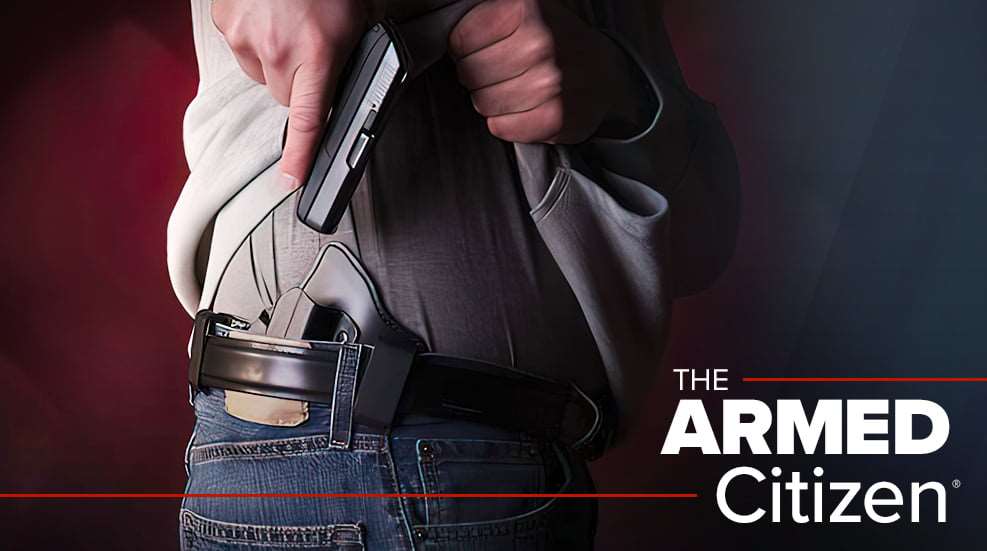 Armed Citizen® Today
A 36-year-old home intruder is in custody after being held at gunpoint by a Wisconsin homeowner who thought he was initially dealing with a wild animal.
The homeowner returned from work on Monday, June 19, and saw that something was amiss. "I opened my back door, and I saw a bunch of insulation from my roof, from my attic, on my kitchen floor," the man told WISN 12 News. "We thought an animal was upstairs."
Once the homeowner began exploring, the suspect, who was hidden in the attic, identified himself. "I pulled him out of the attic and held him at gunpoint until police showed up," the homeowner said.
Once police arrived a few minutes later, they took the alleged intruder into custody. The man was in possession of narcotics, and a stolen firearm was found in the vicinity. He was found with a broken leg, and officers said he had a criminal history and was on parole at the time of his arrest.
Police are also investigating the suspect's connection to an earlier incident in which officers were allegedly fired at by an unknown person after arriving to investigate reports of broken glass and a person jumping across rooftops. "The individual in question stays at the residence with the broken glass and where the individual was seen jumping from one house to another," Cudahy Police Chief Thomas Poellot said. (WISN 12 News; Cudahy, Wis.; 6/19/23)
From the Armed Citizen® Archives – October 1980
Two young men entered 95-year-old Maude Riffe's North Denver, Colo., home shortly after midnight, and one of them pressed a gun to her head and demanded money. When she could offer only her Social Security check, the pair left empty-handed, only to return minutes later. This time, however, the homeowner greeted them at a window with her double-barreled shotgun. They fled and didn't return. (The Rocky Mountain News; Denver, Colo.)