by
posted on October 14, 2016
Support NRA American Rifleman
DONATE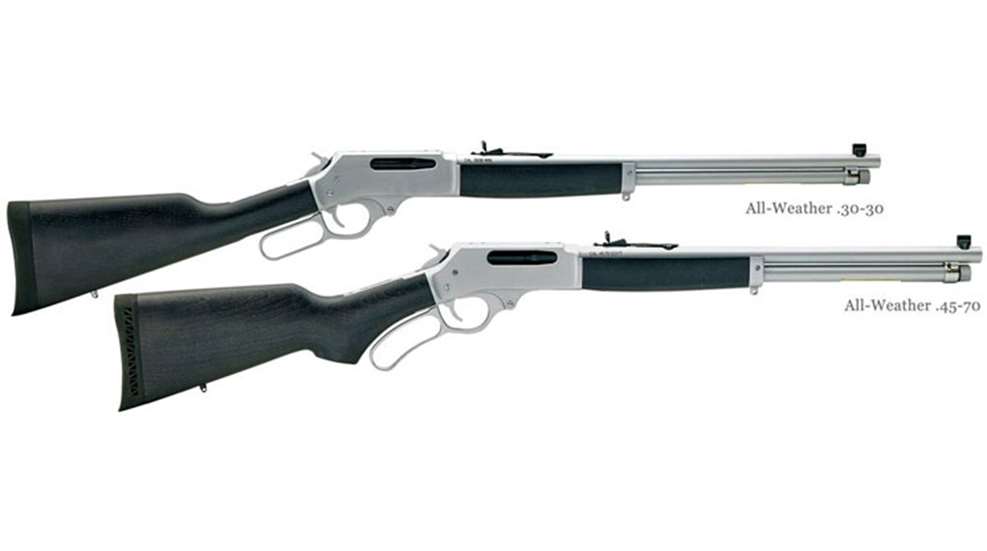 In the high mountain desert where my family lives, the changing of the seasons from summer to fall is a beautiful time. As folks around here are preparing for the annual mule deer hunts, the leaves are bursting into cascades of orange, red and gold along the canyon walls and mountain sides. But the common companion of Mother Nature's slow motion fireworks display is unpredictable weather. During the day at the outdoor shooting range where I worked to prepare this review, the weather went from sunny to foggy, and then on to rain, sleet, snow and blustering cold winds.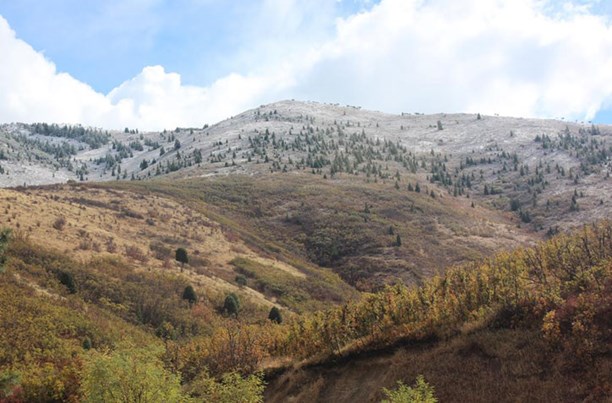 And that was just the time before lunch. Then the day worked its way back to sunshine again. I went from short sleeves to insulated rain shell and back again in the course of a single shooting session. It only seems appropriate that on this turbulently gorgeous day I was testing the Henry Repeating Arms new All-Weather .30-30 lever-action rifle, a gun specifically designed for hunting in less-than-ideal outdoor conditions.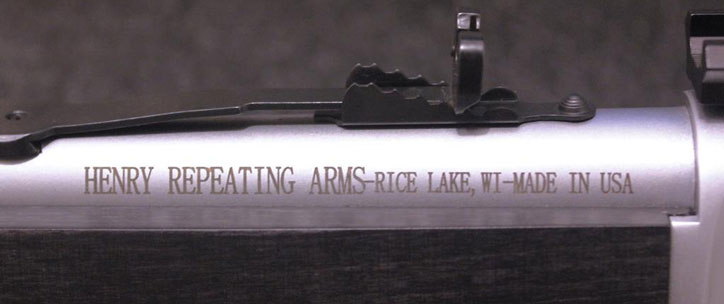 The All-Weather is based on the popular steel receiver Henry .30-30. Built at the Rice Lake, Wis., facility, it utilizes the original rifle's 20" round barrel, standard size lever and straight grip shoulder stock. The major and minor steel components, including the bore, have been treated with tough industrial grade hard-chrome plating. This plating is permanently bonded to the steel to increase surface hardness and provide greater corrosion resistance than some stainless steels.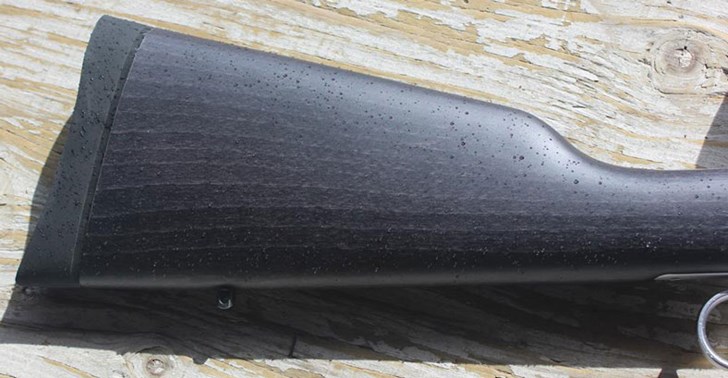 This new hard-chrome treatment also resists wear and tear, reduces the friction between moving parts and has a handsome non-reflective matte finish that won't spook the wildlife. The fore-end and shoulder stock are smooth and free of any texturing or checkering. Instead of a brown finish to the stocks, the hardwood has been stained a dark charcoal gray and then treated with a tough, non-reflective water resistant coating that can comfortably handle the rigors of outdoor adventuring. This combination of silver and gray finishes may not be traditional but they certainly are handsome. Sling swivel studs are located on the fore-end cap and the underside of the shoulder stock.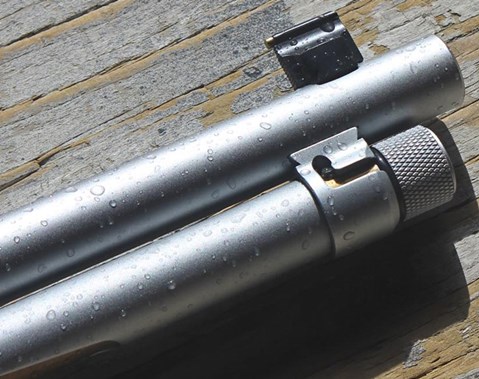 The front sight is a dovetailed steel blade fitted with a brass bead and paired with a fully adjustable Marbles semi-buckhorn style rear sight that sports a white diamond insert. While some folks believe rifle scopes spoil the lines of a lever-action, Henry knows that many of today's hunters and outdoorsmen want to attach an optic to their lever guns. The receiver is drilled and tapped to accept the Weaver 63B aluminum scope mount. The 63B has a deep channel down the middle that allows the iron sight to be seen when the scope and rings are removed.
The five-round tubular magazine, located below the barrel, features a removable brass liner with a knurled steel knob. A rubber gasket ensures the brass liner fits tightly in place so that it won't rattle or fall out. Ammunition is loaded through a cartridge-shaped cut out in the magazine instead of a gate in the receiver. This magazine configuration has the advantage of allowing cartridges to be tipped out through the mouth of the tube instead of having to be cycled through the action.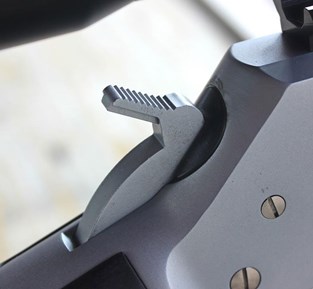 Thanks to an exposed hammer, this rifle has a single-action trigger. The serrated hammer spur is grooved to accept an extension for use with a scope. The standard size lever loop cycled smoothly and easily causing the bolt to cock the hammer while ejecting spent cartridges. Instead of a half-cock hammer position, the All-Weather employs a transfer bar safety inside the hammer. The transfer bar drops down below the firing pin when the hammer is resting fully forward against the frame. This means that the rifle will not fire unless the hammer is fully cocked and the trigger is pressed. The single-action trigger exhibited no take-up or creep. It broke cleanly with a short stroke and a trigger pull of 5 lbs. 12 oz.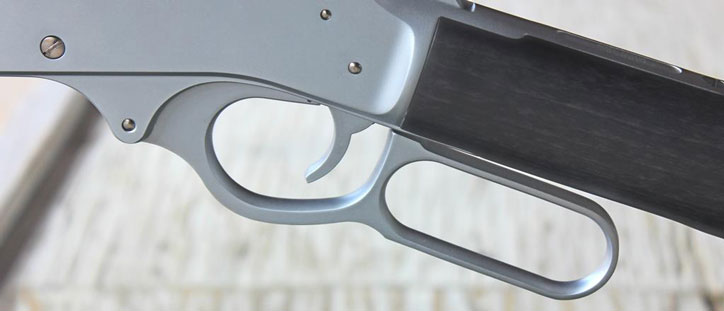 After several years of use (and abuse), the Bushnell Legend Ultra HD hunting scope I would have paired with this rifle finally gave up the ghost. It was replaced with a new Bushnell Trophy Xtreme X30 2.5-10x44 with a 30 mm tube and a Multi-X reticle and mounted using Weaver Grand Slam Lever Lok high rings. With its bright, clear sight picture and flexible magnification settings, I have every intention of doing my best to wear this scope out too.



Although I've been shooting Henry lever-actions for some time now, this was my first opportunity to fire one of the .30-30 Win. models. The All-Weather handled nicely with good balance and an easy swing off the bench. The thick, soft rubber recoil pad works to mitigate the already moderate levels of felt recoil produced by .30-30 Win. cartridges. All of the rifle's controls operated smoothly and without any problems or issues. There were no ammunition related issues either. The test cartridges, all of which were hunting loads, fed, fired and ejected just like they were supposed to. 
Standard .30-30 Win. factory loads have been commonly topped with flat nose 150-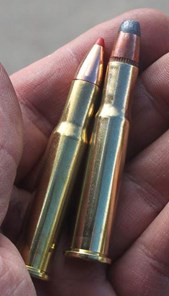 gr. and 170-gr. bullets for decades. Current production hunting loads sport bullet weights ranging from 125-gr. to 190-gr. with bullet styles including soft points, hollow points and fast opening ballistic tips. I went with two lightweight loads and one heavy hitter for formal bench rested 5-shot group accuracy testing at 100 yds. with the optic in place. Bullet velocity was measured for 10 shots using a Lab Radar chronograph.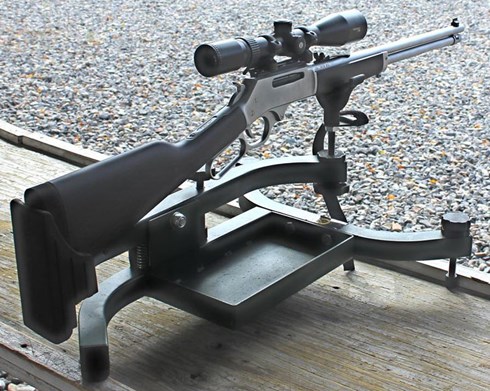 Hornady's new Full Boar 140-gr. Monoflex load flew along at a muzzle velocity of 2399-fps. to produce the best single group of 1.62" and best five group average of 1.79". Buffalo Bore's Heavy 190-gr. jacketed flat-nose soft points generated 2058-fps. with an average group size of 1.82". Winchester Super-X 150-gr. Power Point soft points traveled at 2188-fps. with a group average of 1.98".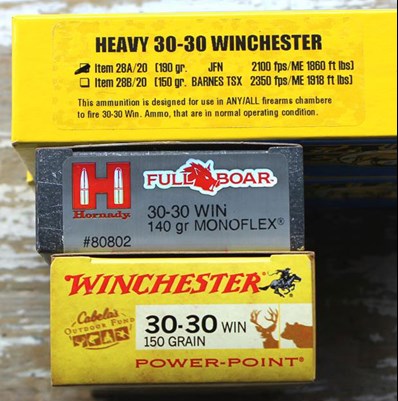 The new Henry Repeating Arms All-Weather .30-30 is an excellent example of how this gun company continues to provide high quality, classically styled rifles while introducing the innovative upgrades their customers want. My wife says this is one of the best looking rifles I've worked with over the years, and I have to agree. The total hard chrome treatment of the metal parts and weatherproofed stocks make this handy, comfortable to shoot lever action an ideal companion for long walks in the woods and hunting excursions all year round. I hope the All-Weather finish will find its way onto other models soon.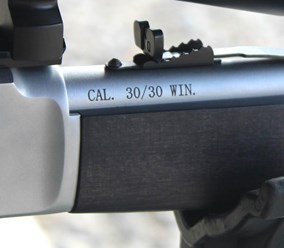 The All-Weather is also available chambered in .45-70. You can learn more about how the big-bore version performed by reading Is the .45-70 Gov't. Cartridge Still Relevant?
NRA Specifications
Manufacturer: Henry Repeating Arms
Model: All Weather (H009AW)
Action: Lever-Action Rifle
Caliber: .30-30 Win.
Finish: Hard Chromed Carbon Steel, Matte Silver
Stock: Straight-Grip Stained Hardwood with Rubber Recoil Pad
Barrel Style: Rounded
Front Sight: Brass Beaded
Rear Sight: Adjustable Marbles Semi-Buckhorn
Barrel Length: 20"
Overall Length: 39"
Length of Pull: 14.25"
Weight: 7 lbs. 4 oz.
Capacity: 5 Rounds
Twist: 1:10" RH
Rifle Grooves: Six
Accessories: Owner's Manual, Lock
MSRP: $999.95
Scope: Bushnell Trophy Xtreme X30 2.5-10x44 Multi X (752104) $259.95
Scope Rings: Weaver Grand Slam Lever Lok 30mm High (49335) $36.45
Scope Base: Weaver 63B (48069) $8.45