by
posted on June 27, 2014
Support NRA American Rifleman
DONATE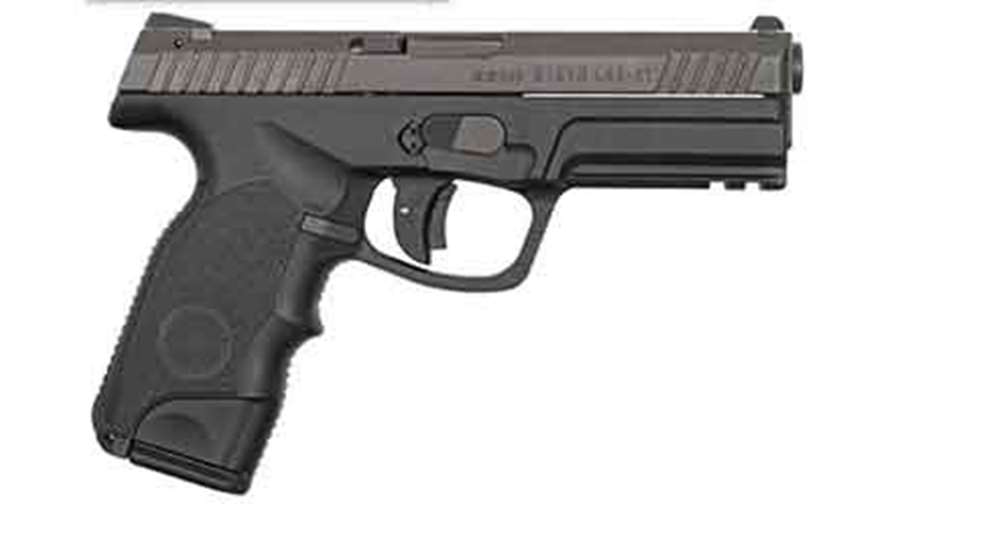 If you favor the .40 S&W chambering in your handguns, you'll like this news: The .40 S&W version of the Steyr Arms L-A1 service pistol is now available in the United States. Following last year's introduction of the Steyr Arms L9-A1, the L40-A1 pistol features a full-length slide, 4.5-inch cold-hammer-forged barrel and 12-round magazine capacity.
Designed to serve the dual role of a duty and sporting handgun, the L40-A1 is nearly identical in form and function to the L9-A1 and other handguns in the Steyr line. The L40-A1's full-size polymer frame offers a high grip that places the barrel axis lower in the hand to mitigate muzzle rise and create a natural point of aim.
The striker-fired pistol features drift-adjustable sights in the Steyr's trapezoidal configuration, while a Picatinny rail on the frame's dust cover allows for lights and laser-aiming devices. An integrated trigger safety within the recently redesigned Reset Action System trigger requires positive finger pressure to operate Steyr's double-action-only mechanism. It also incorporates a keyed safety lock. The barrel is cold-hammer forged with conventional rifling, and the chamber is fully supported.
MSRP is $560. For more information, visit Steyr Arms.