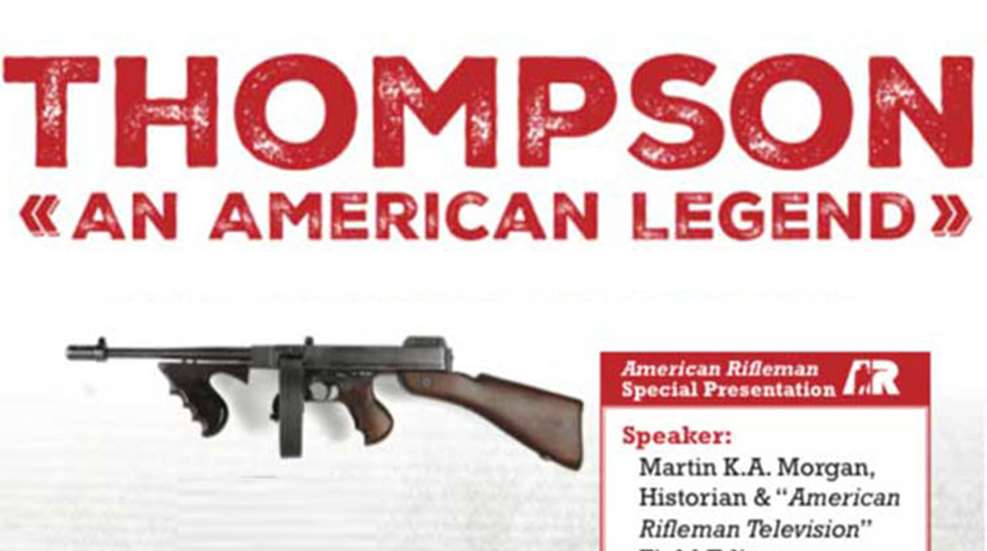 If you are in Nashville, be sure to make time for "Thompson: An American Legend. "The Thompson submachine gun is one of the most noteworthy firearms in history.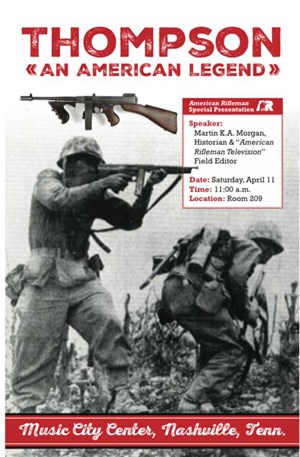 Born of an idea to create a "trench Broome" to break the stalemate of World War I, it was too late for that conflict. The Thompson became infamous in the 1920s in the hands of criminals, but then redeemed itself during the Second World War.  
Join author and historian Martin K.A. Morgan as he traces the history of this legendary firearm and discusses the world of collecting the "Tommy Gun" today. Introduced by American Rifleman Editor In Chief Mark Keefe, this is the second of four Special Presentations being conducted by the Rifleman staff, free to NRA Members.
Special Presentation: Thompson: An American Legend
Date: April 11
Times: 11 a.m.
Location: Room 209
Speaker: Martin K.A. Morgan