by
posted on December 30, 2019
Support NRA American Rifleman
DONATE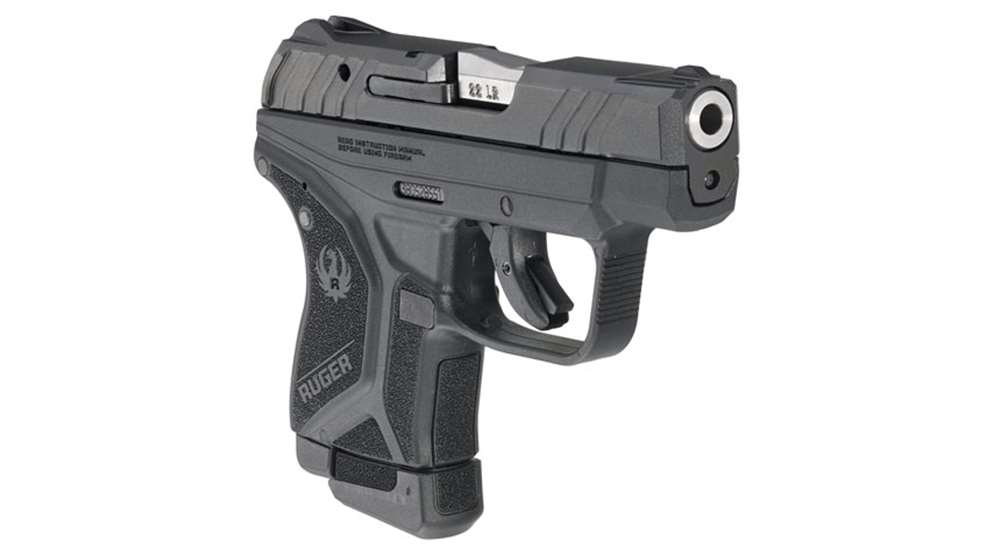 Sturm, Ruger & Co. has introduced the LCP II chambered in .22 LR. The new low-recoiling Lite Rack pistol features an easy-to-manipulate slide designed to fire comfortably regardless of the hand size or strength of the user.

The LCP was introduced in 2008 and grew in popular as a lightweight, compact and reliable carry pistol. In 2016, the product line evolved with the release of the LCP II, boasting enhanced features like taller sights, a larger grip surface, crisp new trigger and last-round hold open. The all-new LCP II chambered in .22 LR represents the latest innovation in compact carry pistols from Ruger.
Ruger's new Lite Rack system includes refined slide serrations, pronounced cocking ears and a lighter recoil spring, all features designed to ease the burden of cycling a pistol slide by hand. Pistols equipped with the Lite Rack system are ideally suited for new shooters, those who struggle with racking traditional slides and anyone looking to enjoy a day at the range. Whether used as a training tool for an existing LCP or LCP II, or as a concealed-carry option, the low-recoiling Lite Rack LCP II in .22 LR allows shooters to train with and operate their pistol with confidence.
Optimized to function with high-velocity ammunition, this new pistol features a tilt-barrel, blowback semi-automatic action, which aids in feeding for reliable function. With a patent-pending floorplate assembly, the magazine offers a very compact 10+1 capacity, extends the grip for improved control and retains the LCP II's popular last-round hold open function.
The LCP II in .22 LR features a first-ever manual safety, making this a great training option for new shooters or those who prefer a manual safety option. Positioned on the left side of the frame, the safety is oriented in a push-forward-to-fire configuration. A magazine disconnect ensures that the gun cannot fire with the magazine removed, yet still allows the magazine to drop free.
Like the rest of the LCP II family, this American-made pistol features a short, crisp, Secure Action trigger with inner trigger safety; improved sights; and highly-textured grip surfaces. In addition to one, 10-round magazine, this pistol also ships with a magazine loader.

For more, visit Ruger.com.