Support NRA American Rifleman
DONATE
In 2018,
Springfield Armory Inc.
introduced a new recoil-operated, semi-automatic compact handgun onto the market, the 911. While not a true 1911, the Springfield 911 does have several design features that are borrowed from the 1911, which is no surprise, given Springfield's extensive 1911 catalog. However, instead of sharing the size of the 1911 with its .45 ACP chambering, the 911 is smaller and chambered for .380 ACP.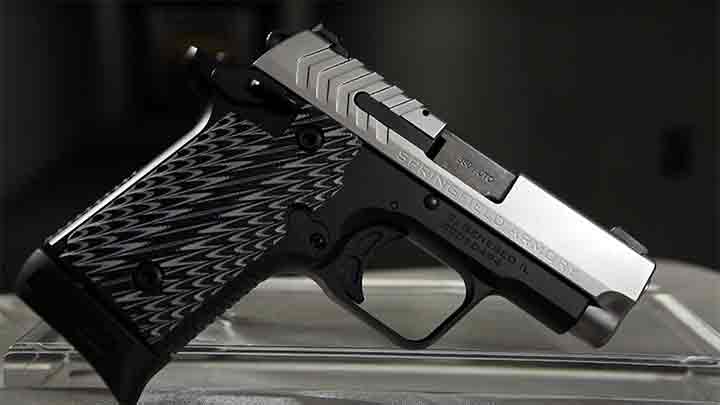 Weighing in at only 12.6 oz., the 911 has a 2.7" barrel and an overall length of 5.5". With this small size, the 911 is geared for comfortable concealed carry without adding too much size and weight. Unlike a 1911, the 911 lacks a grip safety on the back strap but does retain a few similar controls for those versed in that 1911. This includes the slide catch on the left side of the frame, exposed hammer and bilateral safety.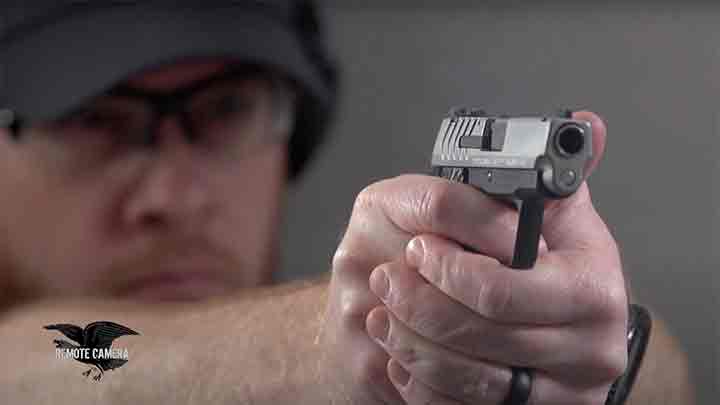 The barrel and slide of the 911 are made of stainless steel while the frame is made of aluminum. Yet, not all of the normal components are made of metal as might be expected. Part of the way Springfield managed to save weight in the design was with the inclusion of more G10 in the construction, which includes the use of G10 for the front and back strap as well as the trigger shoe. The trigger itself is single-action, with a pull weight of 4 lbs. 8 oz.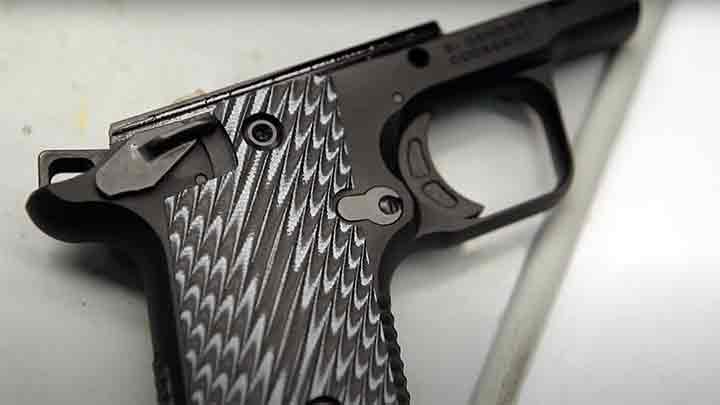 The side grip panels are also made of textured G10, which help give solid purchase in the hand. The slide includes reversed-chevron serrations machined on the sides for manipulation and a small loaded chamber indication tab on top. Unlike some other handguns in the category, The Springfield 911 has removable dovetailed iron sights instead of sights machined into the slide. Tritium front and rear sights come included with the 911, with two smaller dots on the rear and a larger dot on the front sight.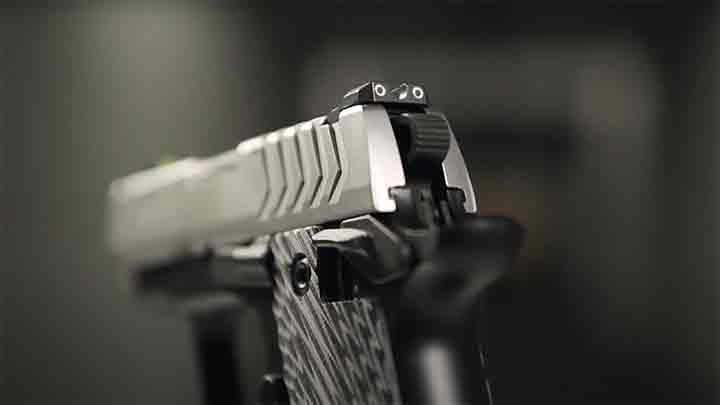 The 911 feed form either a standard six-round, single-stack detachable box magazine that is flush with the frame, or an extended seven-round magazine that acts as a grip extension. The Springfield 911 comes with slide color options of either stainless or black, as well as different grip panel color options. For more information on the Springfield Armory 911 sub-compact handgun visit
springfield-armory.com
.  
To watch complete segments of past episodes of American Rifleman TV, go to
americanrifleman.org/artv
. For all-new episodes of ARTV, tune in Wednesday nights to
Outdoor Channel
 8:30 p.m. and 11:30 p.m. EST.