Support NRA American Rifleman
DONATE
Turkish-made shotguns have been imported into the U.S. market for more than 20 years now, and the quality has steadily increased with time. An example of this uptick in Turkish shotgun quality is the EAA-imported
ATA Arms
SP over-under, break-action shotgun chambered in 12 ga. The ATA SP is geared specifically for sporting, had has several features for clay and competition shooting.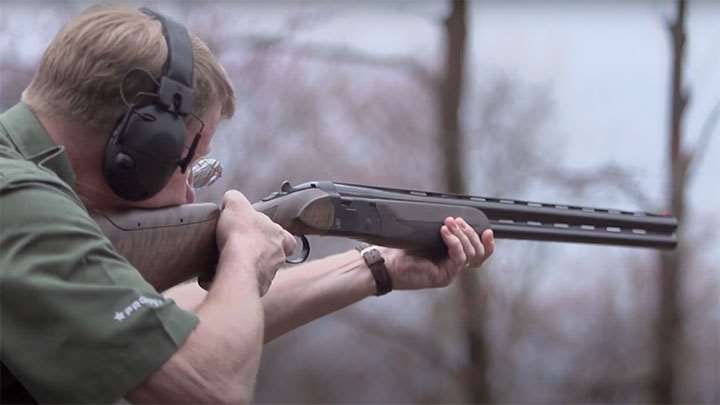 The ATA SP has a boxlock mechanical trigger system with a push safety at the top of the receiver that can be swapped from the left or right to select either the upper or lower barrel. A visible red dot is revealed when the safety is pushed into the fire position.
The receiver has dual cocking rods that are pushed on when the action is opened, which cock the coil-spring powered hammers.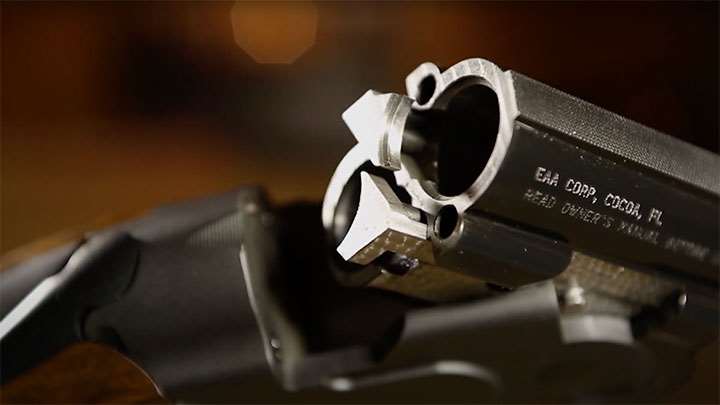 The shotgun comes apart with a push-rod on the handguard to detach it from the barrel assembly, allowing the user to separate the barrels from the receiver. The ATA SP uses a series of locking surfaces on the rear of the barrels to anchor the barrel system during use. The 30" barrels are blued with polished moving parts, including jeweling on the exposed ejectors to prevent sticking. The barrels are rated for up to 3" 12-ga. shells.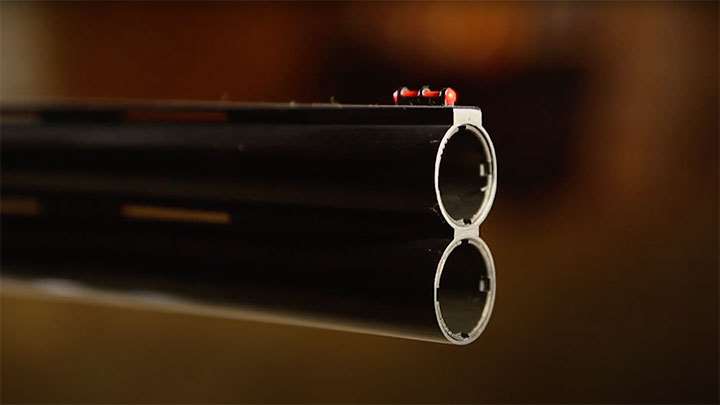 A ventilated rib runs along the top of the barrels with a red fiber-optic bead at the front. The barrels are compatible with standard-pattern interchangeable choke tubes as well. Several of the other metal surfaces on the ATA SP are blued, with the exception of some receiver parts. Another nice feature of the ATA SP is the Turkish walnut stocks, which come on the sporting version.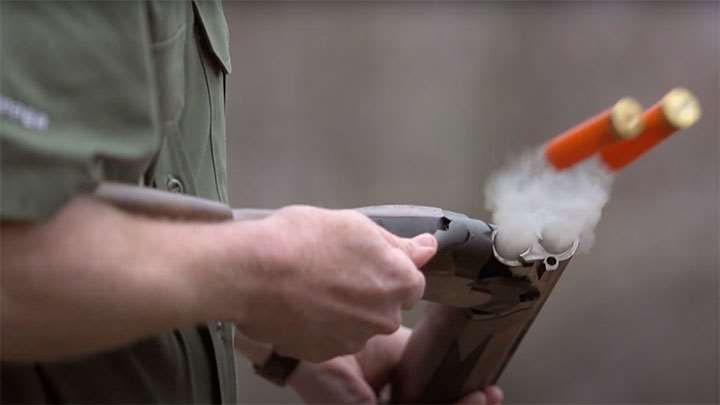 The wood handguard has a wide beavertail fore-end with checkering in the center of the grip, generally preferred by clay shooters. The wood butt has a large grip swell with checkering on the grip for improved control. The butt also has a rubber recoil pad and an adjustable comb. The adjustable comb can be changed to the user's required height with the use of an included wrench. For more information on the ATA ARMS SP over-under shotgun visit
atafirearms.com
To watch complete segments of past episodes of American Rifleman TV, go to
americanrifleman.org/artv
. For all-new episodes of ARTV, tune in Wednesday nights to
Outdoor Channel
 8:30 p.m. and 11:30 p.m. EST.