by
posted on July 15, 2022
Support NRA American Rifleman
DONATE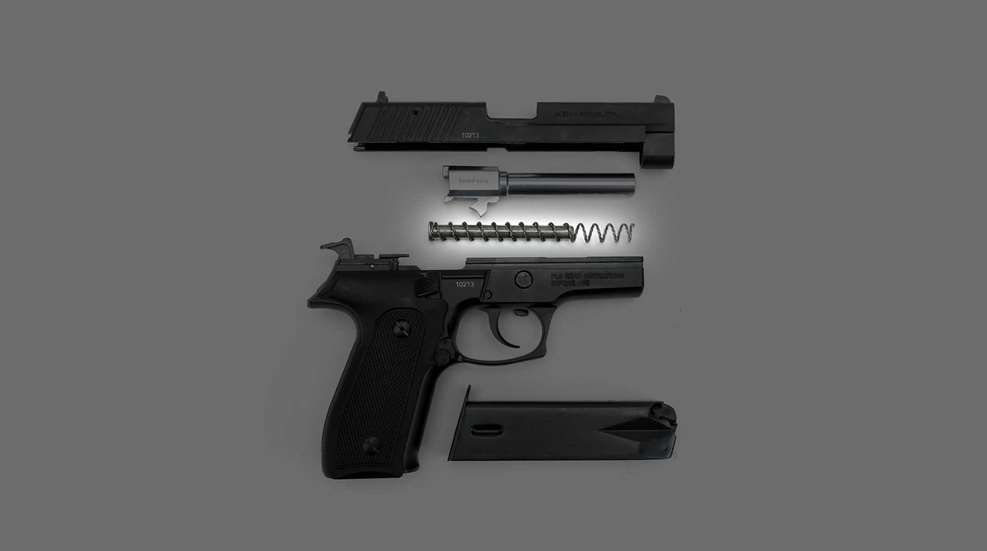 Q. It is my practice to field strip handguns to the greatest extent possible, then thoroughly clean and lightly lubricate them after every 100 rounds or fewer have been fired—revolvers included. I shoot a variety of arms for recreation and reload several calibers. Keeping the above in mind, would you please offer general suggestions as to the signs which indicate impending replacement of a recoil spring?
---
A. Changes in the performance of your firearm are the best indicators that a change of recoil springs is needed. Issues such as changing ejection distance, improper ejection, failure to completely chamber, poor cartridge feeding from magazines, frequent jams, stove pipes and other malfunctions are all possible indications of fatigued (or improper) recoil springs. Springs subject to higher stresses, such as recoil springs, will require more frequent replacement than other less stressed springs. Most quality OEM and replacement recoil springs should be capable of a minimum of 3,000 to 5,000 firing cycles before changing.
On another point in your letter, field stripping is usually defined as the extent of disassembly required to adequately maintain a firearm in the "field." Field stripping allows for cleaning of the bore, and any reciprocating components and their raceways. Detail stripping, (disassembling the firearm down to the last pin, spring, and screw) is usually reserved for more extensive maintenance performed at periodic time intervals, after a certain number of rounds have been fired, or when the gun has been used under extreme conditions.
While good maintenance and proper care of firearms is commendable, detail stripping every 100 rounds could be excessive, especially with revolvers. As the fire- and rotation-control components of revolvers are usually rather closely fitted, frequent disassembly can actually result in more wear and tear than normal firing.
—John W. Treakle
---
This "Questions & Answers" was featured in the October 2005 issue of American Rifleman. At time of publication, "Questions & Answers" was compiled by Staff, Ballistics Editor William C. Davis, Jr., and Contributing Editors: David Andrews, Hugh C. Birnbaum, Bruce N. Canfield, O. Reid Coffield, Charles Q. Cutshaw, Charles M. Fagg, Angus Laidlaw, Evan P. Marshall, Charles E. Petty, Robert B. Pomeranz, O.D., Jon R. Sundra, Jim Supica, A.W.F. Taylerson, John M. Taylor and John W. Treakle.
To subscribe to the magazine, visit the NRA membership page and select American Rifleman as your member magazine.