posted on November 8, 2016
Support NRA American Rifleman
DONATE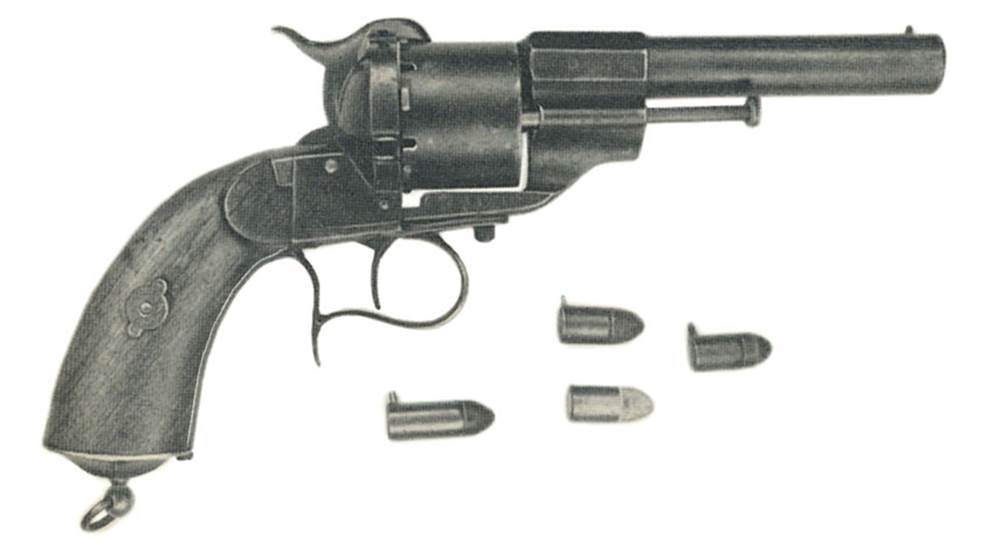 Q: I was given a handgun by my father who received it from a returning soldier roughly 70 years ago. The firing system is unusual, and I believe it is called a "pinfire." Can you give me some information about this system? There isn't much out there regarding this metallic cartridge system.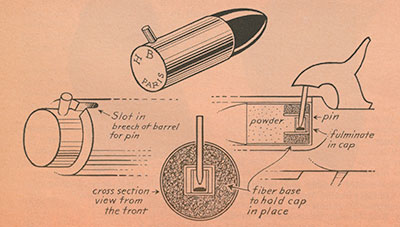 A: The pinfire system was one of the earliest metallic cartridges to be made and was a great improvement over the loose powder, percussion cap and separate ball used earlier. It is called "pinfire" because the charge was fired by the hammer striking a pin in the side of the cartridge that was placed above the percussion material, which would explode and ignite the powder.
The pinfire system was invented by Casimir Lefaucheux around 1830 and then significantly improved by his son, Eugene, in 1854. A great many arms were made using the system, with manufacture occurring in several countries. The manufacturers of these pistols can only rarely be identified with any certainty, and without markings it is impossible to say even the country in which your pistol was made. However, most examples we find today are believed to have been made in Belgium, which had a very large "cottage" gunmaking industry.
The best English-language source on these revolvers is Chris C. Curtis' book, "Systeme Lefaucheux," which is a 2002 version of a work he first published in 1983. Several countries used these pistols for arming their military forces, and even the United States bought over 10,000 pinfire revolvers early in the Civil War.