by
posted on February 15, 2019
Support NRA American Rifleman
DONATE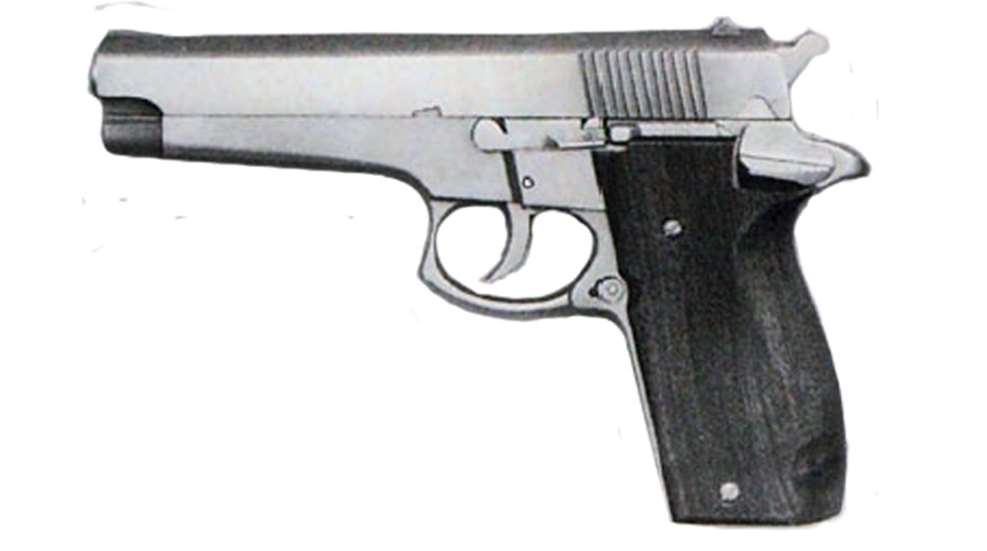 This Q&A first appeared in the January/February 1995 American Rifleman.

Q: A friend showed me a double-action 9xI9 mm pistol he says is called a "Mamba." It looks like a modern, high capacity 9 mm made of stainless steel, but I'd never heard of it. Can you tell me anything about this pistol, in particular how to field-strip it? 
Answer: The Mamba was a South African design introduced to the United States in 1978 by Navy Arms Co. of Ridgefield, New Jersey. Despite a number of promising features that have since come to be expected on 9 mm autoloaders, it never went beyond the prototype stage here in the U.S., and no more than a handful are thought to have been imported or assembled from parts.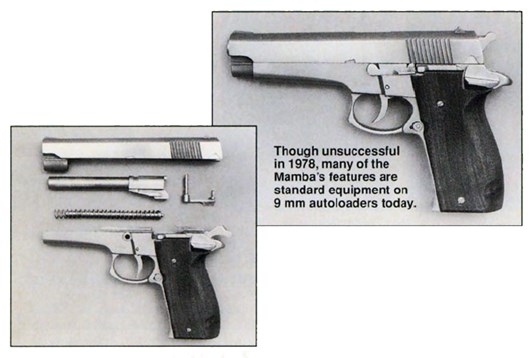 Made of almost all stainless steel investment-cast parts (including the barrel), the Mamba externally resembled the S&W Model 39. The frame, barrel and trigger were also similar to the Smith product. Unlike the Model 39, the barrel had no bushing. Externally, the slide was modeled after that of the Browning Hi Power. The ejector and firing pin assembly closely followed those of the M1911 and the Browning Hi Power. 
The 14-round capacity magazine was removed by depressing the release on the left side of the frame behind the trigger. The ambidextrous safety lever (relatively rare in 1978) was on the rear of the frame, like the M191 l's. The trigger guard's forward edge was dished out for two-handed shooting. The hammer spring was allegedly adjustable, but no means for doing so was supplied in factory literature examined here. 
An adjustable trigger stop, mounted on the frame, was standard equipment, and the stocks were shown in both wood and neoprene in Navy Arms brochures and advertisements. 
According to a manual put out by Sandock-Austral Small Arms, with instructions in both Afrikaans and English, field stripping of the unloaded Mamba begins with retracting the slide fully rearward and driving out the slide stop from right to left. The slide is then free to move forward and off the frame. Release the recoil spring and recoil spring plunger and remove them from the slide. This allows the barrel to lifted rearward and out of the slide. 
Depressing the firing pin with a small punch frees the firing pin retainer to drop out of the rear of the slide, allowing removal of the firing pin assembly. Reassembly is in reverse order.   —M.A.K.