Support NRA American Rifleman
DONATE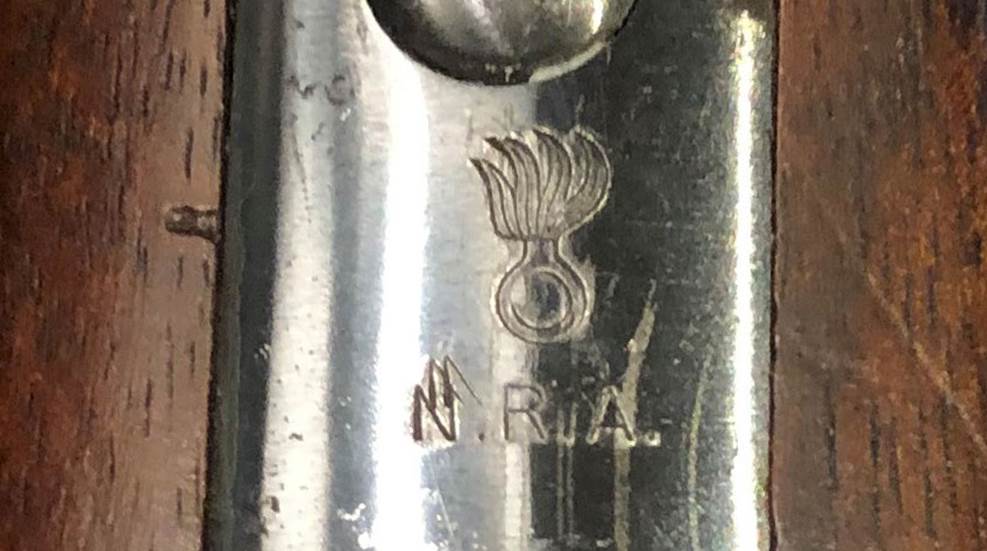 Q: Could American civilians order '03 Springfields from U.S. arsenals or were they for the military only? 
A: Civilians were not able to order Model of 1903 rifles directly from Springfield Armory or Rock Island Arsenal, as both arsenals focused on fully equipping the U.S. military with the new rifle from the outset.

However, from 1910 to 1916, once the armed forces were essentially fully equipped, limited numbers of Model 1903 service rifles were sold to NRA Life members via the National Board for the Promotion of Rifle Practice (NBPRP), forerunner of the Director of Civilian Marksmanship (DCM), which is known as the Civilian Marksmanship Program today.

These were identical to standard military-issue '03s at first, and this caused some issues. Given that the rifles were the same as the military's standard service arm, several situations arose where the rifles sold through the program were later mistaken for stolen government property. This issue was addressed in a January 1915 Ordnance Department memorandum which read:

"On two different occasions Springfield Rifles Model of 1903 have been found in the hands of dealers in second hand rifles who were offering them for sale. Upon investigation, it was found that these rifles were purchased by members of civilian rifle clubs affiliated with the N.R.A. and had become more or less unserviceable for their purpose and had been sold to the dealers for about one half their original cost. There seems to be no way to prevent this practice.

The fact that members of civilian rifle clubs can dispose of ordnance stores in this manner discourages the police authorities in their efforts to assist the State in this regard. It is suggested that some distinguishing mark be placed on rifles sold to members of civilian clubs in order that they may be distinguished when found in the hands of second class dealers there by relieving the police authorities of the necessity of an investigation."

Brig. Gen. William Crozier hit upon a solution in March 1915, and from then on, the only modification found on civilian-sold guns was a hand-stamped "N.R.A." and "Flaming bomb" marking on the front tang of the floorplate assembly. The program was canceled pending America's entry into World War I.
In the 1920s to the mid-1930s, several types of National Match, International Match and Special Target Rifles manufactured at Springfield Armory were sold via the DCM to NRA members who participated in sanctioned matches.

No service rifles were sold during this period, and there were never any direct "orders" for these match and target rifles from Springfield Armory. All sales were through the DCM.

Today, the collector value of NRA-marked M1903 Springfield is the subject of some debate. Some contend that they aren't desirable to military arms collectors, as the guns never entered military service. Some believe that they are an interesting and fairly scarce variant in their own right. Still others view the NRA markings neutrally in regard to value. Such considerations are a matter of personal preference.

However, one fact is certain. NRA-marked M1903s never went through any arsenal rebuild programs like most military service rifles. Because of this, many have survived in their original factory condition. It is probably fair to state that the majority of unaltered M1903 service rifles dating from circa 1913 to 1917 seen today are former NRA-sales rifles.