Support NRA American Rifleman
DONATE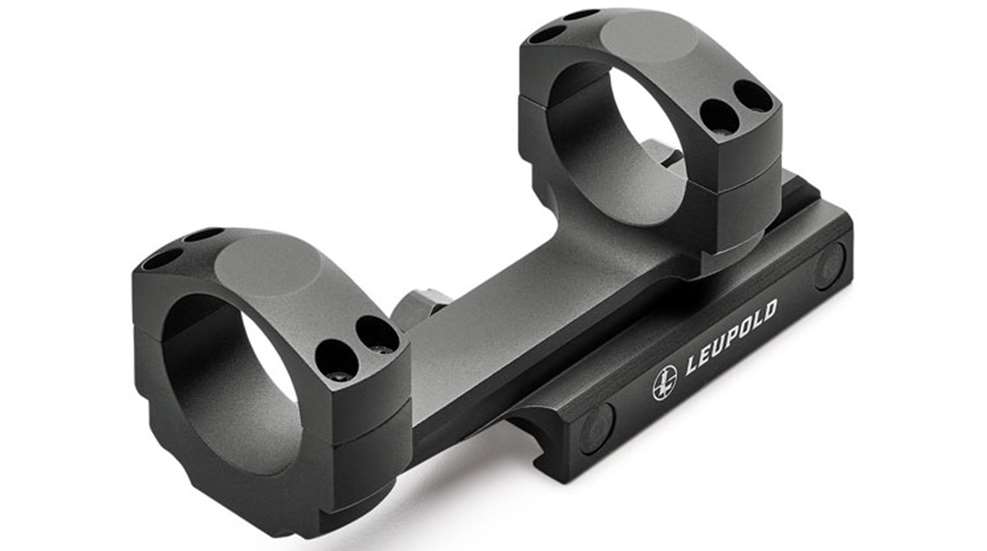 Leupold & Stevens, Inc., has redesigned its Mark 4 Integral Mounting System (IMS) for AR-platform rifles, while expanding its line of rings and bases. The new mount is made with lap-free scope rings that feature four screws with threaded steel inserts for exceptional lockdown on rails.  
Long-range shooters now have the option of the Mark 4 IMS with 20 MOA built in, while hunters and casual shooters can choose a flat base. The new mount also provides a longer cantilever, which makes it easier to mount longer optics on shorter rails.
"Rings and bases are often overlooked, but are critical to getting optimal accuracy out  of your rifle and riflescope," said Tim Lesser, vice president of product development for Leupold & Stevens, Inc. "We develop and test our mounting systems to eliminate guesswork for the hunter and shooter."
In addition to the Mark 4 IMS, Leupold has expanded mount options for some of the newest rifles on the market. Fans of the round-receiver variants of the Savage 10/110 and Weatherby Mark V platforms can select new QRW two-piece bases, which allow for the use of either QRW or PRW rings.
For the new Ruger American Rifle, Leupold now has both Standard (STD) and Dual Dovetail (DD) mounts bases specifically designed for the short-action models. Additionally, Dual Dovetail and Quick Release (QR) bases are now fitted for the Browning AB3 rifle.
For more information visit leupold.com.