by
posted on September 18, 2020
Support NRA American Rifleman
DONATE
Watch our range video above to see this personal-defense ammunition in action.
---
We all know how important it is to invest in a quality self-defense gun, but it's also important to invest in quality personal-defense ammunition, too. There are many companies producing high-quality self-defense ammunition today, but two industry giants are producing some of the best defensive loads on the market:
Federal Premium
and
Speer Ammo
.
Both companies offer several cartridge options at different price points that match up with the budget ranges of today's armed citizens. While each of these bullets is constructed differently, they're all designed to accomplish the same goal: stopping a threat.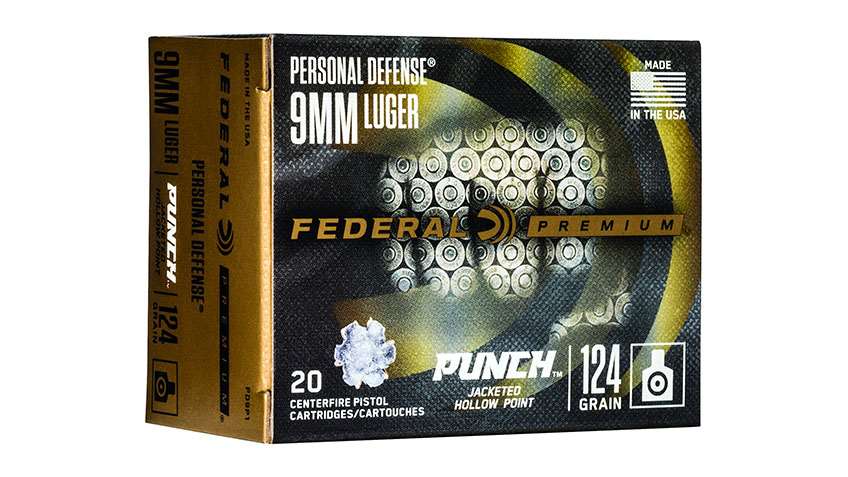 Federal Premium Personal Defense Punch

One of the newest loads in Federal's lineup is its Personal Defense Punch, and Federal developed this as a lower-cost alternative to some of its premium defensive options. Many of the company's self-defense rounds were initially designed for law-enforcement use, and consumers might feel they don't need all of the extra features built into these premium lines, like the ability to punch through automobile glass or other barriers and still meet FBI ballistic requirements.

What you get in Personal Defense Punch is ammunition loaded with many of the same elements found in Federal's premium lineup, such as a nickel-plated brass case, high-performance primer and optimized propellant blend, as well as a bullet that's designed to stop an attack, but it's half the cost of other options in the Federal lineup.

We often talk about how important it is to shoot the load you carry, both to ensure it'll run reliably in your gun as well as to familiarize yourself with its performance. Punch makes that easier to do without breaking the bank.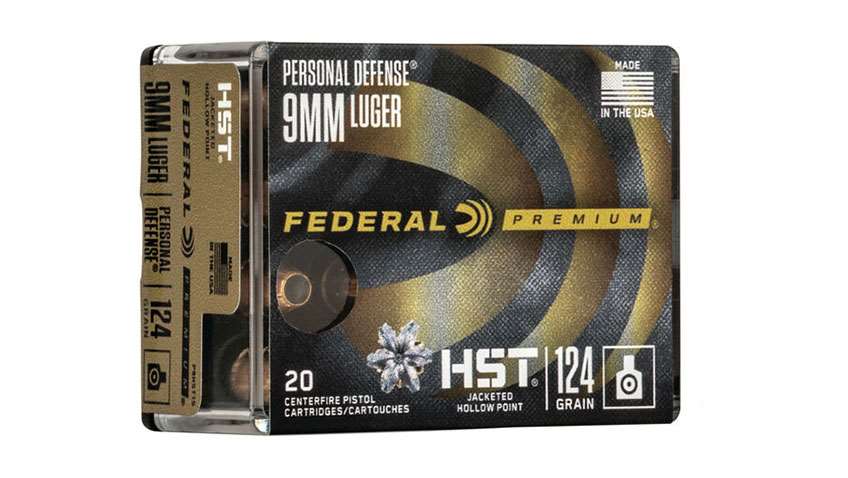 Federal Premium HST

This round is one of the company's rounds that was initially designed for law-enforcement use, so it's intended to meet FBI protocol requirements. This generally means that the hollow-point round is designed to both expand and achieve about 15" of penetration into a ballistic medium, even after passing through barriers like heavy clothing or automobile glass.

In the original HST law-enforcement load, the nickel-plated brass case is loaded with powder that's optimized for the best performance in duty-size guns, so that generally means pistols with barrel lengths in the 4" to 5" range. Since Federal rolled out the line to the personal-defense market, they've added an HST Micro load with clean-burning, low-flash propellant for the smaller guns more commonly carried for self-defense.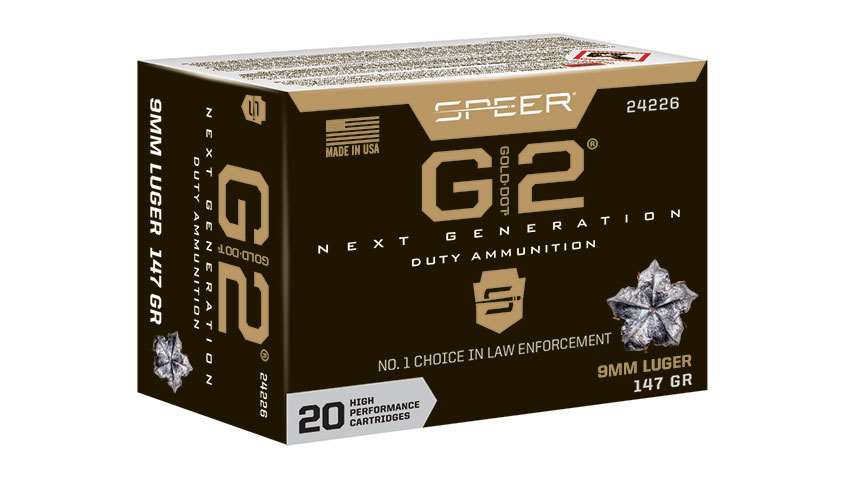 Speer Gold Dot G2

The famous Speer Gold Dot has been a popular law-enforcement round for years, and Speer continues to enhance its flagship cartridge with the latest technology. One of the problems faced by designers of defensive bullets is making sure that the round expands as designed. That can be difficult to guarantee when it's possible for hollow-point rounds to get clogged with debris, so Speer ballistic engineers came up with a great solution.

The enhanced Gold Dot G2 projectile has a hollow-point cavity filled with a clear elastomer. Since the cavity is already filled with a known material, the reliability and consistency of its expansion upon impact has been greatly improved. As the round impacts a ballistic medium, the elastomer is forced back into fissures inside the bullet.

This starts the expansion process and prevents any foreign material from disrupting the bullet's performance. Just like Federal's HST, this round was initially designed to meet FBI protocol requirements for law-enforcement use and is available in a "Carry Gun" load for those using short-barreled pistols.
There are multiple caliber options and bullet weights in each of these lines available for your concealed-carry gun of choice. While each load is a little different in its construction, there's no bad option in the lineup, because they're all designed to stop a threat.