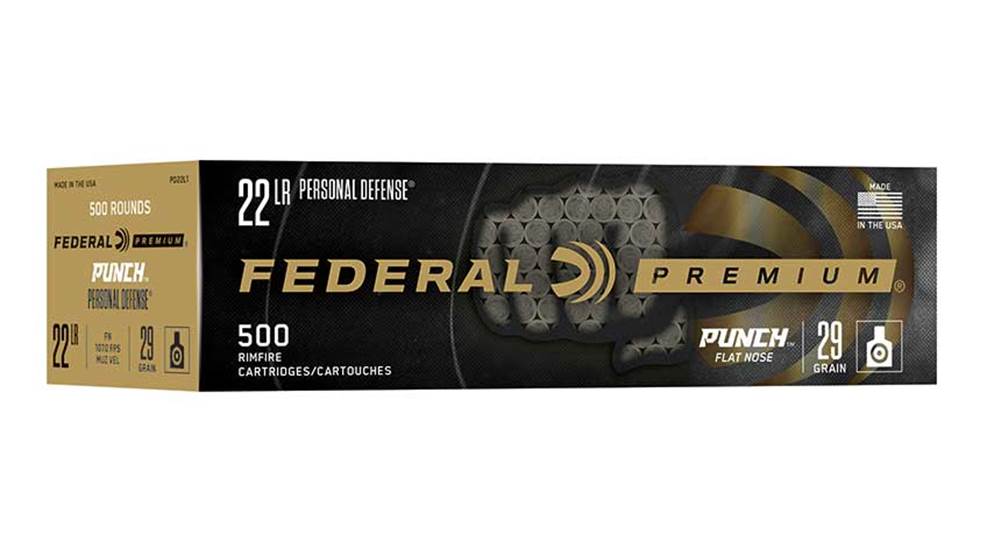 Federal Premium introduced a first in its lineup. The Punch brand of defensive ammunition now has a dedicated option for .22 Long Rifle firearms.

To examine what modern personal-defense ammunition looks like, we took a look at three options available from Federal Premium and Speer Ammo.

Guns designed for concealed carry deserve dedicated ammunition, and Federal Premium delivers its Punch line to accommodate.

The 300 BLK offers shooters a cartridge that packs in a relatively heavy .30-cal. projectile into a cartridge that is sized to fit into a 5.56 mm-sized AR-pattern rifle (or similarly sized firearm).