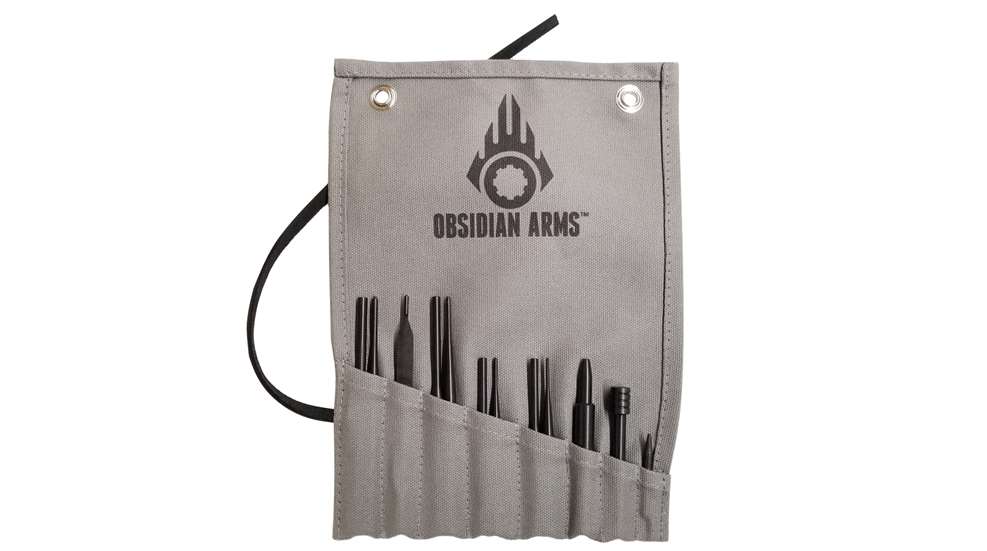 Designed with input from professional armorers and made in the United States, Obsidian Arms' 12-piece punch set for AR-style rifles and pistols is also accompanied by a lifetime warranty.
Its conventional and specialty pin punches are made of 4140 alloy steel that is heat-treated for proper hardness, and a special nitrocarburizing treatment increases their durability and prevents rust.
The set comes in a quality canvas roll-up pouch and includes: roll pin and roll pin starter punches in 1/16", 1/8", 5/64" and 3/32" diameters; a 3/32" bolt-catch removal punch; a Delrin punch for starting trigger and hammer pins and for pushing out takedown and pivot pins; a small drift pin for positioning the trigger and hammer in a lower receiver; and a pivot pin detent tool.
Suggested retail price for the AR-15 Armorer's Punch Set is $65. For more information, visit obsidianarms.com.