Support NRA American Rifleman
DONATE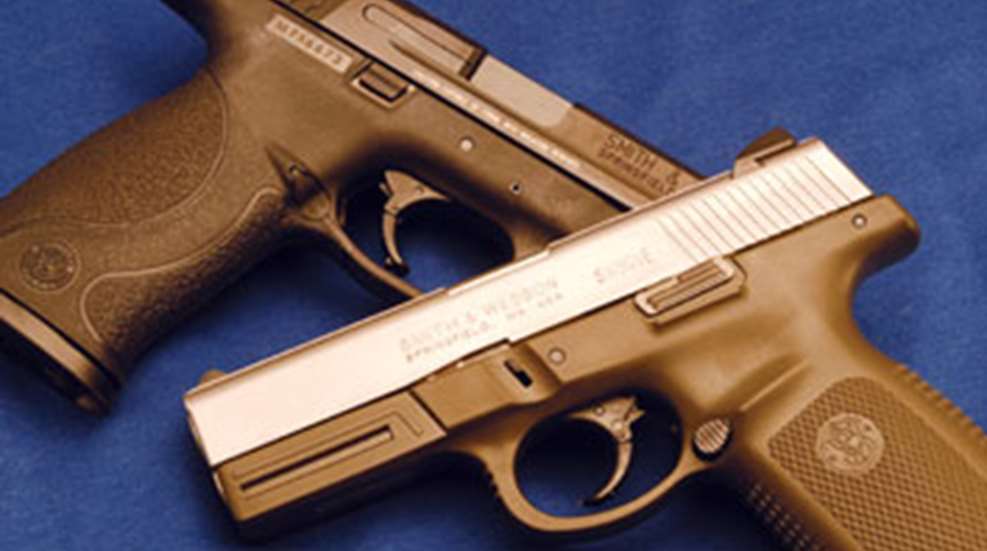 Marketing executives at our major gun companies are aware that they need to offer their customers many choices in every gun style. That's true not only for optional features such as sights, grips and lasers, but also for pricing . The overwhelmingly most popular type of handgun today is the high capacity, DAO auto in 9 mm or .40 S&W, usually with a receiver made of molded polymer. This style of gun is available at a wide array of prices. Current industry jargon for the suggested retail price is the "price point." The point I am making is simply that big makers would like to have a gun of this type available at several different price points—literally several different guns. Obviously, this is done to attract as big a percentage of the potential buyers as possible.
With the advent of their new line of SD pistols (introduced at the 2010 NRA Annual Meetings in Charlotte), Smith & Wesson now offers a wider array of 9 mm pistols that fill the bill more than ever before. They would not do this if there was not a demand. Thus we see the legendary New England gunmaker offering no less than four price levels of high-capacity, polymer-frame DAO 9 mm pistols. Because of the clever engineering that went into the development of the .40 S&W cartridge, these guns will all accept the .40 S&W cartridge with suitable changes to key dimensions in the gun. Begin with the Sigma series pistol, originally built to contend with the Glock. A simple and uncomplicated gun, the Sigma has been through lengthy improvement programs to fix little glitches that cropped up following the pistol's introduction in 1994. It's still available and the $482 that it costs gets the buyer a pretty sound—if admittedly plain—little pistol. However, for another $48, you can get into the new gun. It's called the SD9 (or SD40) for its intended use as a self-defense tool. I haven't had the chance to wring one out, but handling samples at the Annual Meetings in Charlotte looked and felt pretty good. Here is a marketing effort to build a gun that has all of the bare-bones necessities of a defensive pistol, but without frills. At $530, it is a great choice in a pistol.
When S&W sends their sales people out to do battle in the sales wars, a goodly number of those guys head for police departments. It makes a lot of sense to conduct a sales transaction that involves a truckload of guns rather than just one or two. Specifically developed for service use by soldiers and cops, the M&P series of guns have many advanced features that suit them for the job, including an exceptional system of interchangeable grip inserts. The M&Ps come in endless variations of size, capacity, sights and even colors. They are also available in .357 Sig and .45 ACP. They run $189 more than the less costly SD9s, beginning at $719. The M&P pistols are the flagship of the S&W semi-auto line. However, they are not the most expensive. That distinction falls to the Walther-developed P99, made partially in Germany, then finished and marketed in America by S&W. It's called a "strategic alliance" and benefits both makers. The gun is an advanced and sophisticated gun with a complex operating system and a lot of value for the money. P99s were once known as SW99s and currently sell for $825, which is $106 more than the M&P series. If there is something to be learned from all this, it should be that the service pistol market is alive and thriving—and is densely populated.