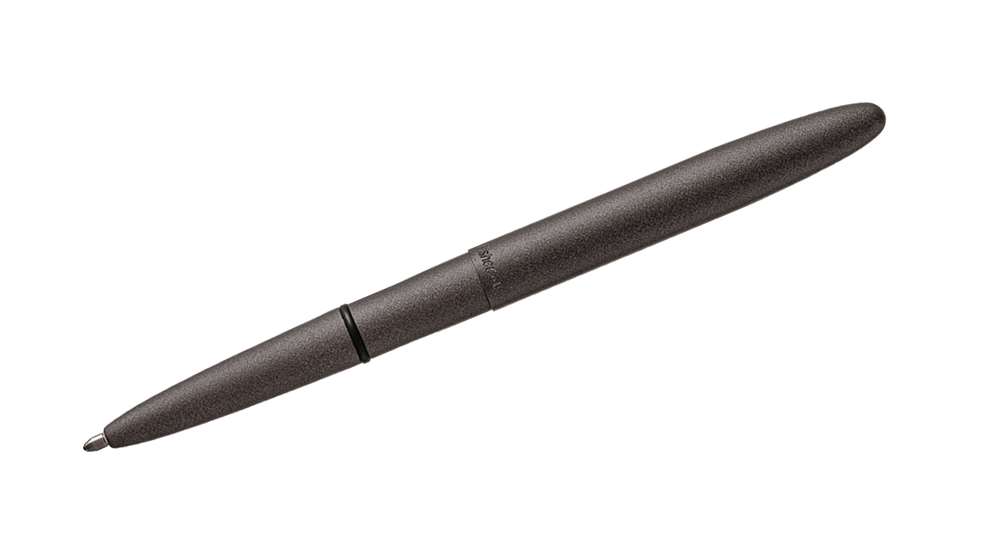 Fisher Space Pen, manufacturer of the original zero-G astronaut pen, is now offering its 400-series Bullet Pen in a number of Cerakote exterior finishes that make it an even more rugged and scratch-resistant EDC choice.
The Cerakote Bullet Pen features a sealed and pressurized ink cartridge that ensures it will reliably function at any angle, at temperatures ranging from -30° F to 250° F and even while underwater. Its 3.75" length when stowed allows it to slip unobtrusively within a pants pocket, and its rigidity allows it to serve as an improvised self-defense tool in a pinch.
Color options include Black, Tungsten (shown) and Black Cherry. MSRP is $36. For more information, visit spacepen.com.