by
posted on November 1, 2021
Support NRA American Rifleman
DONATE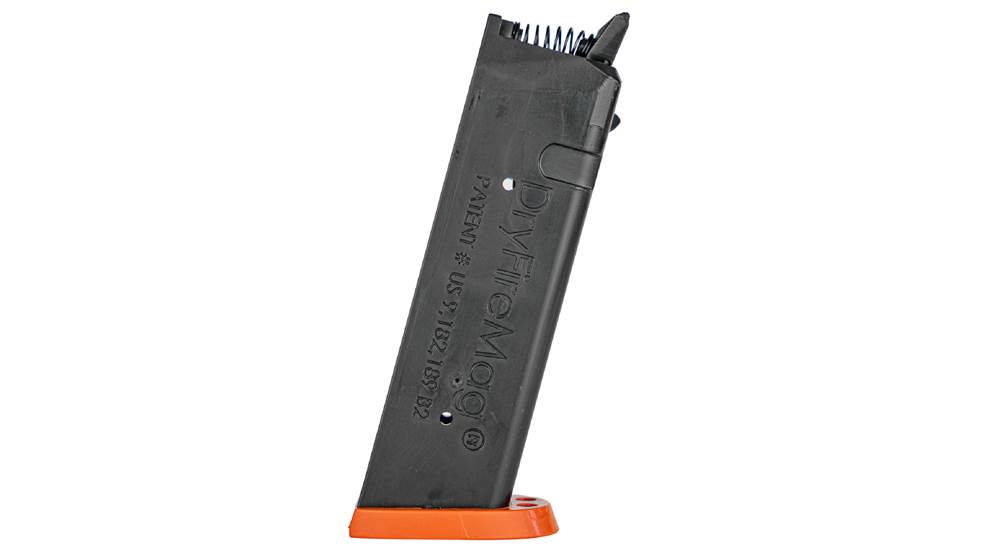 To effectively build muscle memory, improve trigger control and work on sight picture maintenance, today's firearm trainers prescribe daily dry-fire routines. With the help of products such as DryFireMag shooters can make the most out of hard-earned time and money .
Dry-fire training with striker-fired handguns has always been inhibited by the need for users to manually cycle the slide in order to reset the striker. DryFireMag's training magazine eliminates that nuisance, thanks to the spring-loaded trigger mechanism contained within its magazine.
The design is unique and effective—with an inserted DryFireMag, a host gun's trigger bar works against the resistance of the mechanism, which is designed to simulate the trigger pressure necessary to fire the gun. The DryFireMag will automatically reset after every shot, allowing dry-fire training for short-reset points and follow-up shots without the need for manual slide manipulation.
DryFireMag for full, and safe firearm manipulation anywhere, saving precious rounds and range fees. Though DryFireMag is not designed to help with recoil control, the unit retail price is set between $99-109. DryFireMags are available for popular Glock, SIG Sauer, Smith & Wesson and Springfield Armory pistols, such as the G17, P320, M&P series and XDs, respectively.
To learn more, please visit dryfiremag.com.