by
posted on August 12, 2021
Support NRA American Rifleman
DONATE
In the quarter-century since it was formed, the Contemporary Longrifle Association (CLA) garnered more than 2,000 members unified primarily by their interest in preserving the skills of 18th and early 19th century American gunmakers. In its own words, the organization is "keeping the longrifle culture alive." If you have an interest in shootable, historically accurate, flintlock firearms, the CLA annual meeting and show held in Lexington, Ky., every August is the place to be.
Once you attend, be warned, there's probably no going back to mass-produced, reproduction muzzleloaders. In truth, the CLA is actually much more than just flintlocks. Among its members are practitioners of all the nearly lost artisanal skill sets early Americans relied upon before the Industrial Revolution made manufactured goods plentiful and cheap. At the CLA, everything is made by hand like it was more than two centuries ago. Therefore, no two pieces are the same. Some artists even work with vintage tools and materials. You'll find hand-forged knives, tomahawks, shooting bags, powder horns, clothing, jewelry and fine art, too. All of it is authentic in construction and style.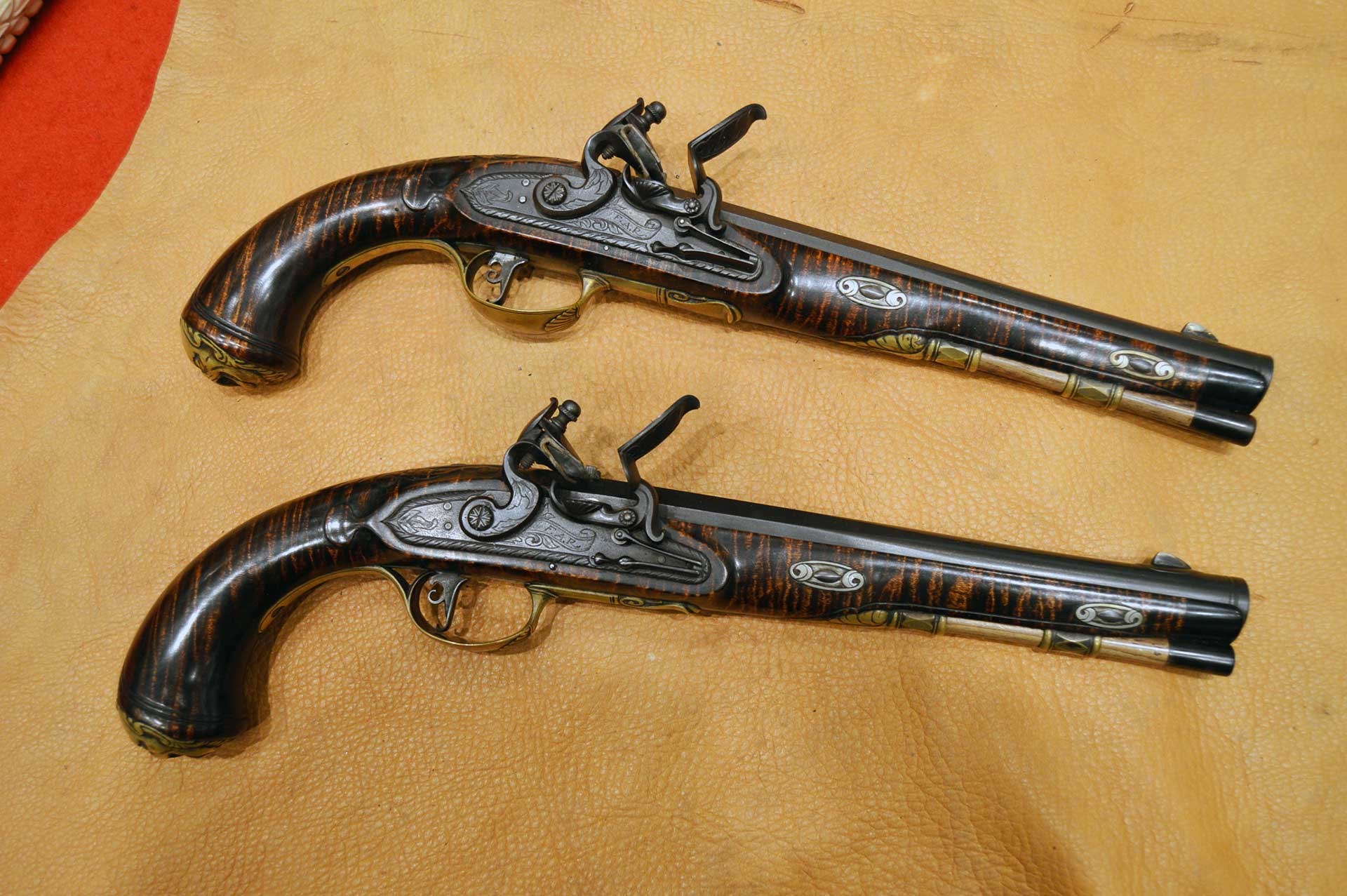 Many CLA members are respected masters in their fields, knowledgeable and highly skilled in the decorative forms and techniques of the periods in which they work. At this show, you'll find expertly executed Golden Age Kentucky longrifles and other arms made at the masterpiece level. You'll find humble, iron hardware, unadorned, "po' boy" rifles, too, and everything in between. In fact, there are more American flintlocks here than you have ever seen in one place.  Virtually every type is represented; slender longrifles, short Jagers, fowlers longer than a man is tall, and pistols of every size and style. The quality of workmanship is every bit as good, if not better, than those made by the best craftsman when American was the New World. This show is a vehicle for more than 300 contemporary artisans to show and sell their work.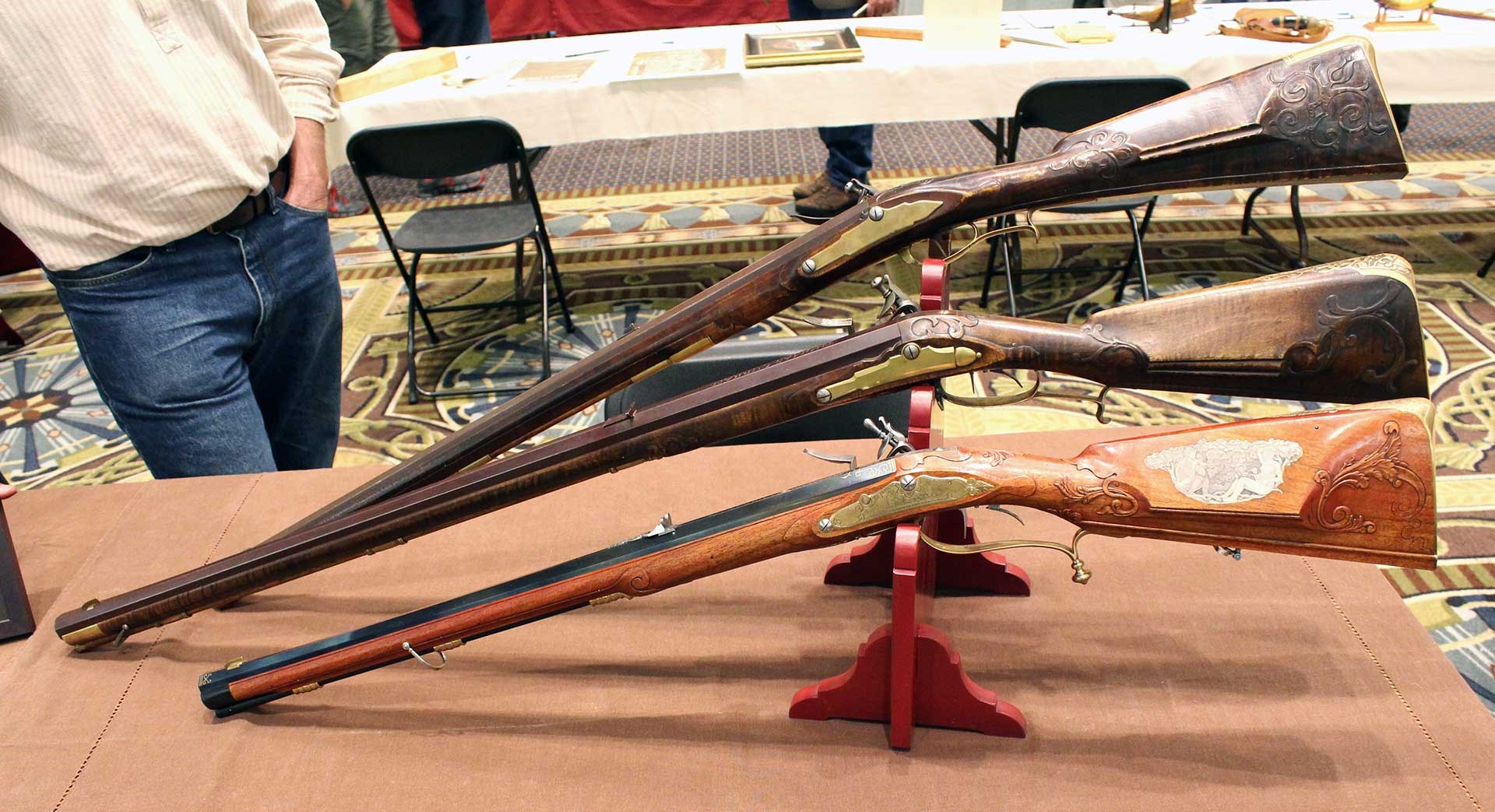 Spread across 30,000 square feet of exhibit space in the brand-new Lexington Convention Center on 400 West Vine Street, the show opens at 8 a.m. on Friday, Aug. 13, and is over by 5:00 p.m. on Saturday, Aug. 14. You must be a CLA member to visit the show, but first-time visitors are allowed a $20 discounted introductory membership at the door that gets the whole family in. Despite the highly artistic and finely finished examples showcased in magazines and museums, don't think that these guns are available only to the rich and famous. On the contrary, a lot of pieces are surprisingly affordable, and you won't find a better place to shop for the parts to build your own authentic and unique muzzleloader.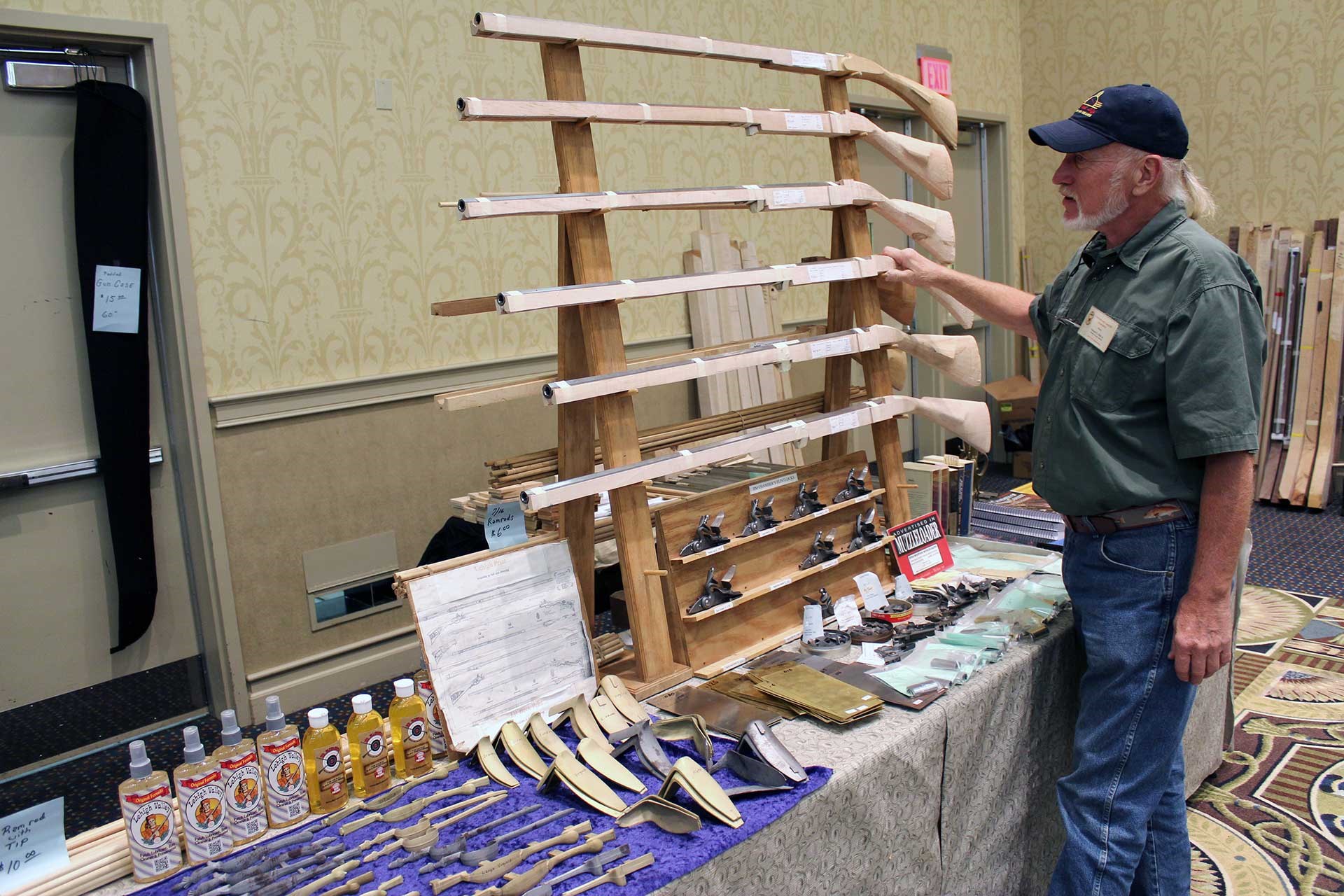 Though not every exhibitor at the show is a full-time working artist, they are all contributors to the artistic community in one form or another. Meeting and talking with the artists at the show, you'll quickly sense the fraternity they share. They'll encourage you to get involved in the longrifle culture in whatever capacity suits your interests. There are all manner of parts, materials, books and videos for sale, as well as friendly people to help you learn how to make it yourself. Whether you want to learn to make longrifles, engrave powder horns or forge knives, you can find a mentor in the CLA. Some of the gunmakers have even created their own historically accurate, semi-custom kits to help new builders get started and other exhibitors offer build services for those who would rather shoot than inlet a barrel channel.
Up to 25-percent of a table can be antiques, too, but you'll be hard-pressed to tell the contemporary work from the genuine antiques. Sometimes artists apply artificial aging to their work that imparts a convincing look of authenticity. These techniques were developed to repair original pieces with authentic-looking reproduction parts. Can you tell a real antique from an aged contemporary one? Chances are, unless your range buddies are CLA members, they won't know the Kentucky longrifle you're shooting was made in the Information Age.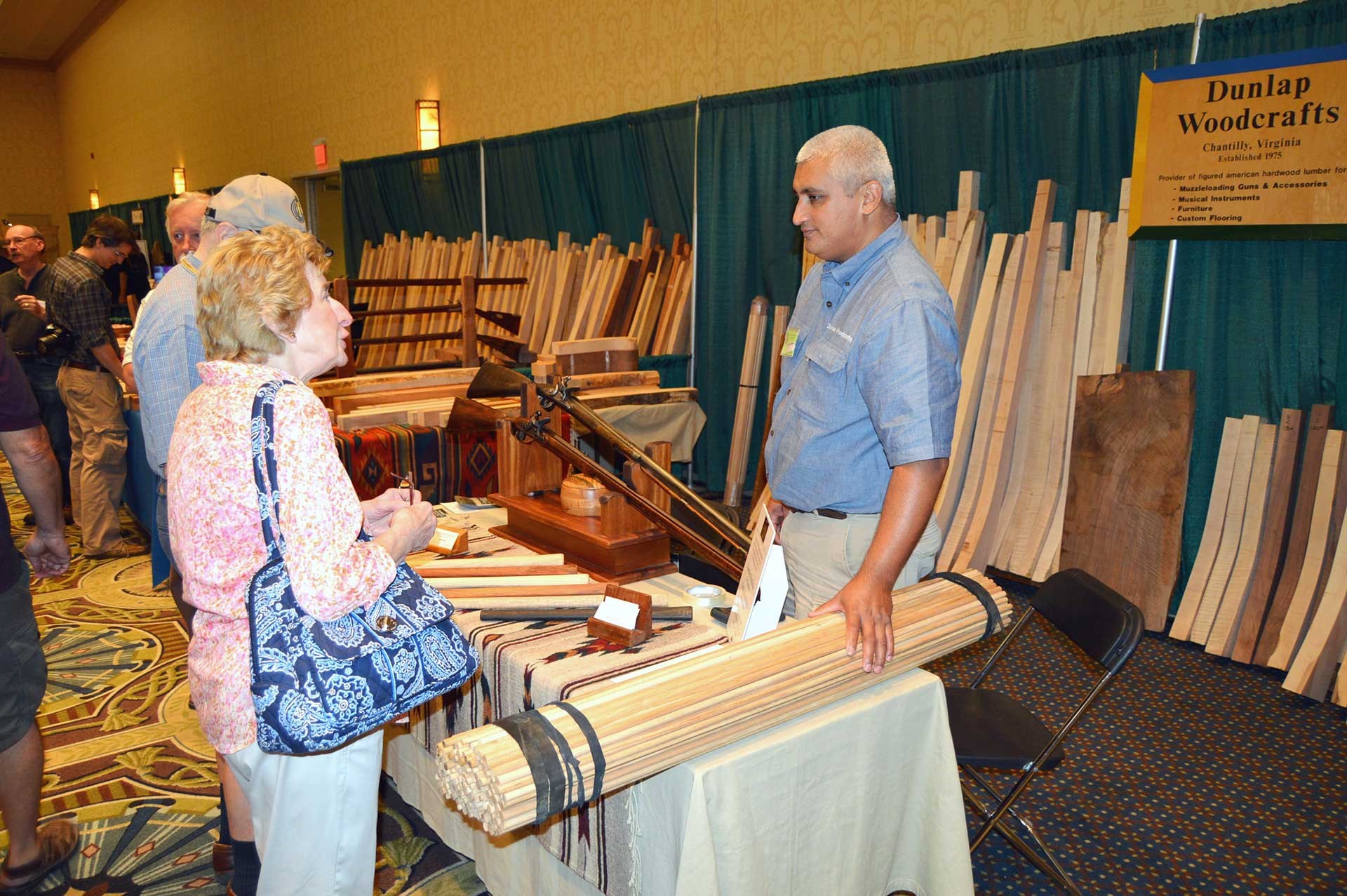 While the show is an opportunity to buy, socialize and learn about the scope of what's out there in truly authentic muzzleloading, there's much more to the CLA. On the CLA website, you'll find notifications for the smaller regional shows throughout the year, an extensive online marketplace where member artists sell their work, profiles of some of the leading CLA artists and information on CLA workshops and seminars. There are around 10 serious CLA instructional seminars a year on gun building, engraving, carving, knife forging and various other 18th-century artisan skills. These usually last several days to a week and allow students to work directly under the guidance of master craftsman. The focus of these seminars is not specifically to complete a given project but to teach the participants the skills to do it on their own time. These are a great way to start right in these lost arts.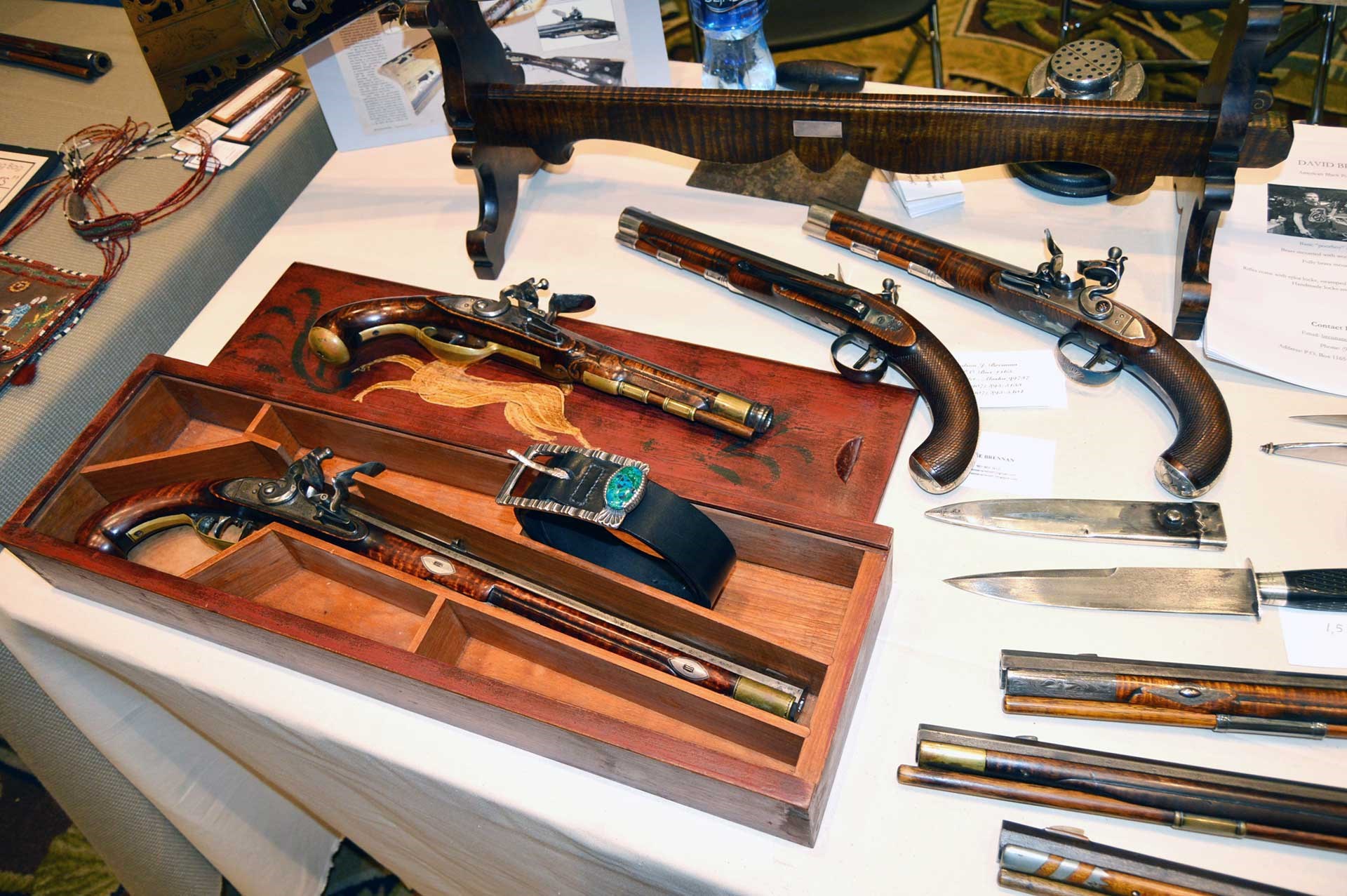 Realizing that a seminar's week-long time commitment prevented many interested people from participating, the CLA recently began an initiative to archive video material gathered from it members to create a Longrifle Culture classroom online.  Now in its early stages, this archive will grow to provide master instruction to future generations of artisans and ensure what has been rediscovered over the last 25 years isn't lost again. Access to the CLA website is free for everyone, but there is real benefit in joining the CLA. Members are invited to participate in the Longrifle Culture community through the CLA Facebook forum.  If you are interested in building historically accurate muzzleloaders, this is where you want to be asking your questions.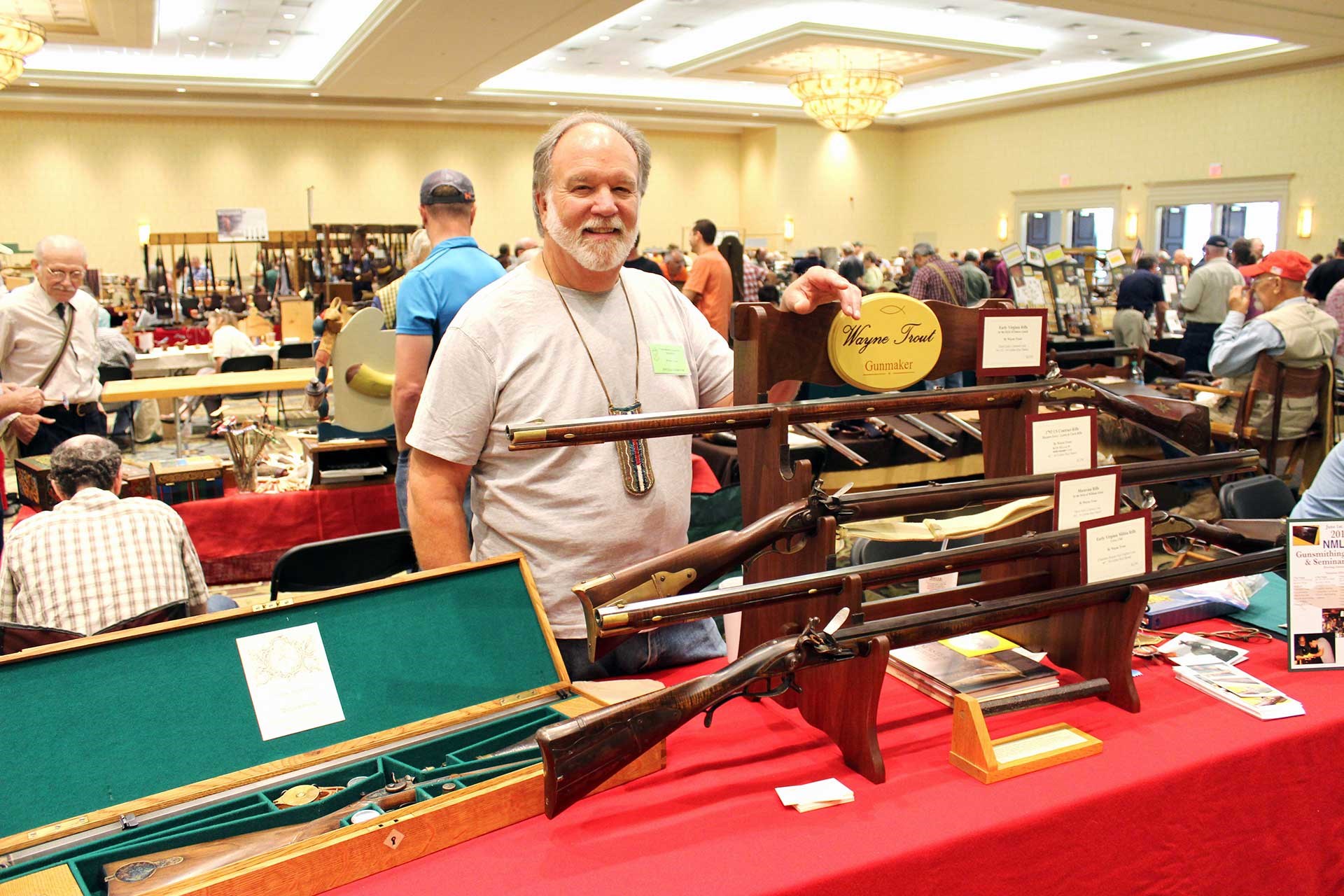 Members also receive the CLA's magazine, American Traditions, and are allowed to set up tables at the CLA's annual and regional shows. They're also given exposure for their work on the CLA website, Instagram and Facebook sites. If you want to support the CLA in a bigger way, the Contemporary Longrifle Foundation is the non-profit 501(c)3 fundraising arm of the CLA. They sponsor fundraising projects and provide individuals the opportunity to make charitable contributions that are tax-deductible and will ultimately benefit the CLA, its artists, and preservation of the longrifle culture.
Every year, the association holds an auction at the annual show of donated member artworks of all types. This year, the CLA is also raffling an incredible $30,000 Golden Age-style flintlock rifle made especially for the 25th anniversary of the CLA by master gunsmith Judson Brennan and his sons. Tickets are available for $10 each through the CLF website and can be purchased at the show up until the drawing. Whether you are a serious student of American flintlocks or just grew up watching Fess Parker portraying Daniel Boone on the family's 10" black-and-white television, the CLA annual show is always a fun and enlightening experience.