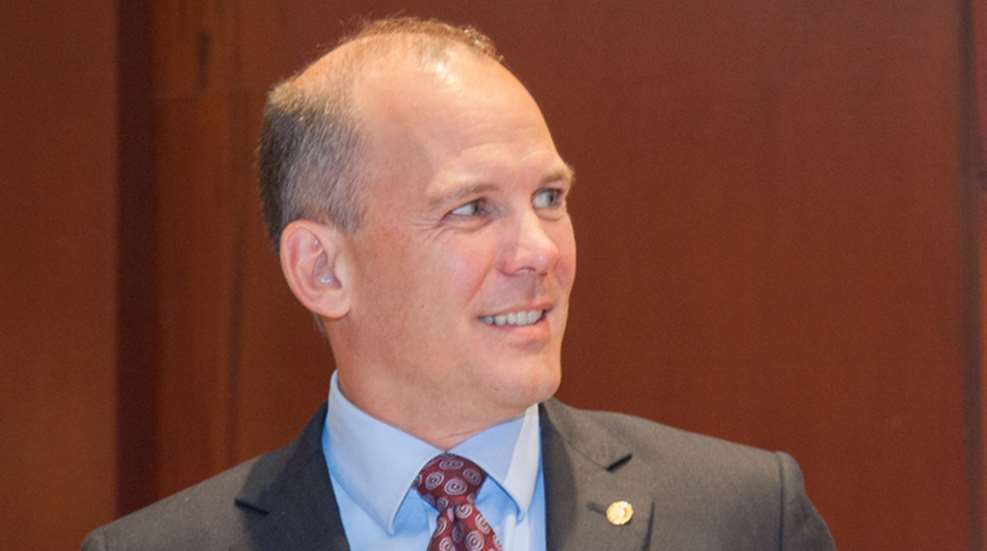 Pete Brownell of Montezuma, Iowa, was elected by the National Rifle Association Board of Directors as President May 1, 2017, following the 146th NRA Annual Meetings and Exhibits in Atlanta.
An NRA Life member since birth, Brownell is the Chief Executive Officer of the legendary family-owned firearm and firearm accessory retailer Brownells. He brings a record of leadership, a passion for our outdoors and shooting sports traditions, and vigor to protect and defend the Second Amendment.
Brownell was elected to the NRA Board of Directors in 2010, and has served as chairman of the Membership Committee, and as a member of the Finance, Law Enforcement Assistance, Publications Policies, and Sport Shooting Committees.
Brownell is also the former chairman of the Board of the National Association of Sporting Goods Wholesalers and a former member of the U.S. Army's Command and General Staff Foundation Board.  Outside the office, he is an accomplished athlete and avid outdoorsman.
"It's an honor and privilege to serve the 5 million members of the National Rifle Association of America. I am humbled to serve alongside Wayne LaPierre—the true heart and soul of this Association and to walk in the footsteps of my predecessors," said Brownell. "I'm a proud NRA member from day one who grew up with a passion for guns, our rich hunting heritage, and a passion to strengthen our Second Amendment."

NASCAR legend Richard Childress of Welcome, N.C., who most recently served as NRA Second Vice President, was elected First Vice President. Childress is Chairman and CEO of Richard Childress Racing, one of NASCAR's most prolific and storied teams. Outside of his lifelong passion for auto racing, Childress is an accomplished conservationist and activist for the protection of our natural resources, having supported groups including the Boone & Crockett Club, Ducks Unlimited, and the Rocky Mountain Elk Foundation.
Carolyn D. Meadows of Marietta, Ga., was elected Second Vice President. An active member of the NRA Board of Directors since 2003, Meadows is a political leader whose effective lobbying of Congress and Georgia legislators has been felt both locally and nationally. A passionate shooter and hunter, Meadows volunteers to provide gun safety courses for children and adults.
For more, visit NRA.org.