by
posted on November 4, 2022
Support NRA American Rifleman
DONATE
The story of Smith & Wesson's X-Frame began in 2002 with company engineer Herb Belin aiming to create a handgun that, in his words, would be "unsurpassed and may be unsurpassable." In 2003, the commercial market received the "most powerful handgun in the world." This was the .500 Smith & Wesson Magnum, and it came with an entirely new frame design that was much larger than its N-Frame predecessors. Smith & Wesson has maintained its supply of double-action X-Frame revolvers since the gun's inception, most coming from its Performance Center until more recently. In 2022, the company announced a new offering in the large-format configuration to include an up-and-coming hunting cartridge—350 Legend. Watch our video above to see the Model 350 in use on the NRA Tech Range.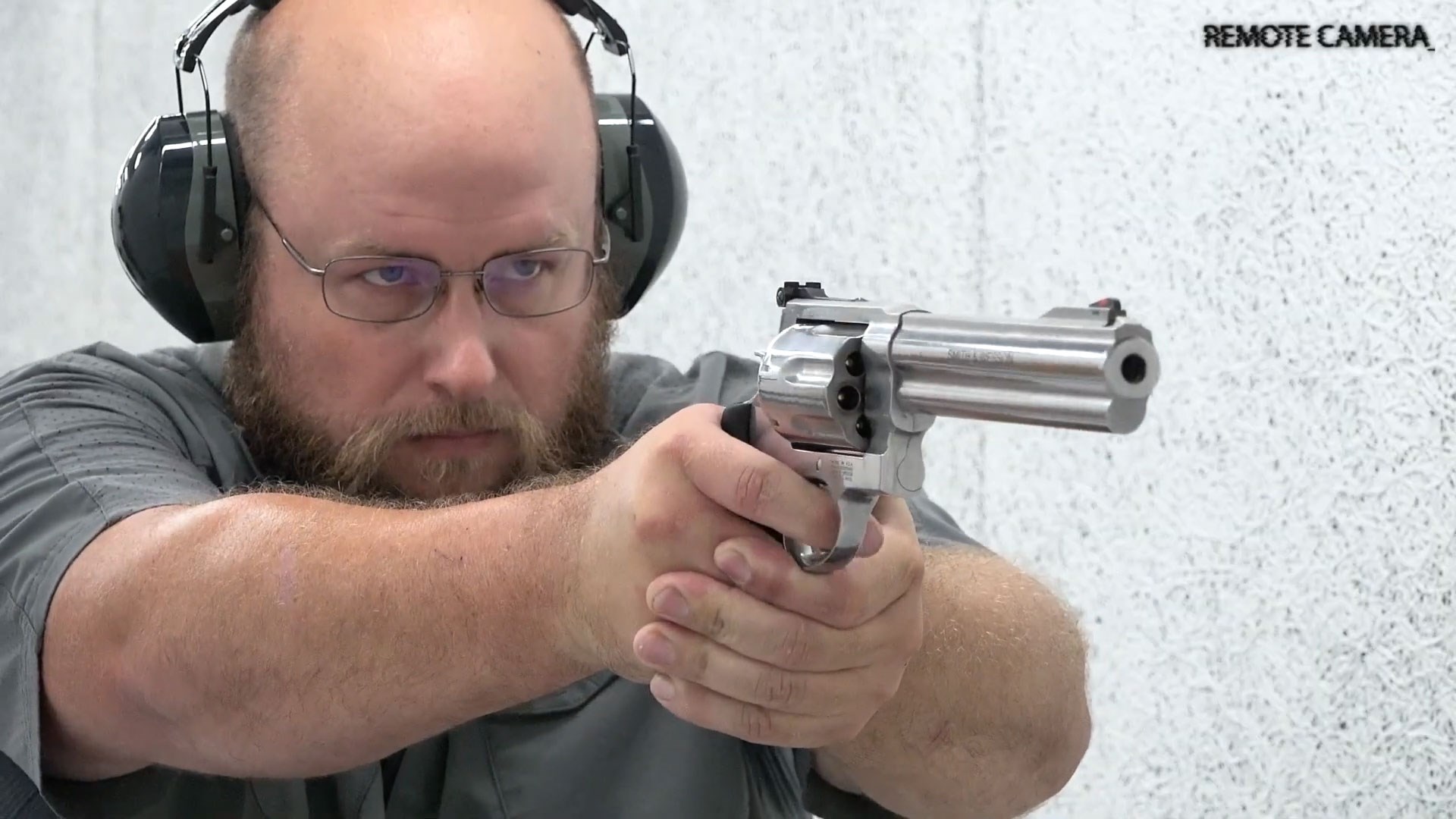 The Model 350 as you see it here is, at its core, an X-Frame wheelgun, though a few differences set it apart from the original X-Frame. Starting with the fluted cylinder, the 350 Legend is 30 percent smaller in diameter than its biggest-bore counterpart, the .500. However, the Model 350 picks up the slack in cartridge capacity. So what you get is a revolver that holds seven rounds onboard versus five. And it is a few ounces lighter than its .50-cal. relative, weighing in at 71.5 ozs., empty.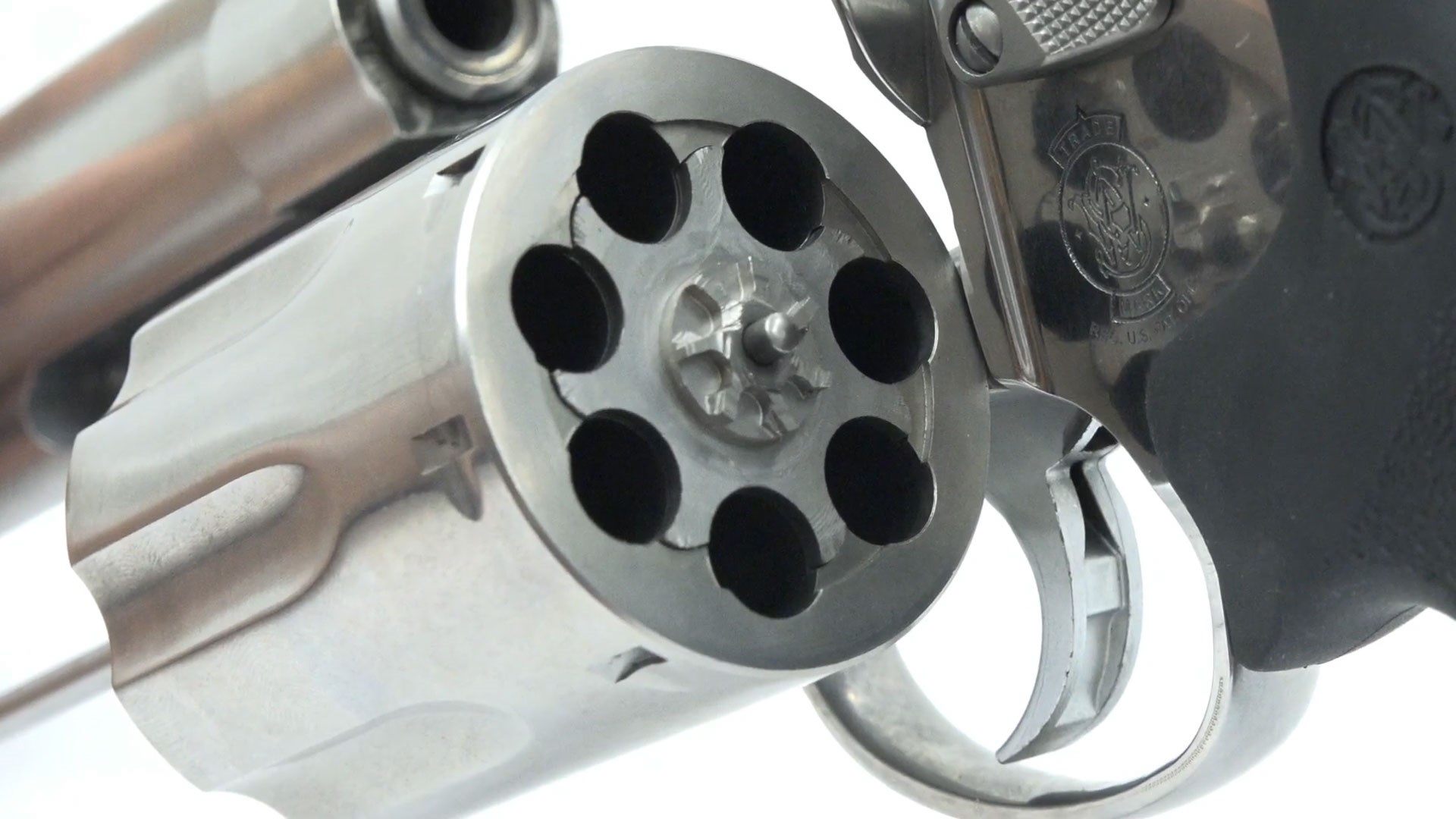 The 350 Legend is known for being the fastest straight-wall cartridge in commercial production to date. And since it was invented for self-loading carbines for use in the deer woods, it is a modern round with a rebated rim and requires a moon clip when loaded in the Model 350. Smith & Wesson provides a set of clips in the box. The overall construction of the Model 350 is stainless steel, and it retains many of the company's X-Frame characteristics—you get that ultra-strong, triple-locking cylinder and robust frame and barrel sleeve. Smith & Wesson added on an adjustable target-style rear sight for pinpoint accuracy and a ramped post front with a red insert that stands out. The sights sit atop a 7.5" barrel with a round-profile and full-length underlug.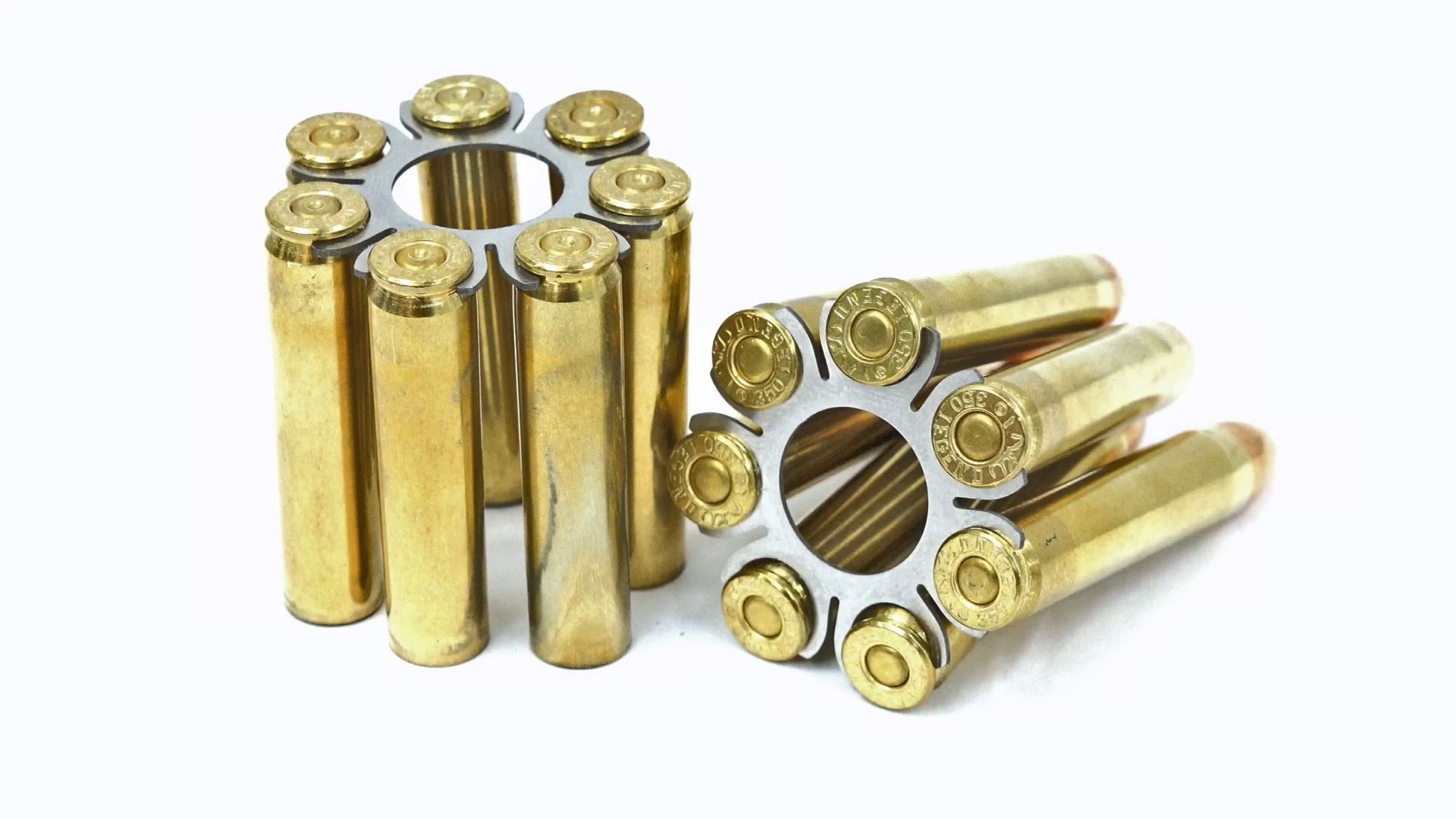 Given the comparatively short length of barrel for a cartridge designed for use out of carbine- or rifle-length barrel configurations, the Model 350 is fairly tame in the hands. This characteristic is partly due to the gas porting at the muzzle, combined with the gun's overall heft and comfortable grips. On the range, our testers enjoyed the new X-Frame experience. Smith & Wesson constructed a gun that is fun to shoot, and despite its rifle-cartridge chambering, recoil was found to be surprisingly controllable. The gun provides a high level of accuracy, too, making it suitable for long-distance work on targets and in the field on medium-size game.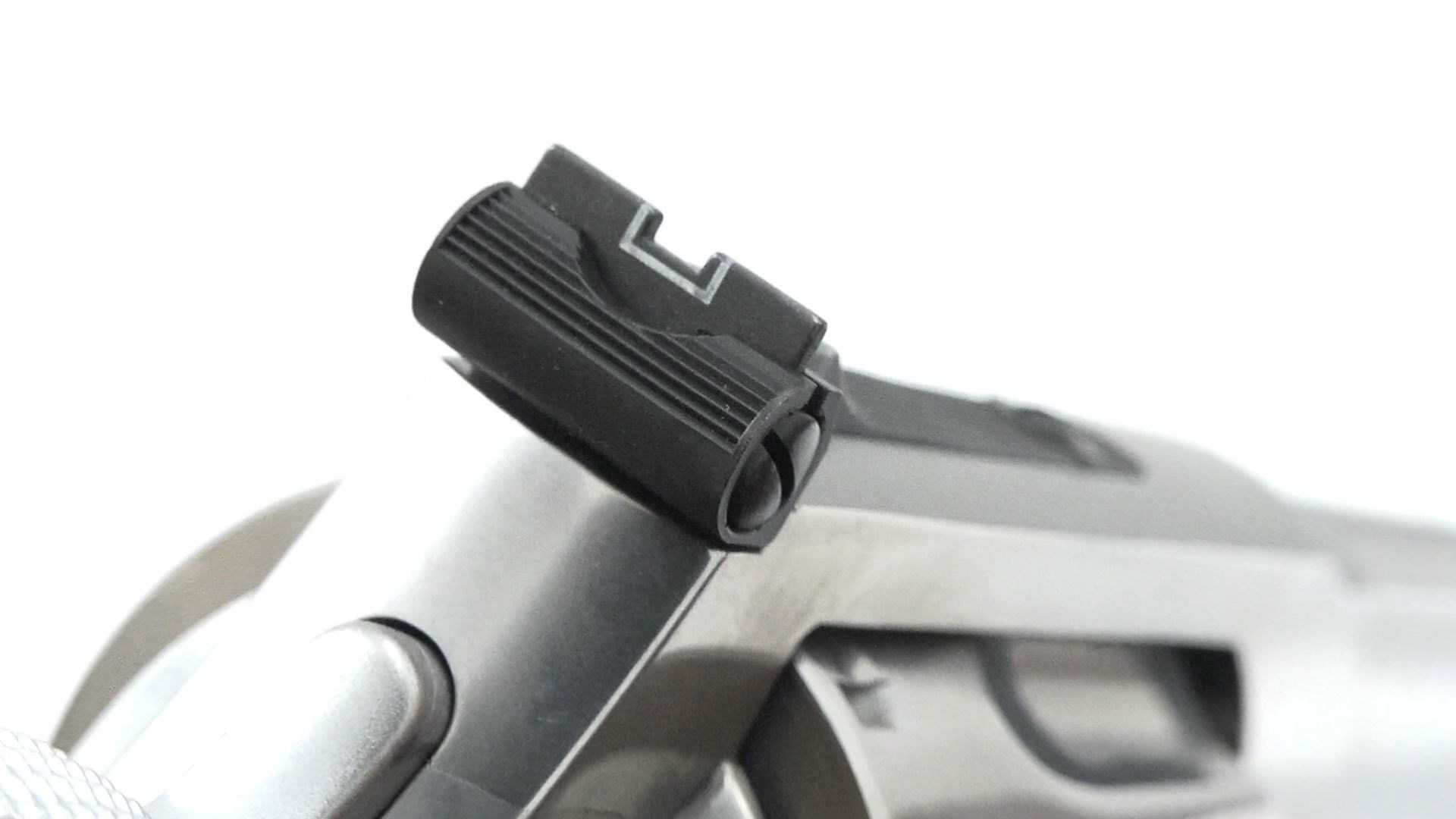 Specifications:
Manufacturer: Smith & Wesson
Action Type: double-action centerfire revolver
Chambering: 350 Legend
Barrel: 7.5" stainless steel
Frame: stainless steel
Cylinder Capacity: seven-round capacity
Sights: red-ramp front; fully adjustable square-notch rear
Overall Length: 13.5"
Width: 1.92"
Weight: 71.5 ozs.
MSRP: $1,599