by
posted on May 13, 2023
Support NRA American Rifleman
DONATE
Despite the popularity of CZ-USA's Scorpion line of large format semi-automatic pistols and pistol-caliber carbines, the company has not chosen to rest on its laurels. Based on the military and law enforcement-issued submachine gun, the Scorpion was first offered in the U.S. in a civilian-legal format in 2015. Last year, the latest version of the Scorpion, labeled the "3+," was introduced in pistol format. For 2023, the Scorpion 3+ will now be available as a carbine.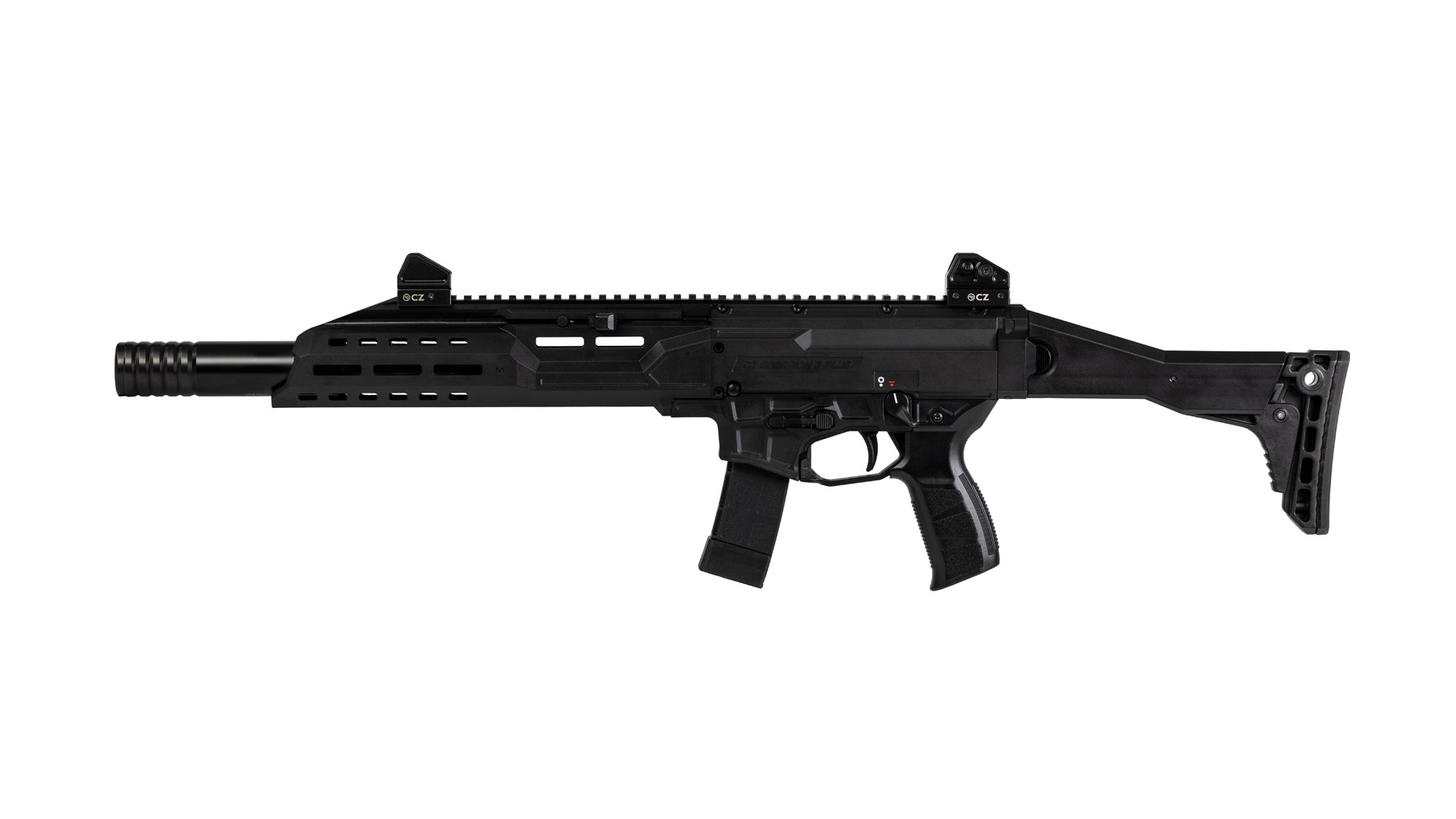 The CZ Scorpion 3+ carbine has all the features of the company's 3+ pistols, with a 16.3" barrel and folding and telescoping stock. Image courtesy of CZ-USA.
The Scorpion 3+ is an "enhanced" version of CZ's third generation EVO 3 iteration of the Scorpion. Changes include a push button magazine release, as opposed to the previous paddle release. This requires a new magazine that is backwards compatible with previous versions of the Scorpion, but 3+ versions must use the new style magazine.
The bolt release has been moved to the front of the trigger guard (the old position of the magazine release) and is present on both sides of the rifle for ambidexterity. The grip and lower receiver have been redesigned to allow for better manipulation of the safety, easier magazine changes and better ergonomics, with the grip still retaining its fore and aft adjustability of previous Scorpions.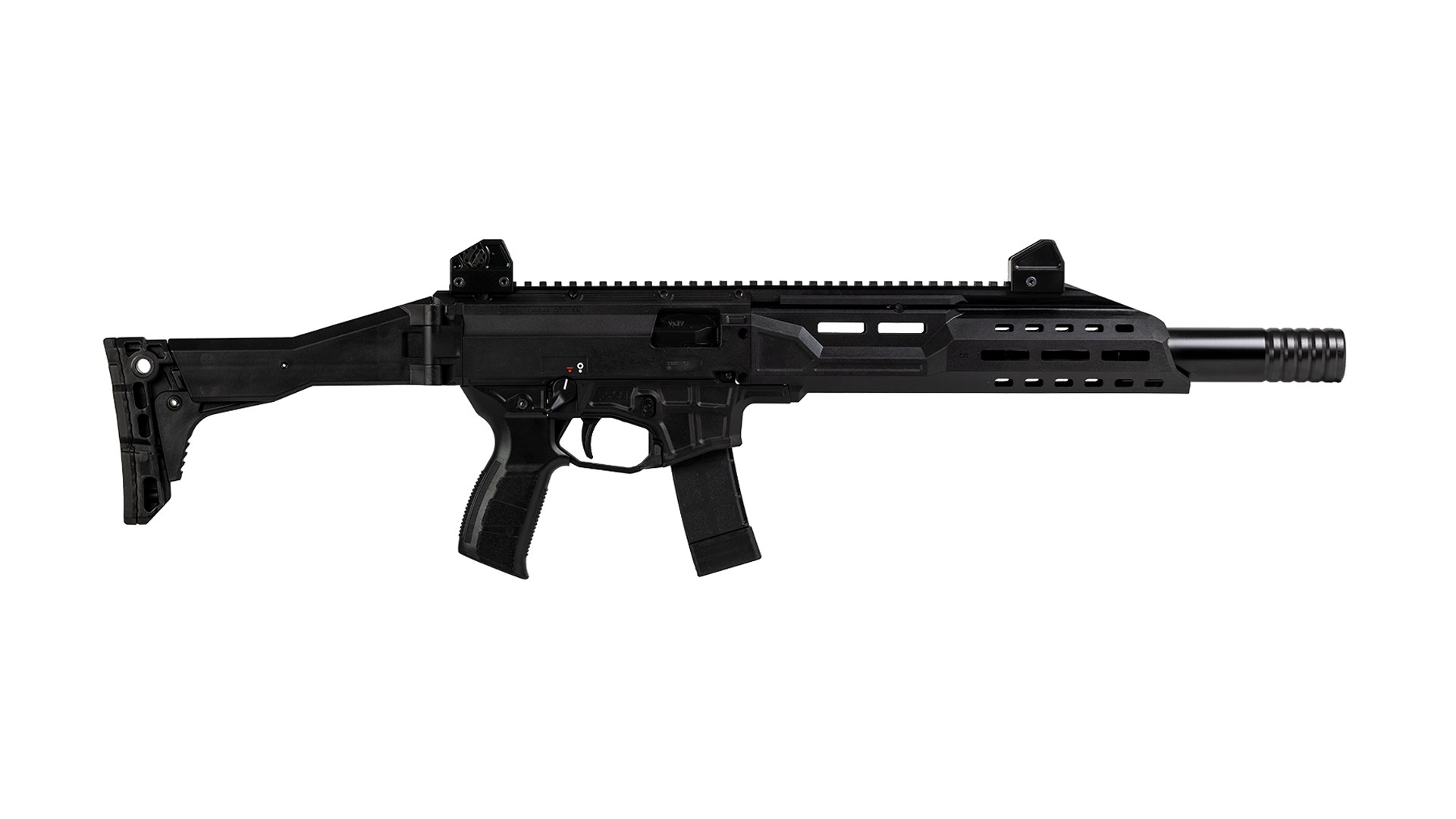 The muzzle of the Scorpion 3+ carbine's barrel is threaded 1/2 x 28 TPI and comes with a faux suppressor mounted. Image courtesy of CZ-USA.
The specifications of the Scorpion 3+ carbine closely follow previous versions. It uses a 16.3" cold-hammer-forged barrel with its muzzle threaded 1/2 x 28 TPI and is supplied with a removable faux suppressor. The rifle's stock can telescope to offer three different lengths-of-pull and folds, making the overall length 32.7" extended or 24.4" collapsed. The handguard has M-Lok slots for attaching accessories. The aperture sighting system has been redesigned to provide a lower 1/3 co-witness with most electronic optics systems. The rifle weighs 6.85 lbs.
With the introduction of the carbine, CZ-USA now offers three versions of the Scorpion 3+, including the 7.8" pistol and the 4.2" Micro pistol. The release of the 3+ carbine marks the discontinuance of the Scorpion EVO 3 S1 rifle. The MSRP for the CZ Scorpion 3+ carbine is $999. For more information, visit cz-usa.com.