by
posted on June 14, 2021
Support NRA American Rifleman
DONATE
Rock Island Armory (RIA) announced the launch of its first striker-fired pistol, the STK100, in 2021, giving consumers a different take on this popular pistol concept. Unlike many competing manufacturers, RIA elected to use aluminum instead of polymer for its grip frame, which provides a different set of performance characteristics than many other options available today.
"We think shooters are going to be excited about the STK100," Armscor President and CEO Martin Tuason said. "It really does give shooters all the advantages of metal for the price of polymer. It's perfect for recreational shooting, self-defense, and even law enforcement, which makes it incredibly versatile."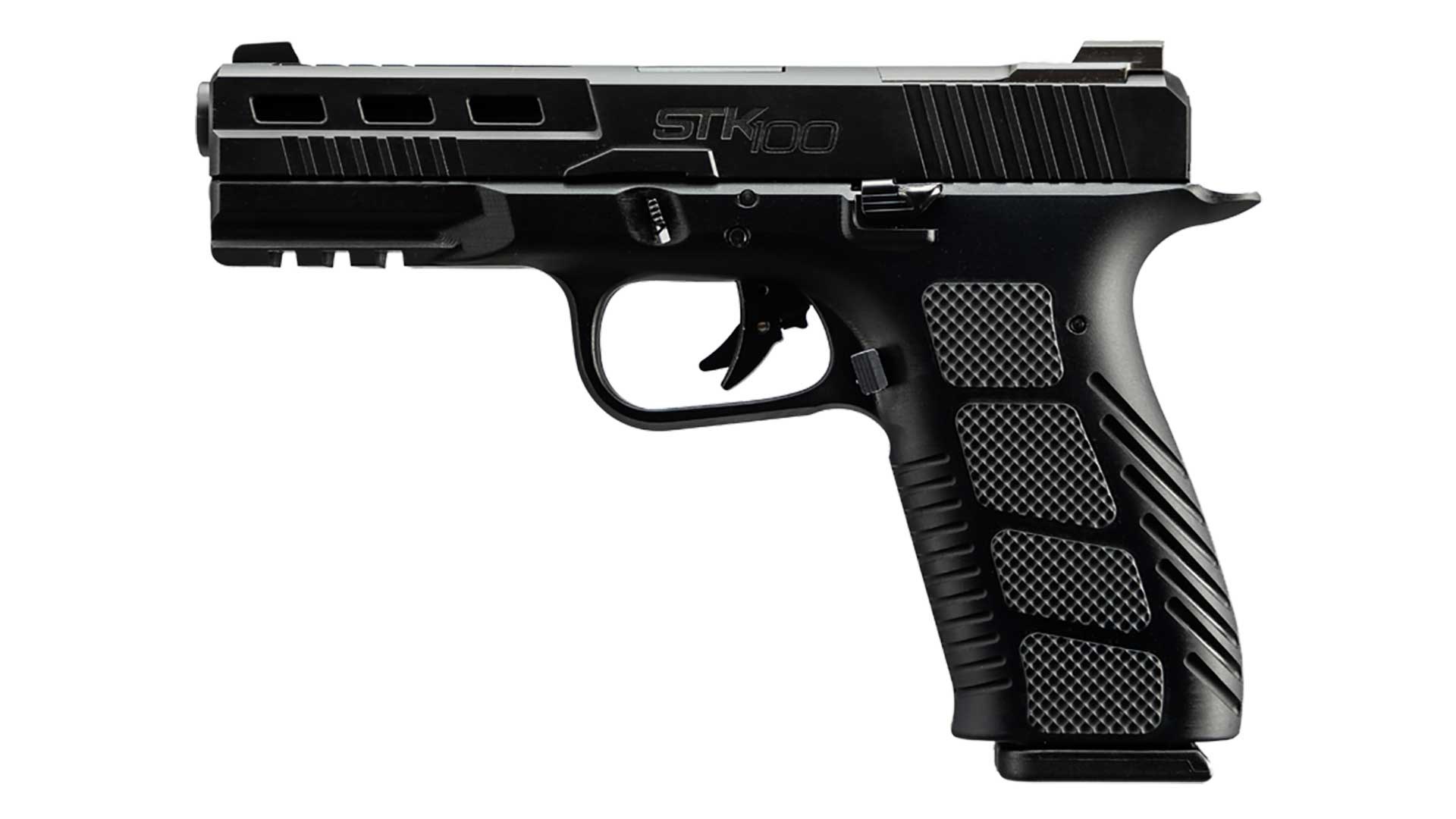 The grip frame is built with ergonomics in mind, with a grip angle mimicking that of a 1911 to provide a natural point of aim. Of course, being made of metal instead of polymer, the STK100 provides an added level of durability that can't be replicated by polymers. Despite the gun's metal construction, RIA saved on weight where it could, resulting in a gun that weighs 28.8 ozs., unloaded, only slightly more than many polymer-frame pistols on the market. The added weight does help shooters in some respects, though, giving them a more stable platform that absorbs recoil impulse. Additionally, the gun won't flex as much as polymer-frame models, which enables a greater degree of accuracy.
At the top end of the RIA STK100, the company also added another concession to a growing segment of the handgun market. The top-rear section of the slide features a milled slot compatible with popular red-dot optics. From the factory, the gun ships with a cover plate featuring an integrated rear sight, which prevents co-witnessing a red-dot optic with on-board sights. The slide also features generous serrations at the front and rear for easy manipulation, and lightening cuts on the top and sides of the slide reduce weight and speed up cycling for greater reliability and faster locktime.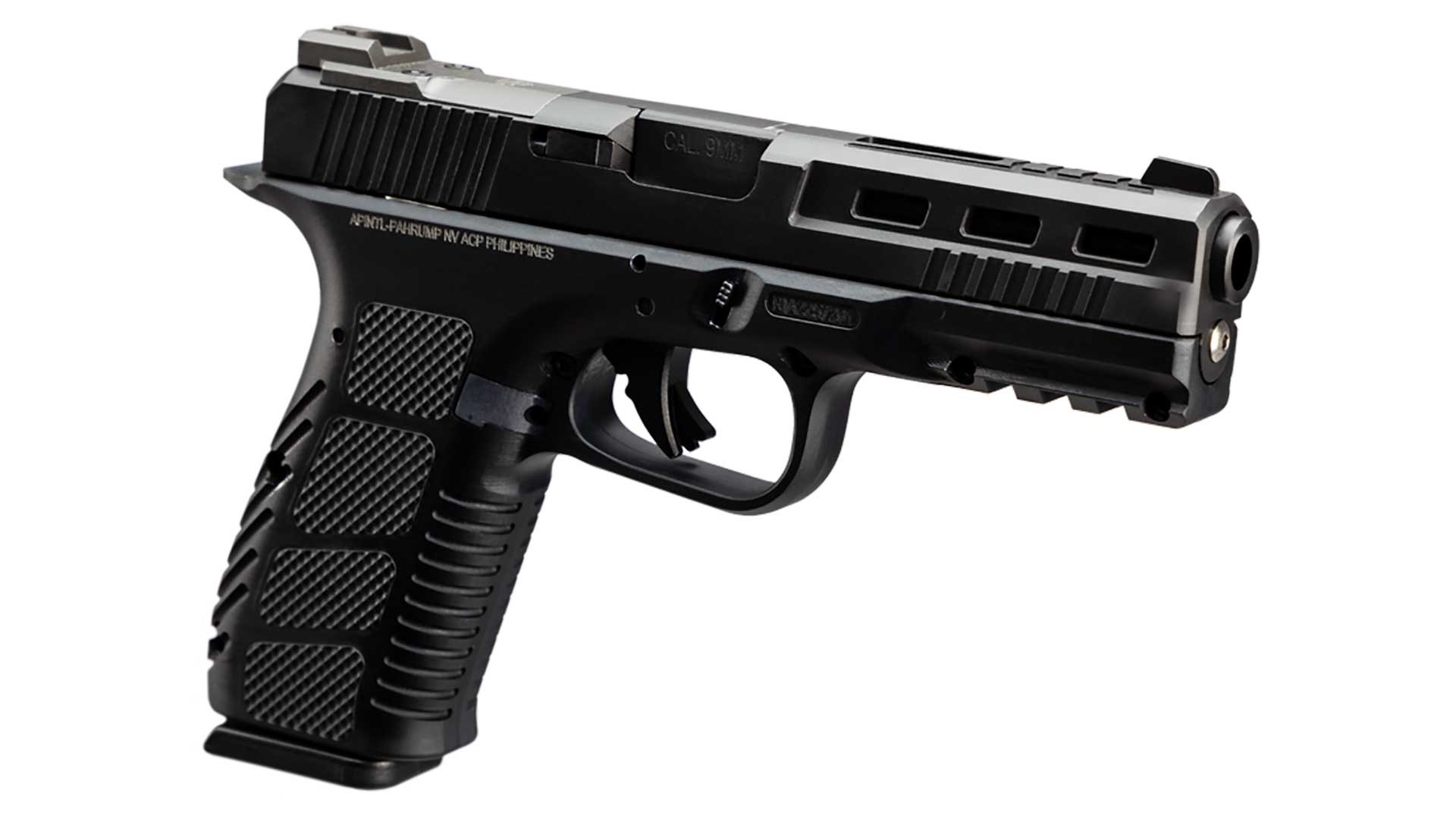 Chambered in 9 mm Luger, the RIA STK100 feeds from 17-round Glock pistol magazines. The pistol is equipped with a six-groove 4.5" barrel complete with a 1:16" RH twist and measures 7.91" long, 5.16" high and 1.25" wide. The trigger incorporates a blade-in safety, and from the factory, pull weight is estimated to fall between 3 to 7 lbs. The steel slide and barrel are treated with a matte-black Parkerized finish, while the aluminum frame features a matching anodized finish.
The suggested retail price on the RIA STK100 is $599. For more information, visit armscor.com.