Support NRA American Rifleman
DONATE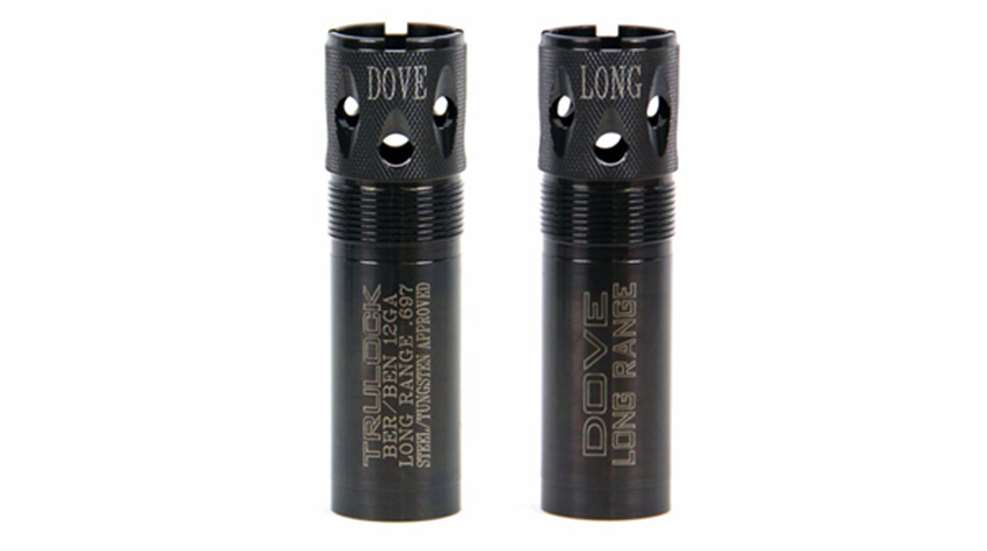 Opening day of dove season is just a few days out, but there's still time to better your odds. Whether you're going for mid-range shots or facing tough days when most of the doves over the field are flying high, Trulock Choke Tubes now has two new choke tube developed specifically for either constriction.
Trulock designs, builds and tests all choke tubes at its facility in Whigham, Ga., using state-of-the-art CNC manufacturing. That process has allowed them to develop these new dove chokes with special exit diameters that produce dense, hard-hitting patterns in all 12-gauge loads suitable for dove hunting.
And since Trulock's engineers are dove hunters themselves, these chokes tubes have several features that make them practical and versatile in the field under a wide range of conditions.
All are constructed from ultra-strong, heat-treated 17/4 stainless steel, and feature a black oxide finish.
Extended, knurled heads allow for easy and fast installation and removal—so easy they can be changed quickly in the field. The tubes are rated for lead, steel or tungsten shot, and are offered in both ported and non-ported versions.
Trulock is initially offering these new dove choke tubes in Win Choke, Rem Choke, Browning Invector, Browning Inv. Plus, Mossberg Accu Choke and Beretta/Benelli Mobil Choke versions.
To learn more about choke tubes, shotgun patterning, and how to get the best choke for your hunting needs, check out trulockchokes.com.