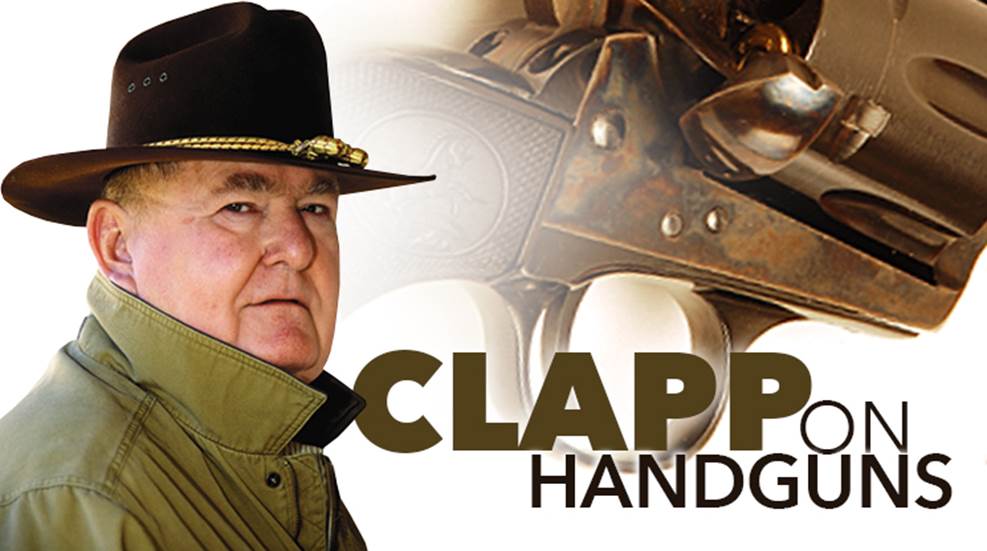 One of those odd guns that has always caught my fancy is the Merwin, Hulbert revolver and one of its more intriguing feature has recently got me "what-if-ing" again. The Merwins are a series of handsome revolvers made during the Frontier era in three sizes and several calibers. Known for their unusual twist-and-pull system of selective ejection, the Merwins were a popular gun in their day, selling slightly behind Colt, S&W and Remington wheelguns.
An optional feature on many of the models was an ingenious folding hammer. Actually this was really a folding hammer spur. In this system, the rearmost extension of the hammer—the checkered part that you put your thumb on to cock the action—was a separate piece of steel. Held in its extended position by a tiny leaf spring, the unusual hammer spur offered the shooter a means of cocking the gun's DA/SA action. Defensive revolvers are most commonly fired by means of the DA trigger, with a long-arc pull of 9 or 10 pounds of pressure. There are times when cocking the action for a more precise shot in SA style with 3 or 4 pounds is desirable. This is the nature of the DA/SA revolver.
Carrying a little gun like this is made easier by the folding hammer. It hinges forward in such a way that the spur snugs down against the body of the hammer, completely out of the way and not likely to snag on pocket edges or coat linings. If you need to use it, you catch the tip with your thumb nail and bring the hammer to full cock. Trigger pressure will release the hammer and fire a shot, but something else also happens. Inertia causes the hammer spur to fold closed when the hammer strikes the frame. You'll have to unfold it to manually cock the action, but as long as you are happy with DA shooting, the folding spur will stay folded and out of the way. Could this system be applied to a modern gun? My fellow gunwriter and shooting buddy Walt Rauch thinks so. He found a gunsmith that built one on a clean old Model 12 M&P Smith, and he now has a neat gun.