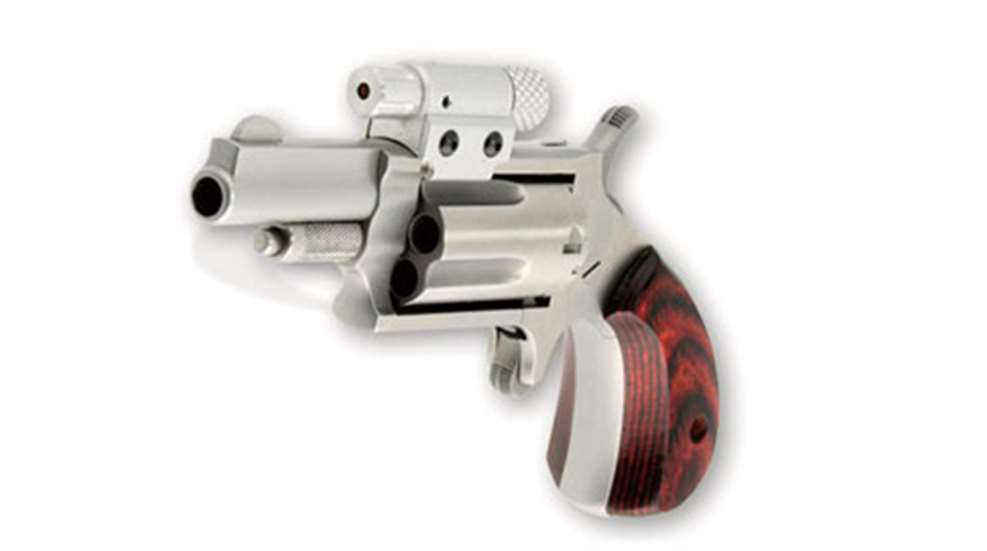 Compatible with NAA-22LR, NAA-22MS, NAA-22M and NAA-22LR mini-revolvers, LaserLyte's NAA-1 laser is termed "the smallest laser and handgun combination in the world."
Included clamps and screws fix the laser to the top strap of the revolver's frame. The 1 1/2-inch, 0.4-ounce laser has a rear toggle switch for on/off activation, and windage and elevation are adjustable through two access holes with included hex keys.
Three 392 batteries in the aluminum housing power the laser for up to 1.5 hours, and three extra batteries are included. Price: $100.
Contact: LaserLyte; (928) 649-3201; www.laserlyte.com.