Support NRA American Rifleman
DONATE
Oct. 21, 2015—Back to the Future Day—apparently commemorates the date that Marty McFly traveled to in "Back to the Future II." While the firearm industry does not have anything as glitzy as a flying DeLorean, there have been some major introductions that are worthy of reflection since 1985, the year the iconic movie takes place.
1. Glock pistols. 1985 was a world pretty much without Glocks. The Austrian handgun had just been adopted by the military of that nation. But the widespread commercial adoption—and the law-enforcement dominance—had yet to occur. Back then, there were very few polymer frame pistols. The VP70z from H&K had been an abject commercial failure.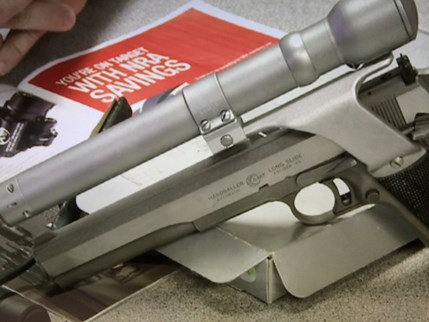 2. Laser sights. Yes, lasers existed, and perhaps there was speculation about some sort of Buck Rogers laser death ray, but it didn't happen. What did happen is laser sights. Back in the '80s Dr. John Matthews from Surefire spent a lot of time trying to figure out how to put a laser on a pistol or shotgun. Problem was they drew a lot of power. It took a while for battery technology to catch up, but since the 1980s lasers have gotten smaller more reliable and eminently more practical.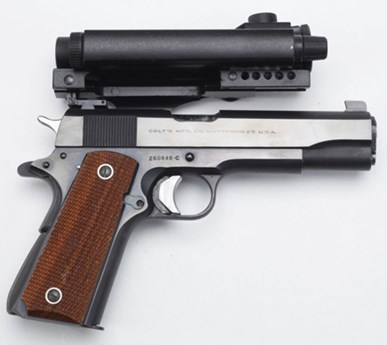 3. Red-dot sights. OK, there were red-dot sights. We tested the first Aimpoint in 1978. But back then, they were limited to some competition shooters. If you shot Bullseye or IPSC you maybe knew what that big ungainly drum-like thing was on top of another guy's gun. But mostly not. Of course, technology has shrunk the red dot to the point that some of them weigh mere ounces and pretty much do the same job as a thing that looked like a coffee can in the 1980s.

4. Flattop ARs. Back in 1985, if you wanted to put a scope on your AR-15 you had to mount it on top of the carry handle. The flattop AR had not come into use, one of the most practical improvements to any firearm.

5. Gun-mounted lights. Illuminating your target in 1985 was pretty much the job of a D-cell Maglight. Even if you could find a way to mount it to a gun you probably would not want to. But here's an area where changes in battery technology and in bulbs, in particular with Surefire's incandescent bulbs, and then the widespread use of LEDs. Now you can have on your firearm as many lumens as they had in the searchlights of a Hogans Heroes' guard tower.