Support NRA American Rifleman
DONATE
By the mid-19th century, the standard long guns used by world militaries began to grow from the smoothbore, flintlock-fired muskets that had been the norm for a century by that point. This included the addition of rifled barrels, which, while still fed through the muzzle, offered greater accuracy when paired with the new-for-the-time Minie ball bullet designs. There was also the incorporation of external primer caps as a more reliable source of ignition over the flintlock.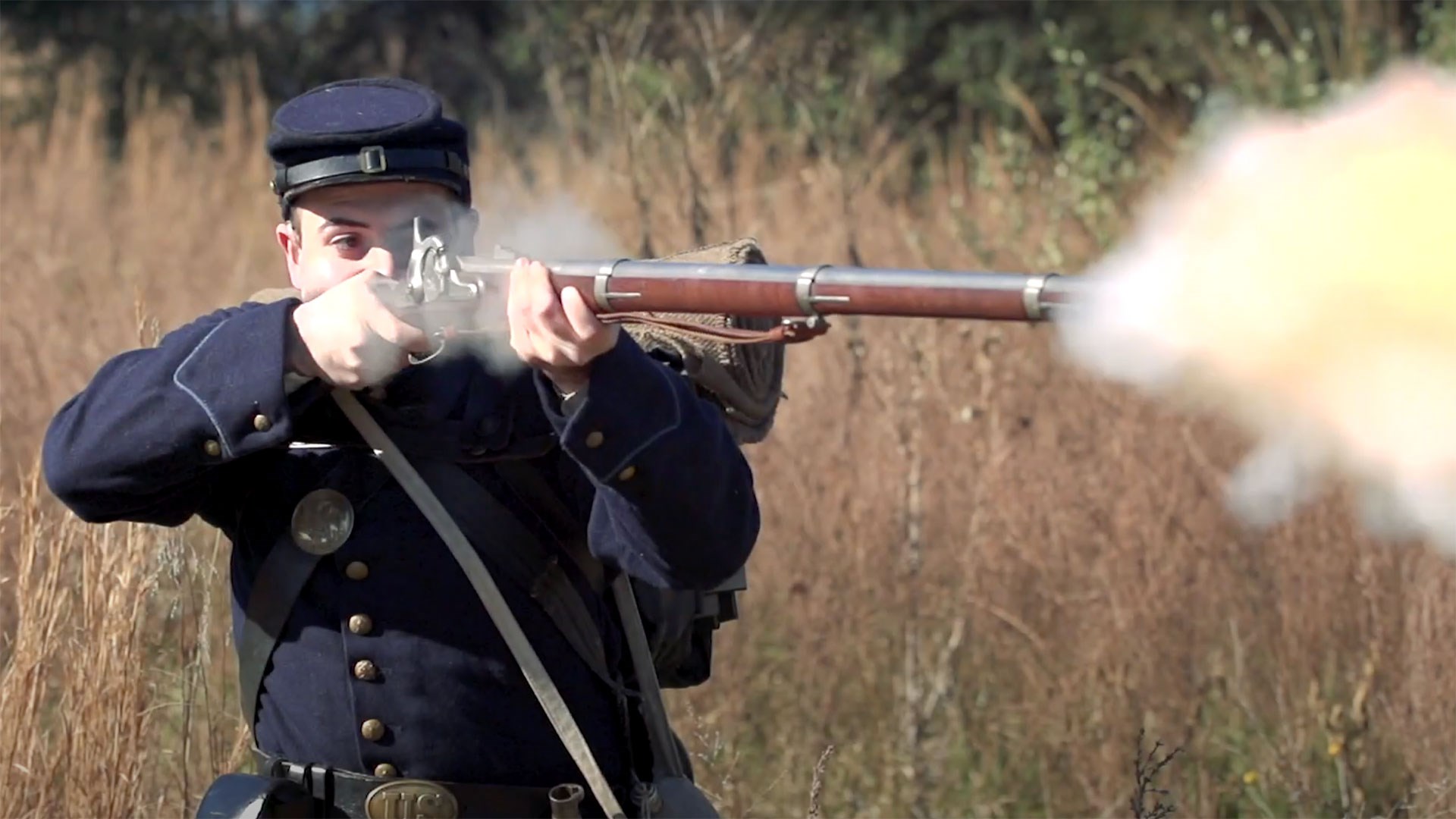 For the U.S., these design elements were blended into a domestically designed and produced rifle, which became known as the U.S. Model 1855 rifle-musket. At 56" long overall and with a weight over 9 lbs., the Model 1855 was similar in size and profile to the flintlock rifles that came before, with a long, single-piece wood stock and fore-end. Fed from a paper cartridge, it had a similar loading process to prior muzzleloading service arms, minus the need to fill the flash pan.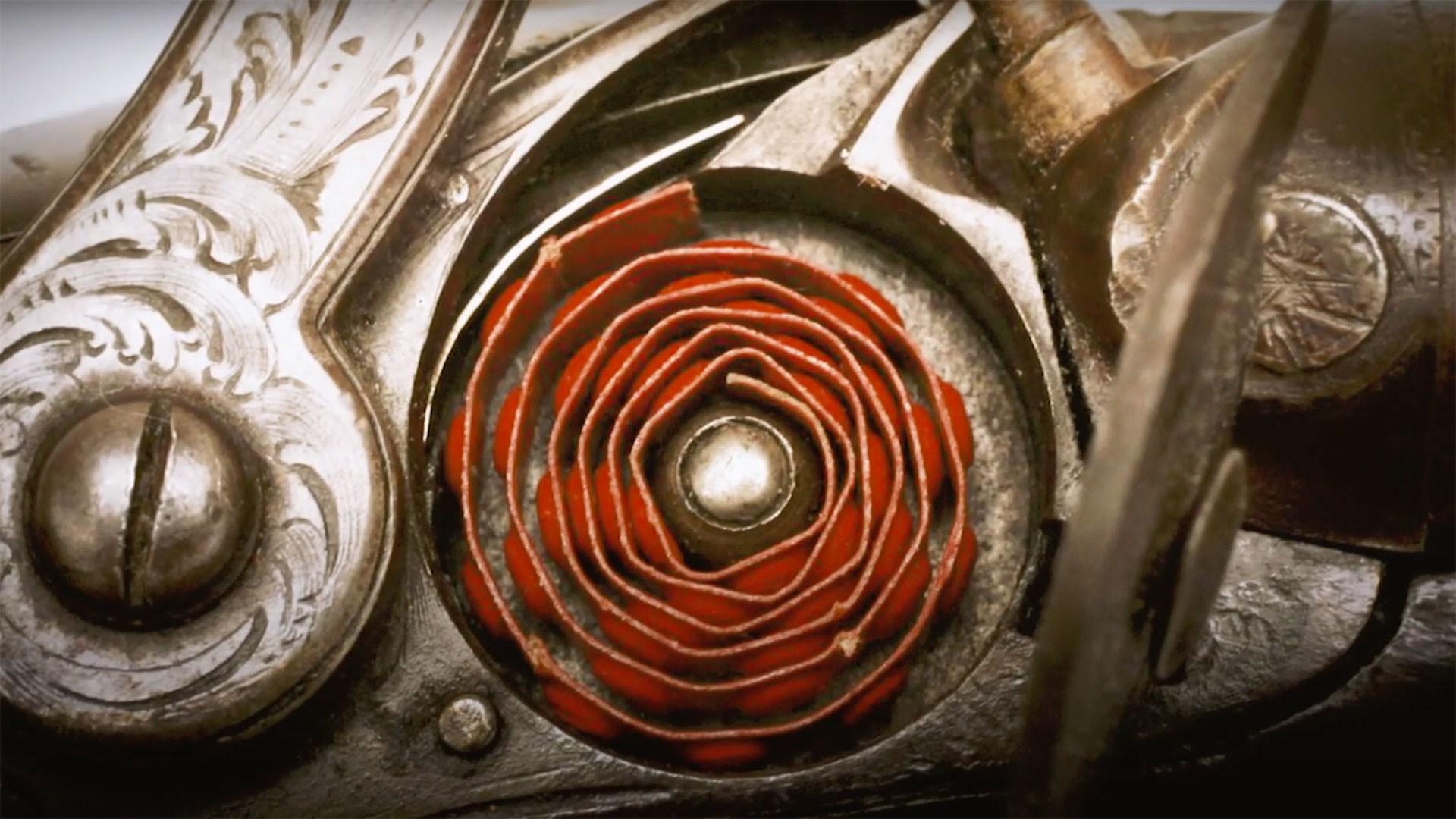 However, the design also incorporated a unique Maynard tape timer system. Similar in concept to a modern-day cap gun, the Maynard system incorporated an internal tape primer holder on the right side of the receiver. The primers were interconnected on a strip of paper and coiled around a rotating spindle that would advance a new primer with every cock of the hammer. Once the hammer was fully cocked, a primer would rise out of the hopper and index just behind the opening of the nipple, allowing the hammer to strike and channel the energy of the charge down the flash hole.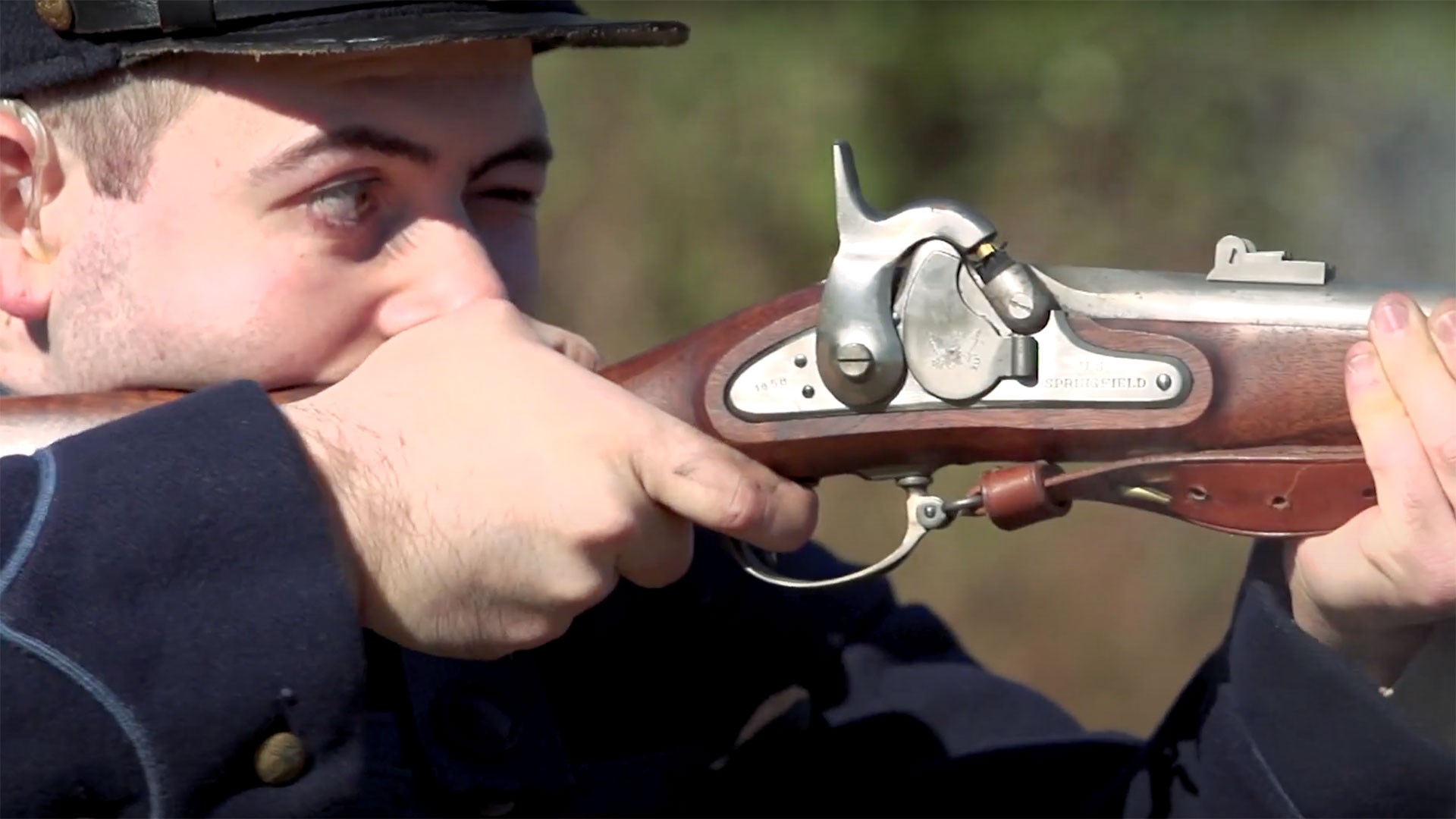 The nipple and hammer of the Model 1855 were also compatible with standard, manually placed, primer caps, allowing the rifles to be used even without the proprietary Maynard strips. The Model 1855 was used extensively through the U.S. Civil War and American Indian Wars. Collectable and shootable examples of these rifles can still be found today as well.
To watch complete segments of past episodes of American Rifleman TV, go to americanrifleman.org/artv. For all-new episodes of ARTV, tune in Wednesday nights to Outdoor Channel 8:30 p.m. and 11:30 p.m. EST.