by
posted on July 5, 2023
Support NRA American Rifleman
DONATE
In the annals of military arms, one of the more unique firearms considered for use is the Jacob double rifle, produced in Great Britain by Swinburn & Sons. Though the arm never officially entered military use, the concept was revolutionary and included some unique innovations for its time. Watch our "American Rifleman Television" I Have This Old Gun segment above to learn more.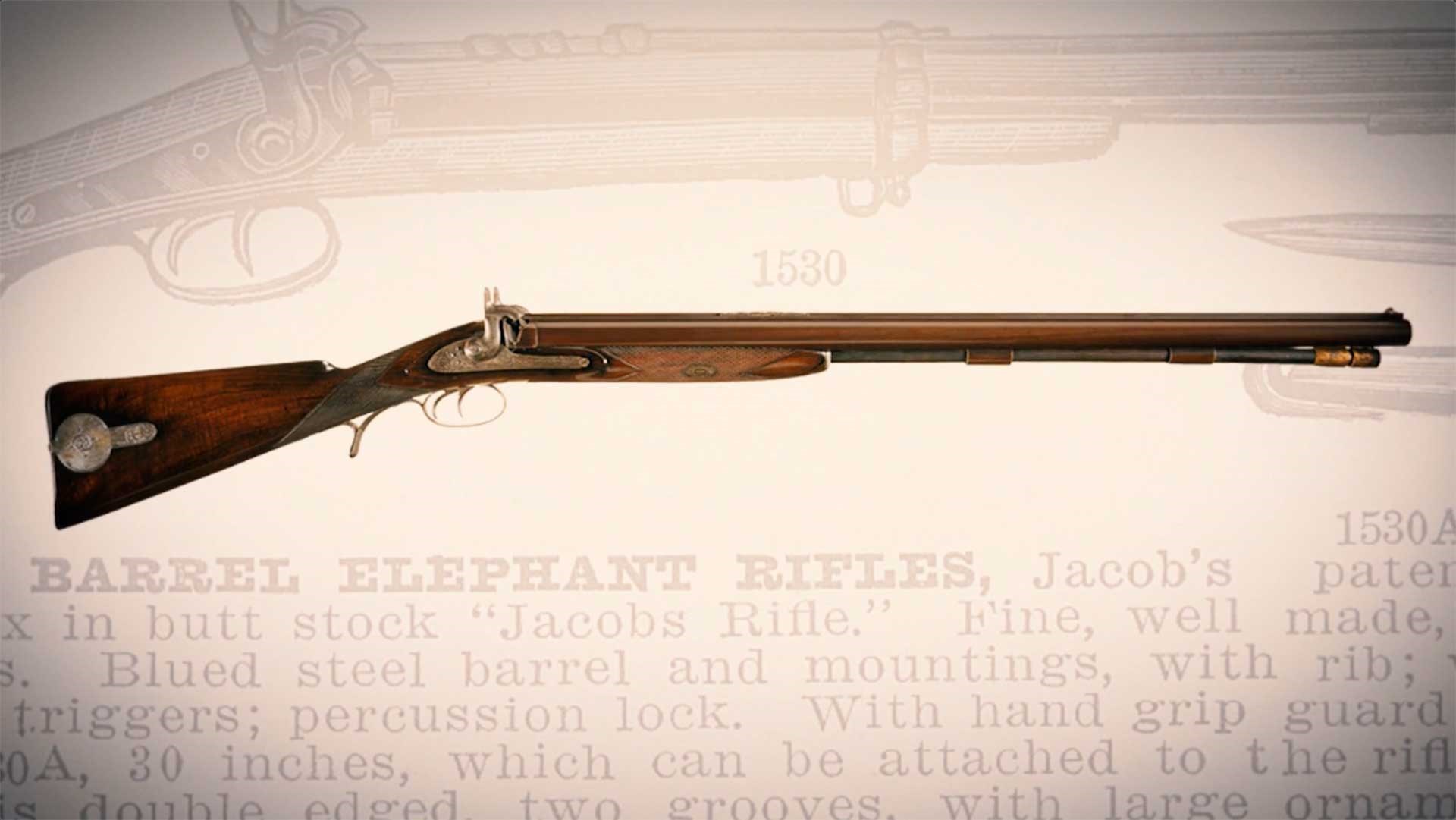 "John Jacob had fought with the Scinda Irregular Horse, which was a detached unit of cavalary in the army of the East India Company," said Evan Brune, American Rifleman executive editor. "At the time, they were using smoothbore double-barreled shotguns, basically. And he thought that the best weapon that the Irregular Horse could use would be a double-barreled, large-bore rifle."
At the time Jacob was considering this new small arm, the standard-issue rifle in British military service was the Pattern 1837 Brunswick, which used a round ball with a large belt wrapped around it. Two grooves were incorporated into the bore of the Brunswick rifle, and the belt surrounding the ball would lock into these grooves, which would impart spin on the projectile when fired.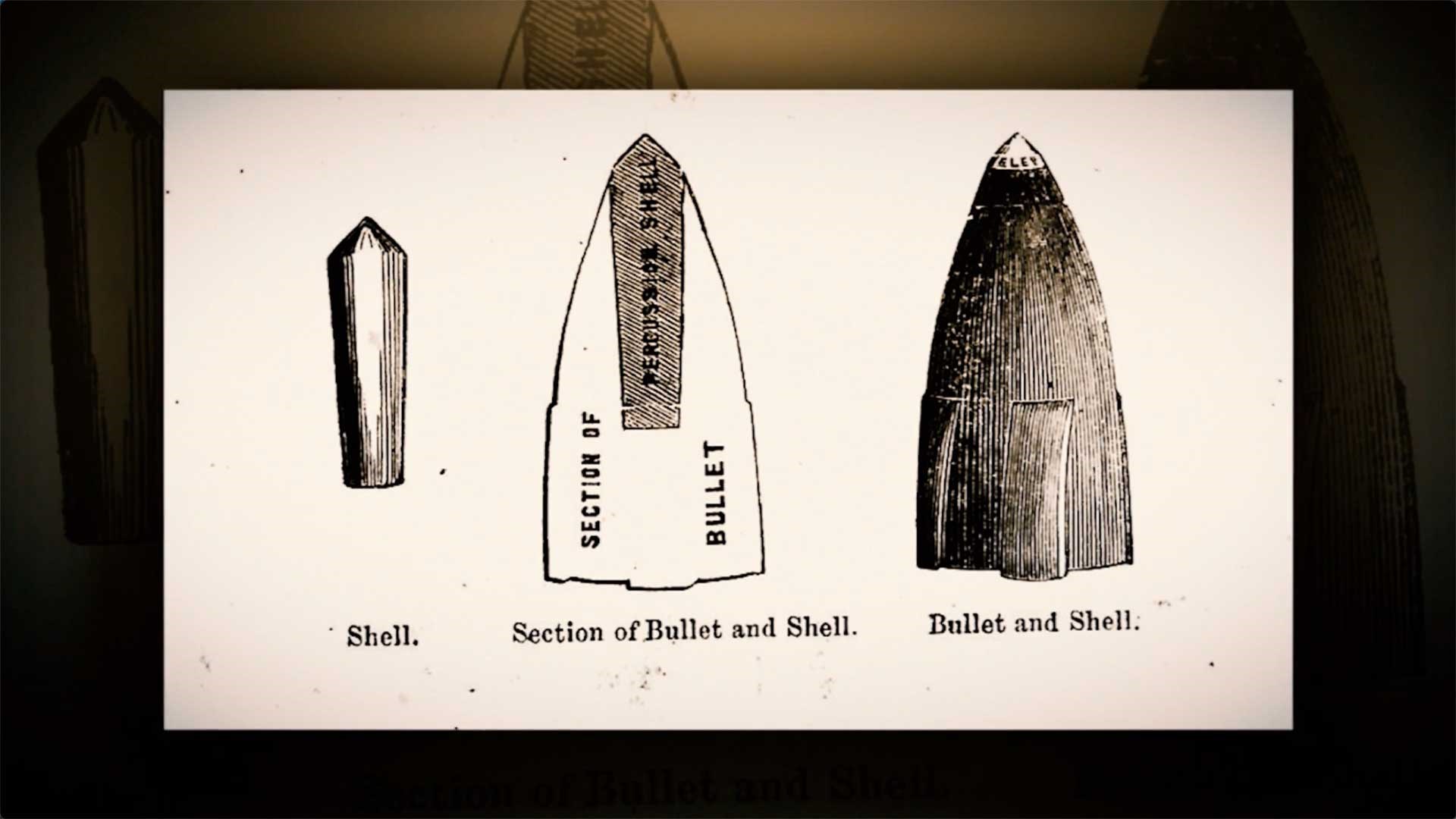 "Jacobs said, 'Well, this is okay, but it's aerodynamically unstable,' so he came up with a ball with kind of a criss-cross groove, with four grooves," said American Rifleman Field Editor Garry James. "And he said, 'Well, the ball itself is not actually a perfect projectile either,' so he came up with a conical projectile, hence the beginning of his Jacob Rifle."
Jacob designed an experimental version of his double rifle and tested it thoroughly in field trials before finally submitting an order to Swinburn & Sons company in Great Britain to manufacture 900 double rifles.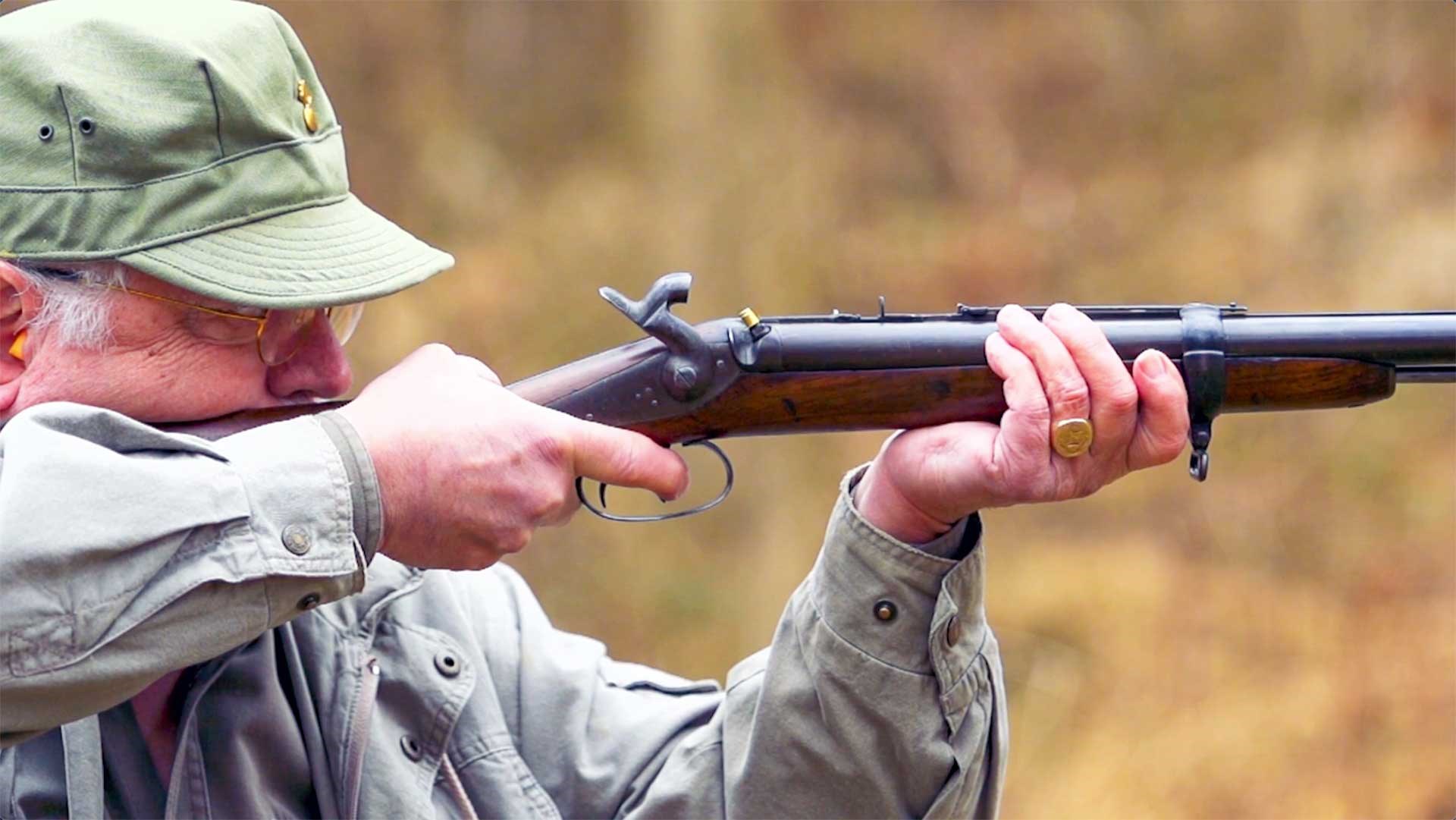 "The gun was unique in the fact that it was a double rifle of the military caliber .577, but the neat thing about it was the rifling itself," said Phil Schreier, director of the NRA National Firearms Museum. "It took a bullet that had fins on it that actually threaded itself into the rifling of the gun, and this gave the gun an expanded range and amazing accuracy."
While Swinburn & Sons finished the order, Jacob died of "exhaustion" in India, and the East India Company stopped all plans to arm the Scinda Irregular Horse with Jacob's unique rifle.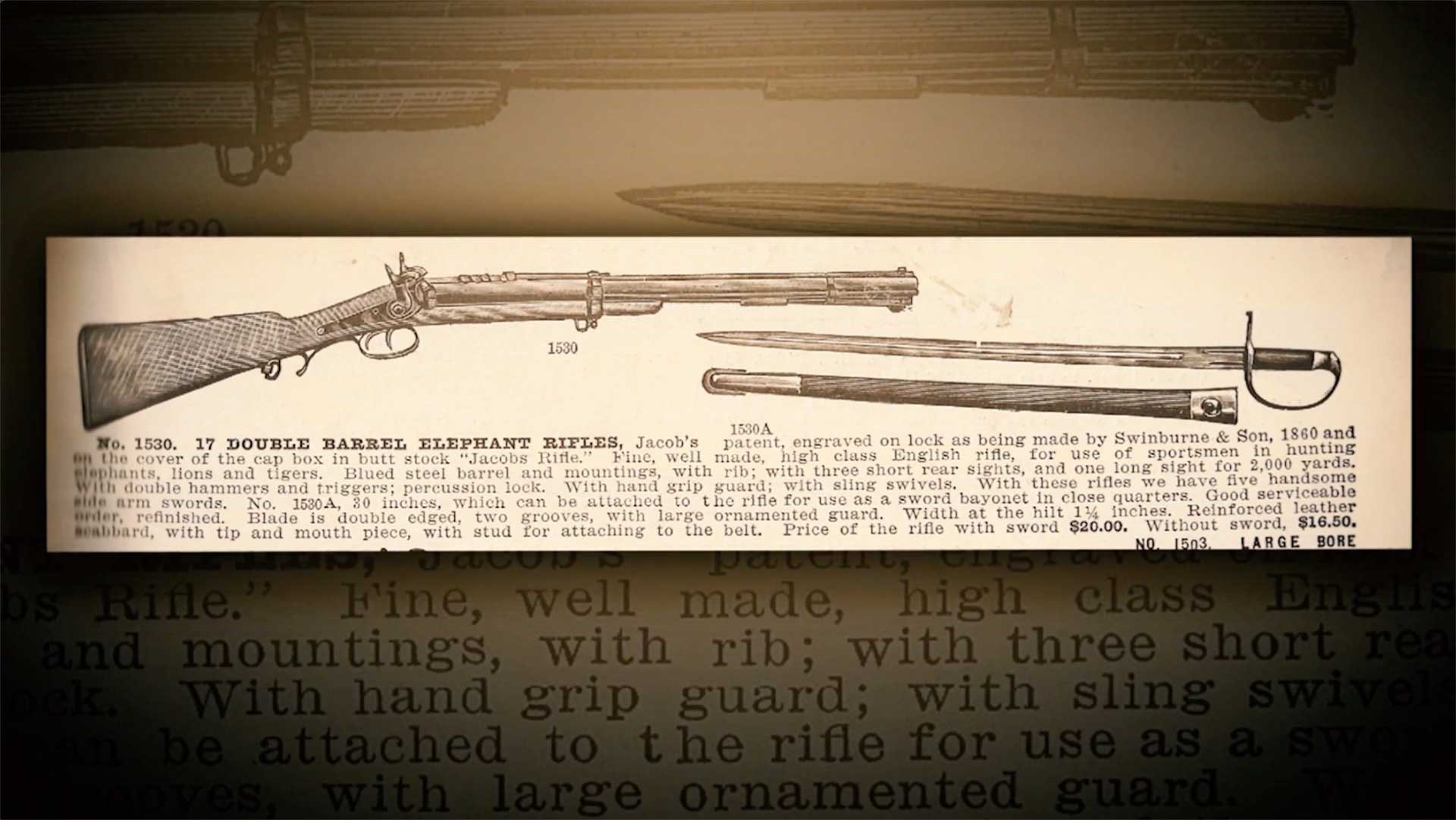 "Consequently, they were sent back into stores and, eventually, sold as surplus," James said. "Lots of these guns you see modified into cape rifles. I've seen some that have been completely smoothbored, they have different type rear sights, the bayonet lugs are taken off. So these were carried on the hunting field much longer than they were actually used by the military."
To watch complete segments of past episodes of American Rifleman TV, go to americanrifleman.org/artv. For all-new episodes of ARTV, tune in Wednesday nights to Outdoor Channel 8:30 p.m. and 11:30 p.m. EST.