Support NRA American Rifleman
DONATE
One of the main handgun lines produced by
Smith & Wesson
is its M&P striker-fired semi-automatic pistol series. The M&P brand of Smith & Wesson handguns started back in 1899 with the release of the Smith & Wesson .38 special cartridge and the Military & Police revolver, which became the Model 10 still in production.
The M&P brand was reborn in 2005 with the release of Smith & Wesson's M&P series of polymer-framed pistols, which grew to include rifles the following year. Since then, the M&P brand of pistols has grown into several families of polymer-frame pistols, like the M&P Shield, M&P Bodyguard and M&P 2.0 families.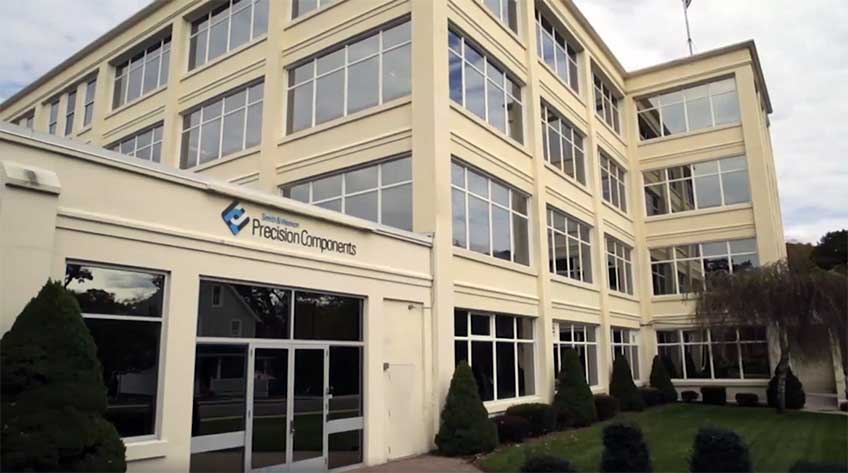 Small parts and frames for the M&P series are fabricated by Smith & Wesson Precision Components, which is a brand within Smith & Wesson. There, many parts for several different lines are made, including the Smith & Wesson, Performance Center, Thompson Center Arms and the M&P lines.
All the various caliber and frame sizes are manufactured under one roof. The manufacture one of the polymer frames begins with the processing of engineered resin pellets which are processed through a drying unit, to remove all moisture, before going into the press. It is then fed into an injection barrel for the press and heated into a molten state.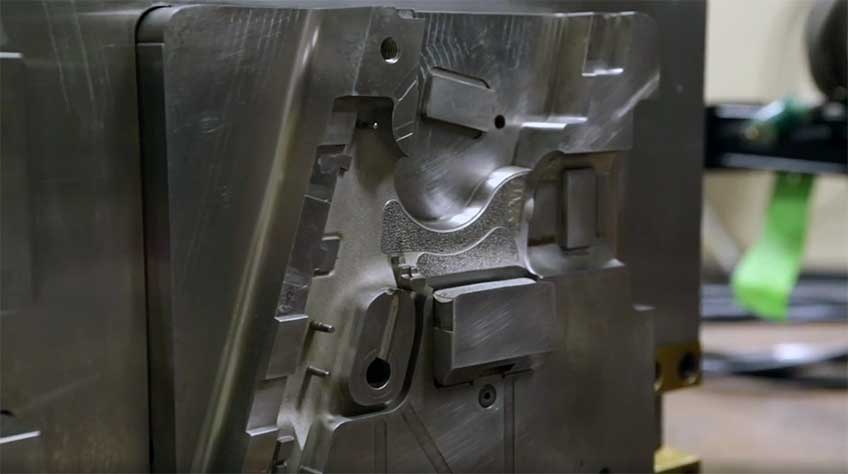 Liquified resin is then forced into the cavity of the mold through pressure to fill the voids.
One of the components fused into the frame during the molding process is the stainless-steel chassis system, which acts as a skeleton for the polymer frame. This feature is longer in the M&P 2.0 to ensure that the dust-cover rail segment does not wobble and remains rigid. The chassis struts also hold the serial number for each pistol, which are logged after the chassis struts are over-molded into the frame.

The material is then allowed to cool before being removed from the mold. Each raw, molded frame is then checked to make sure that they match specified internal and external specifications. After the frames have passed initial checks, some additional assembly steps take place at the press including the addition of a backstop and a frame tool. Additional testing is also conducted on fit to ensure that quality requirements of the frames are met. The parts are then boxed and shipped to the main Smith & Wesson plant at Springfield, Massachusetts for final assembly and tests.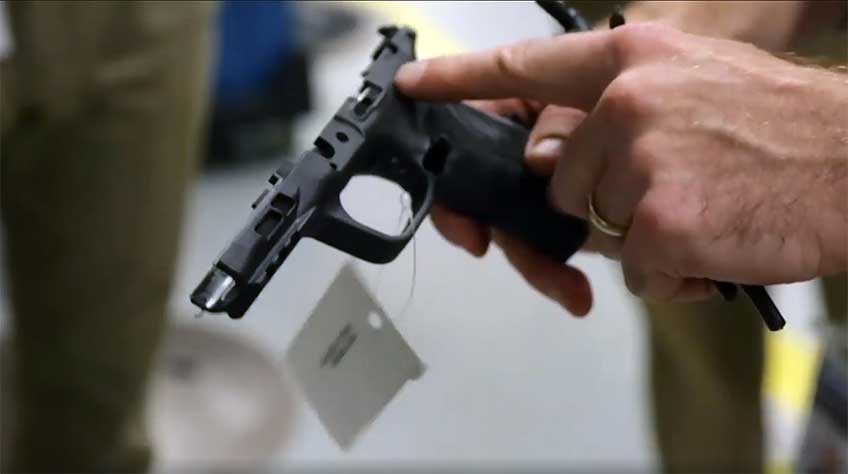 At the main plant, the barrels and slides for the M&P series are machined. The frames are unboxed and then paired with a slide and barrel. They are then built up with other parts into complete firearms, with more quality checks being made along the way. The final test for the new M&P pistols is a test-fire. When they pass, they are finally packaged and made ready for sale to the customer.
To see how all of this works together, check out our
American Rifleman TV
episode above.