Support NRA American Rifleman
DONATE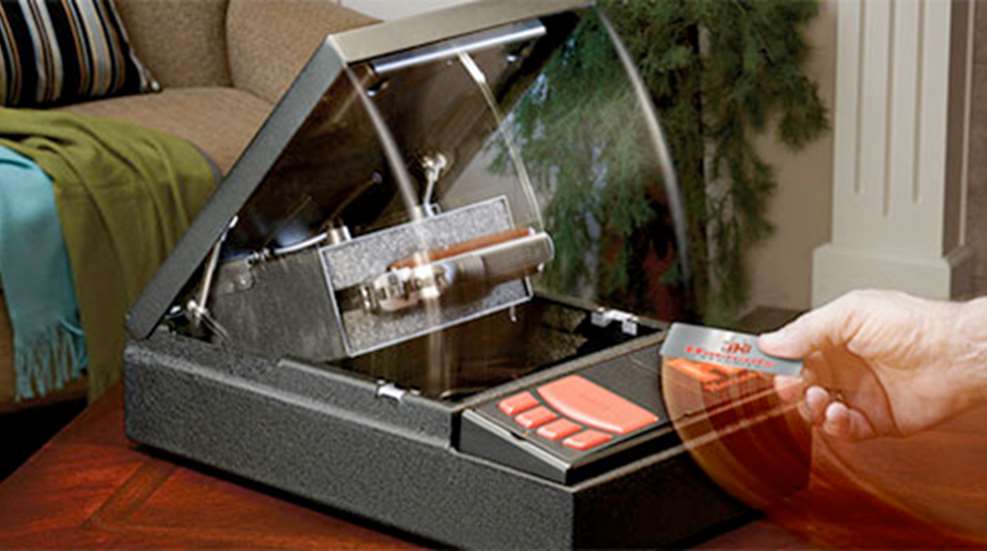 Hornady has announced that, for the remainder of 2014, consumer that purchase the new Hornady Security RAPiD Safe will be eligible to receive a free pistol case, valued at $21.99. The promotion covers any RAPiD Safe purchase made between Jan. 1, 2014 and Dec. 31, 2014.
The company's new RAPiD Safe features patent-pending radio frequency identification (RFID) for easy access for gun owners and protection from unauthorized users. To use, simply place the RFID bracelet, card or key fob over the reader and the safe springs open, with the handgun presented at the perfect angle for retrieval. The RAPiD Safe also features a programmable key code, and was designed to exceed ASTM International performance standards for youth resistant firearms containers. AC power provides 24/7 protection.
The Hornady Security RAPiD Safe weighs over 15 pounds, is made of wrapped, 16-gauge steel and features a heavy-duty 1/4-inch steel dual-lug locking system, along with a 1,500-pound rated cable that secures the safe to an immobile object. The exterior measurements are 15 1/2x9x3 1/2 inches, with interior dimensions of 11x8x3 inches. The RAPiD Safe has an MSRP of $276.67.
The pistol case, valued at $21.99, is a soft-sided case that accommodates one standard size semi-automatic handgun and five magazines, or one 5 1/2-inch barreled full-size revolver and two speed loaders.
Redemption forms are included with every RAPiD Safe, or can be downloaded at Hornady.com.
For more information, go Hornady.com.