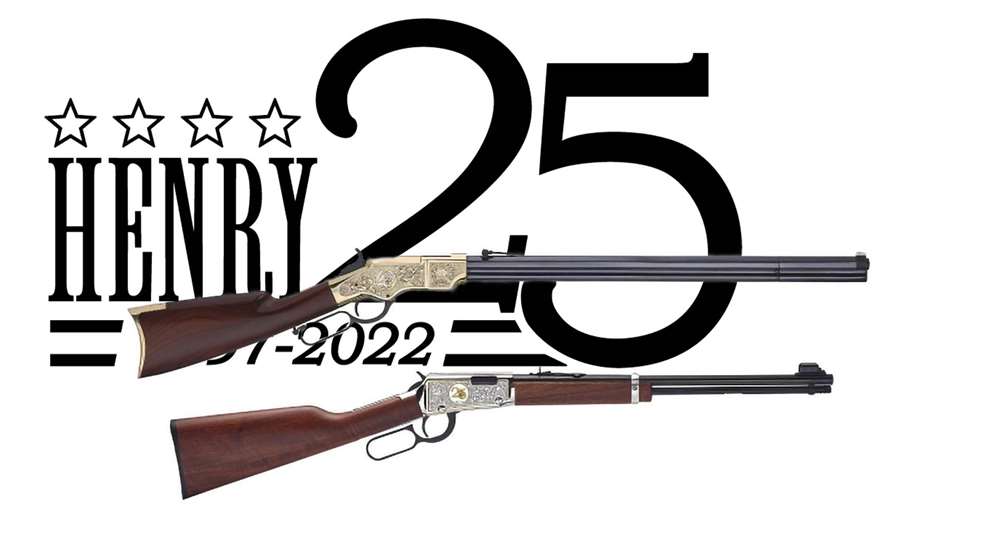 As part of Henry Repeating Arms' $1 million anniversary pledge—and in celebration of Veterans Day—the company has presented cash donations to the Disabled American Veterans, Building Homes for Heroes and the National Veterans Foundation. The contributions brought the firm's financial assistance for veterans organizations this year alone to more than $325,000.
"I have a deep respect for those who answer the call of duty and serve our country, which was instilled in me by my father, who was a veteran of the Korean War," said Anthony Imperato, CEO and founder of Henry Repeating Arms. "I've been blessed to shake hands and present rifles to the nation's finest, from Congressional Medal of Honor recipients to World War II heroes like Louis Zamperini. We will always continue to give back as much as possible to those who allow us to continue to do business in the land of the free. It's such a deeply ingrained part of our company DNA."
Henry Repeating Arms Communications Director Dan Clayton-Luce presented the National Veterans Foundation with a check for $50,000 during the organization's 37th anniversary celebration in Los Angeles, Calif., on Oct. 22. Then on November 2, Imperato presented the Disabled American Veterans with $50,000 at its headquarters in Cold Spring, Ky., followed by another $50,000 to Building Homes for Heroes on November 10 at its gala in New York City. The recent string of donations is preceded by several more that occurred throughout the summer, with the company donating a total of $175,000 to the Tunnel to Towers Foundation in June, the Veterans of Foreign Wars in July, the American Legion in August and Shadow Warriors Project in September.
"No matter how much we give back to these men and women and the organizations that support them, it will never be enough," Imperato said. "It's a debt that cannot be repaid."