by
posted on March 24, 2023
Support NRA American Rifleman
DONATE
The Texas Ranger Division is one of the most storied outfits in law enforcement, having maintained law and order long before Texas was its own nation or part of the United States. The year 2023 marks its 200th anniversary, and Davidson's Gallery Of Guns is offering this limited-edition Winchester 1895 to commemorate the occasion. Watch our American Rifleman Gun Of The Week video above to see the rifle in action on the range.

While earlier legacy models like the Winchester 1873 might be more closely associated with lawmen in the West, the 1895 Winchester quickly became one of the most popular lever-action rifles within the Texas Rangers, thanks to its unique range of features. Unlike its predecessors, the 1895 was the first lever-action rifle to be fed by a box magazine rather than a magazine tube running under the barrel. This made it capable of accepting the new spitzer-style bullets that were then becoming popular, and true to form, this Davidson's Exclusive Model 1895 is chambered for the .30-'06 Sprg., one of the original chambering options available at the time.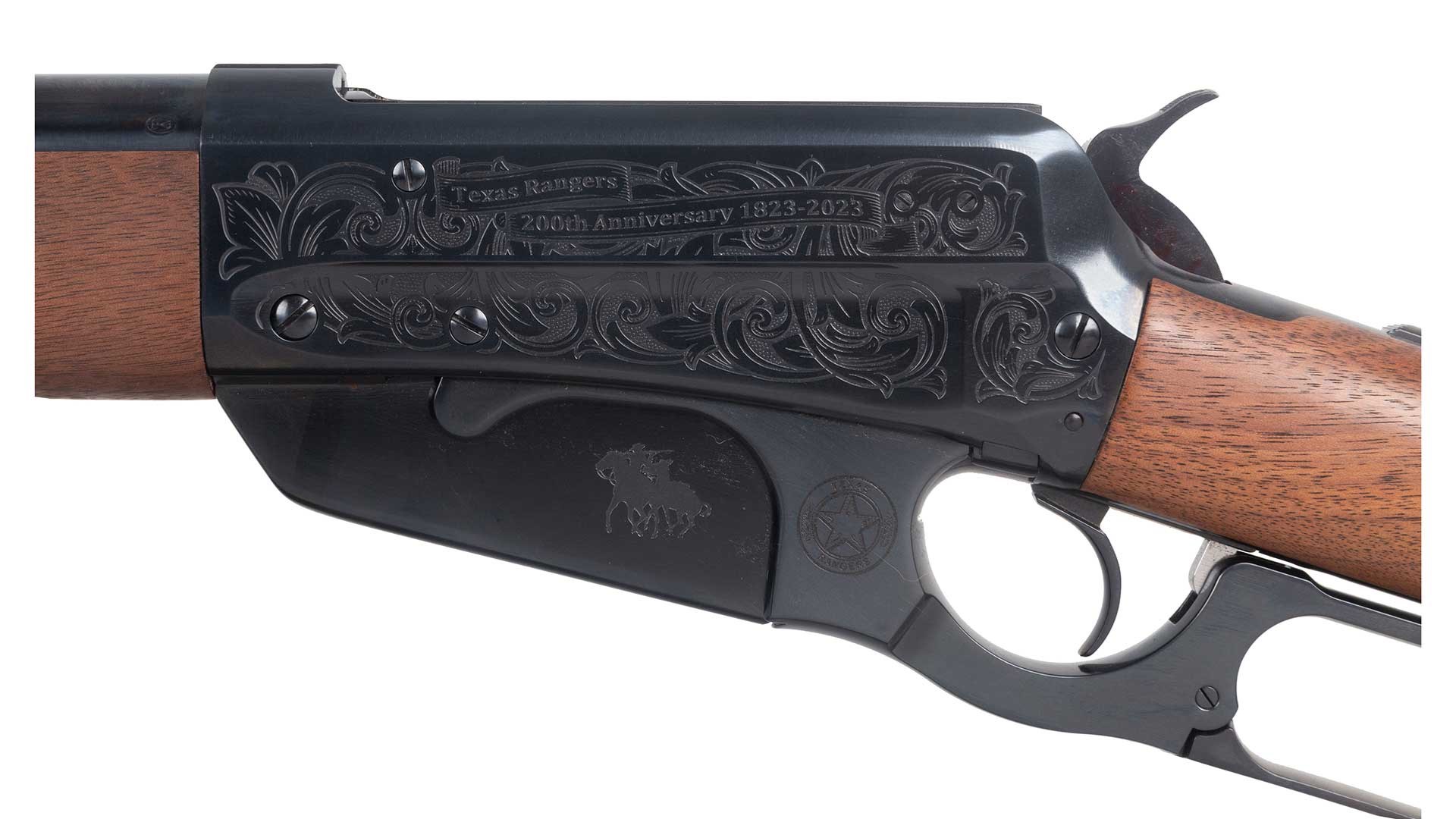 Currently, Winchester offers several reproduction variants of the M1895, which are produced in Japan by Miroku. This Texas Rangers special edition offered by Davidson's is based on the High Grade variant and includes a Grade I walnut stock, topped by a flat metal buttplate, as well as a walnut, Schnabel-style fore-end. The rifle features a 22" barrel and is topped by a gold bead front sight from Marble Arms, which is paired with a classic, buckhorn-style adjustable rear sight. Notably, the receiver features scroll engraving, and a "Texas Rangers" badge is inset into the buttstock. All of the metal is treated with an attractive, glossy, blued finish. This special-edition run is limited to just 500 guns, and there's even a custom-grade gun available, too, which offers more in the way of receiver embellishments and is limited to only 200 guns.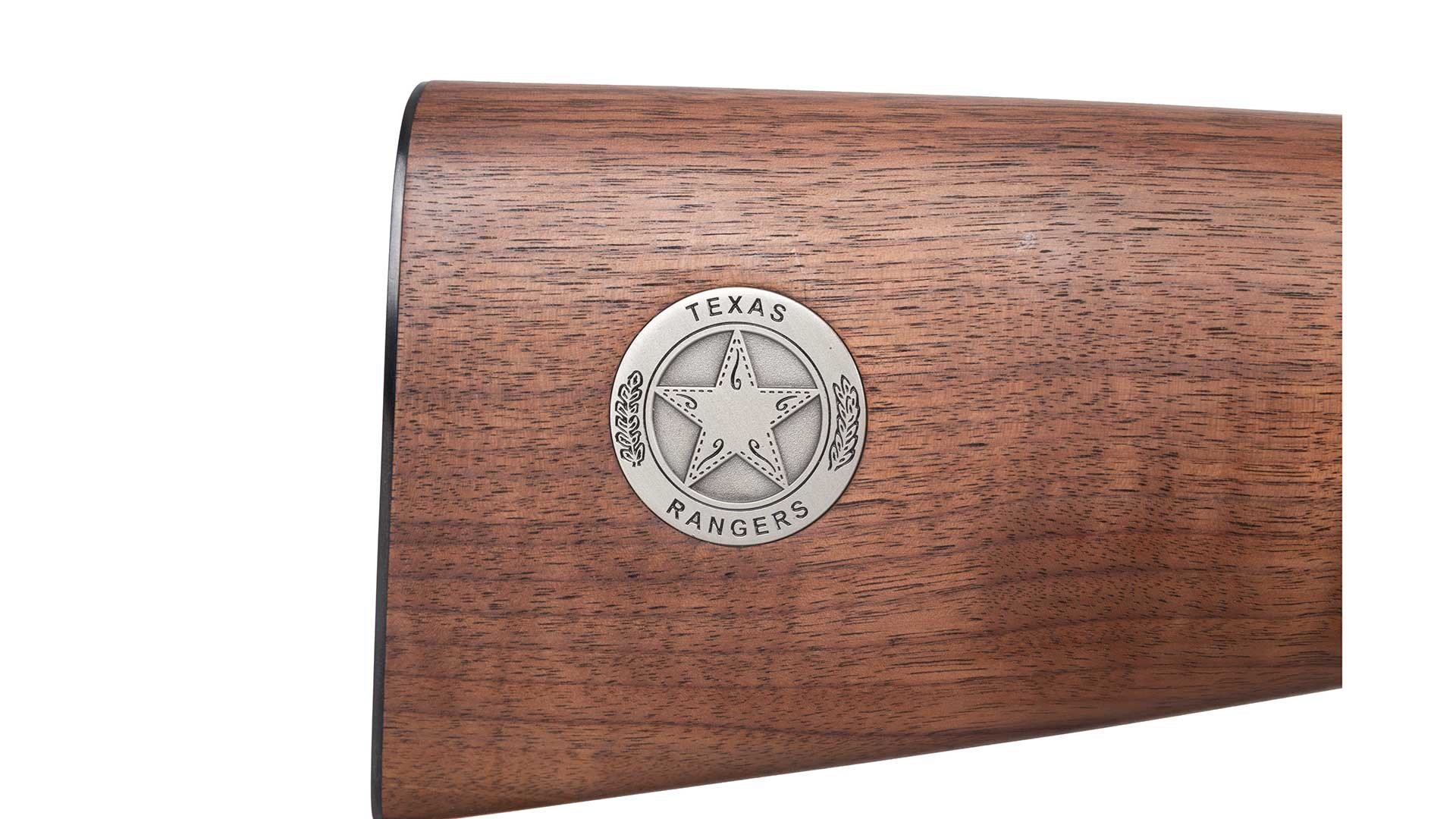 Though this is a commemorative gun, it's also a range-ready arm, which is a fitting homage to the Rangers and their working rifles. Loading the rifle requires dropping the lever, which opens the top of the receiver. Rounds are placed inside the feed lips, and this rifle will hold up to five rounds of .30-'06 Sprg. Closing the action brings the top round into battery. A centrally mounted tang safety makes this gun equally accessible to either left- or right-handed shooters, and the lever-action mechanism can easily be worked by either hand. The Schnabel fore-end was slender and comfortable, though we did miss the checkering that's usually found on Winchester's reproduction 1895s. All told, though, it was a faithful tribute to an arm that brought justice to the wild areas of the West.
For more information on the Davidson's Exclusive Winchester 1895 Texas Rangers 200th High Grade, visit galleryofguns.com.
Winchester Model 1895 Specifications
Distributor: Davidson's Gallery Of Guns
Action Type: lever-action rifle
Chambering: .30-'06 Sprg.
Barrel: 22", carbon-steel, blued
Receiver: carbon-steel, blued
Sights: gold-bead front; windage-adjustable, buckhorn rear
Stock: grade I walnut
Overall Length: 40"
Weight: 7 lbs., 14 ozs.
MSRP: $2,125