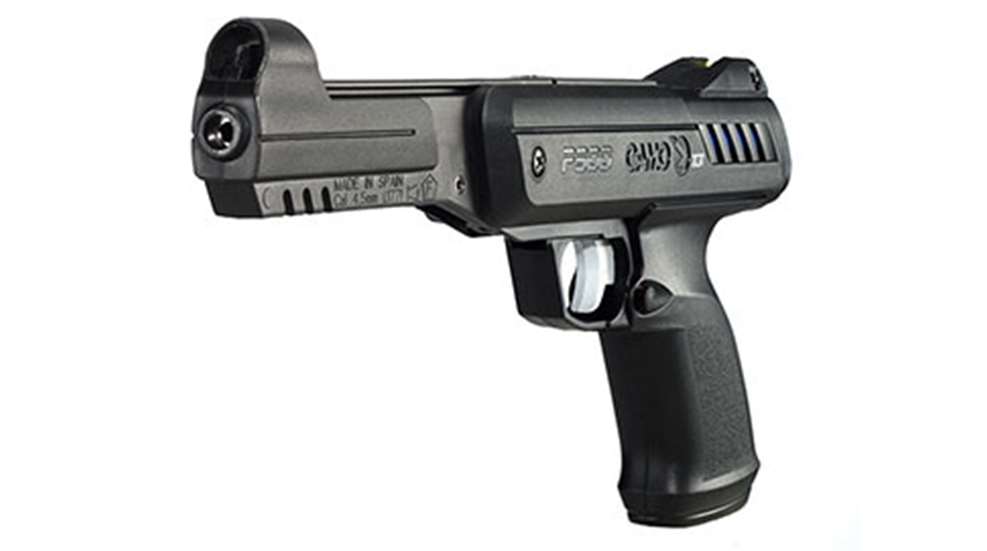 Gamo Outdoor USA has announced the release of its new break barrel pistol, the P-900 IGT air pistol. Designed for target practice and varmint control, the P-900 IGT features an ergonomic design and a fluted polymer rifled steel barrel.
Gamo wanted to enhance the authentic look and feel of its proven design, and thus equipped the break barrel powered pellet pistol with true IGT technology, a rubberized grip and a fiber optic sight. It's compatible with any .177 caliber pellet.
The P-900 IGT will ship with an MSRP of $79.95.
Technical Specifications:
• Velocity: 400 feet per second
• Single Shot
• Pneumatic Pre-compressed system with IGT Technology
• Recoil and vibration free
• Cocking effort: 21 lbs
• Barrel: Precision Rifled Steel
• Weight: 1.3 lbs
• Length: 12.6"
• Ammunition: Any .177 Pellet
• Caliber: .177
• Trigger Pull: Double Action 4.5 lbs
For more information, go to GamoUSA.com.