by
posted on May 17, 2022
Support NRA American Rifleman
DONATE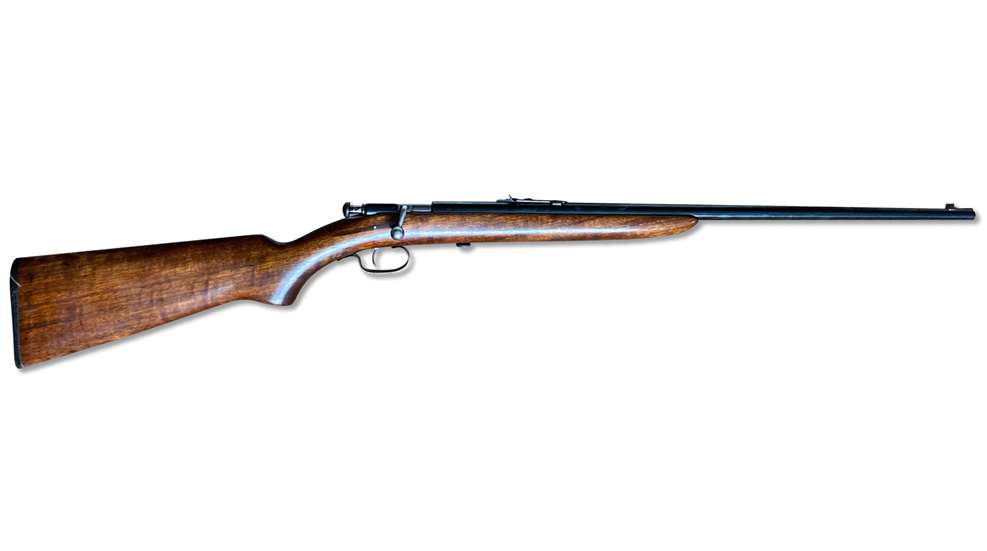 My favorite firearm has been in my family for four generations. It's a Winchester Model 60A single-shot, bolt-action, .22-cal. rimfire chambered for the Short, Long and Long Rifle cartridges. According to my research, it is an early version due to the 23" barrel and lack of finger grooves on the fore-end. This version was only manufactured between 1932 and 1933. My dad bought it new from a hardware store in Waterbury, Conn., when he was in high school. To get it home, he walked through downtown Waterbury, took a trolley car to nearby Oakville and walked it home from there. "Didn't people get upset?" I asked. "I did get a few funny looks," replied my dad. "But I had the action open!" I guess, back then, people knew what that meant.
It was in the 1950s that I began to use that rifle, and, at the time, Disney had Fess Parker playing the role of Davy Crockett. He called his rifle "Old Betsy," so naturally that is what I called my Winchester. My dad called it "Li'l Ole Bess." I used the Model 60A to harvest most of my first wild upland game animals, including rabbits, squirrels and pheasants. My daughter, Diana, took her first woodchuck with Li'l Ole Bess, and my grandson, Nick, also used the gun to participate in the High Rock Shooting Ass'n junior rifle club in Naugatuck, Conn.
One Father's Day, I asked my dad if he wanted a new .22-cal. rifle. "No, I don't," he said. "But Li'l Ole Bess could sure use a facelift." I brought her to a gunsmith to discuss the project. The gunsmith re-blued the metal, and I applied an oil finish to the stock. I only removed the very light handling marks; the rest of the marks were too nostalgic to remove.
Li'l Ole Bess is temporarily retired now, waiting for generation number five to learn firearm safety and shooting fun with it.
—Tony Mazzola