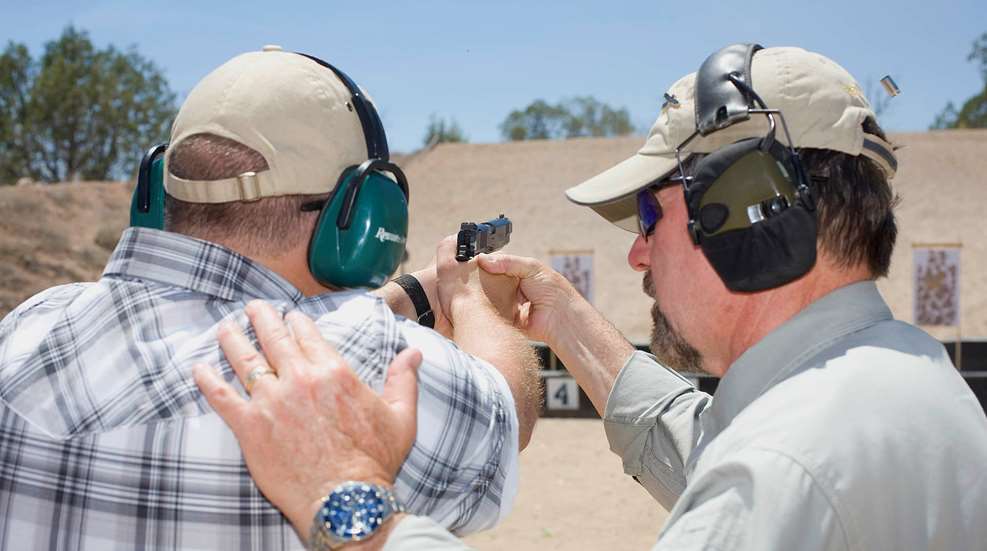 Roughly 14 million Americans purchased their first gun since the start of the COVID-19 pandemic, which coincided with rising violence across the nation. Concern over the former disease has faded, although the latter infection continues its spread. Those new firearm owners are not shy about bolstering their defenses with firearm instruction. In fact, they're enrolling so frequently that waiting lists for classes are widespread, and some of the biggest facilities are expanding to meet that demand.
Range USA was already the world's largest chain of indoor ranges—with 41 locations. The company's outlets are open to the public and strategically situated in major metropolitan areas. Each has a team of experienced staff members who provide instruction that runs from basic skills to more advanced techniques.
This month, however, its nationwide inventory of locations bumps up to 43 after grand openings in O'Fallon, Mo., and Mishawaka, Ind. Four other sites are under construction and expected to be complete before the end of the year.
Range USA isn't cutting corners as it grows to meet the demand, either. The O'Fallon location is the company's second in the St. Louis region. Its store and ranges cover 15,000 square feet and offers a wide selection of firearms, ammunition and accessories for sale. It also has 20, 25-yard open-to-the-public shooting lanes, two classrooms and memberships are available.
Famed Gunsite Academy is also expanding. Located in Paulden, Ariz., it's not exactly a few blocks away for most enthusiasts, but the destination is a familiar one for those who have received world-class instruction from experts in virtually every firearm discipline and pursuit. Training runs from the basics all the way up to advanced firearm technique. It's the go-to site for many manufacturers when they need to complete serious firearm testing from its variety of ranges and conditions provided at the 3,000-acre facility—complete with indoor simulators.
For seven years in a row, Gunsite has set a new student-volume record. In the process, it has outgrown many of its facilities.
A new bunkhouse, the temporary home for the instructors who arrive to conduct more than 400 classes annually, is already under construction. The mess deck—where lunch is served for students—and company offices are also expanding. The facility's Pro Shop is moving into a more spacious 4,900 square feet and the building it originally occupied will convert to classrooms.
All those new gun owners are not shying away from training. It's a trend reflected in nearly every industry survey to date and those observations are now verified by the heavy investments being made by some of the industry's finest.